Tom Faulkner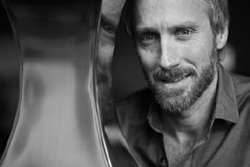 Iron has been mined from the earth for centuries. When turned into steel, this elemental material becomes superbly strong, malleable and workable. Steel can be heated, beaten, rolled, cut and welded into intricate shapes and striking forms.
Tom Faulkner celebrates these qualities in his designs, from the graceful curves of Capricorn to the architectural simplicity of Atlas. His use of clear glass allows the clean and elegant lines of the steel to be fully appreciated, and creates the lightness and freshness unique to metal and glass furniture.
There are no matching products.