Shimu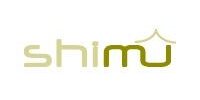 Shimu offers a wide range of Chinese furniture and antiques, featuring the pure, clean lines of the Ming Dynasty.
Shimu's classical furniture range is produced in Shanghai by craftsmen at Shimu's workshop using traditional construction methods wherever possible, and brings elegant oriental style to your home.
Meanwhile their antique Chinese furniture is handpicked from the finest available - cleverly and beautifully restored returning them to their original lustre.
There are no matching products.