How to create the perfect home office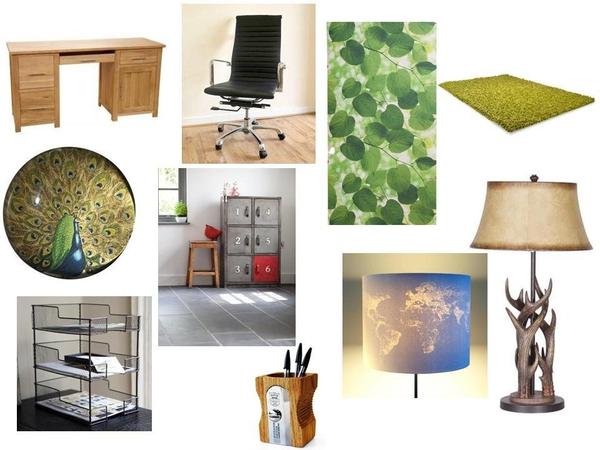 keep your home office professional yet fun with our pick of office essentials
With more of us achieving the luxury of being able to work from home, your office should be somewhere stylish and practical to conduct your hard grafting. Keeping a professional feel to the room will allow you to stay motivated when the deadlines loom.
However, making your own office attractive and comfortable will make that Monday morning wake-up call a little less daunting.
The Desk
Undoubtedly the most important component of a study is the desk. With so much choice, it can be difficult to find one right for your needs. However you can't go wrong with a desk that has plenty of storage space such as the Opus Large Desk from Love Furniture. With a spacious top, drawers and a cupboard to fit any large folders, it's perfect choice for anyone working from home.
The Chair
A good chair is important too and when you're sitting for what seems hours at a time, choosing a comfy one is essential. Colour-wise, you can't go wrong with black; it oozes style and sophistication and is perfect for any home office. Add a leather finish and you're on to a winning seat, such as the Eames EA119 high back ribbed office chair, from Lover's Lounge. The comfortable, high back is definitely a powerful feature, keeping you inspired on even the most miserable of days, plus it's fully adjustable so will help keep back pain at bay.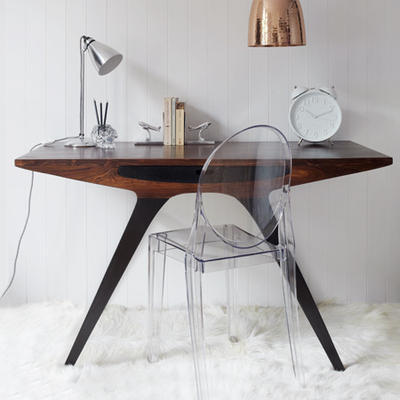 The Storage
Creating attractive, storage space in an office is relatively easy if you have the right furnishings. If you want to include a feature of the industrial office inside at home, one option is the 6 Door industrial locker unit from Rose & Grey. With its eye-catching design and edgy, metal finish, it's fabulous for creating interest in the office, and perfect for stashing away all your clutter.
For a personal touch, how about pinning pictures of your loved ones inside the doors for a real back to school, vintage look.
The Decor
The office may be a place of work, but that doesn't mean it has to be lifeless. Keeping your office colour scheme relaxed is key for a tranquil place to work and getting things done, so neutral tones jazzed up with some feature wallpaper is a good idea.
Forget the typical, dreary office colours like scuffed white and mucky grey and go green with the Sunlight Through Leaves wallpaper from Ella Doran. Combined with a grassy green rug such as the Sethos Green Rug from Fashion4Home, you'll feel a little closer to nature and less restricted by those four walls.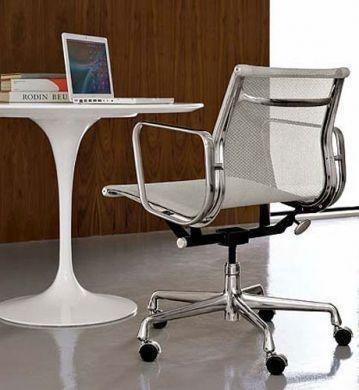 Lighting
The lighting in your office is certainly something to ponder about. Dim lighting will only make your day seem far longer, plus you might have to pull out the reading glasses. While bright, call-centre style lighting will make you feel stuck in a box. So meeting in the middle with some warm, soft lighting will make you feel at ease in your surroundings along with any tasks that lay ahead of you.
The Wild Horn lamp, from Sweetpea and Willow had a neutral, rustic shade that will expel calm lighting and with its unique design of animal horns, will make a bold statement in any office.
Finish your main light off with a cool designed shade, like the Satellight World lampshade, from Duffy London, to keep you inspired.
Accessories
Pen/pencil holders are great placed on the desk to ensure you'll never been digging in the bottom of the drawer again. The Pencil Sharpener Desk Tidy from Utility keeps your stationary super safe.
Another useful accessory to have is a calendar to keep you informed of any important business meetings. If you fancy something a little more permanent, the Appointment Perpetual Calendar by Philippi from Pelican Pear is a good choice.
Organisation is paramount to a tidy office, so having somewhere to stash all your important paperwork is certainly useful. The Metal Desk Tidy from Graham & Green will keep all your bills and statements ordered.
So, now you've sorted all that out, it's time for the hard graft to begin. Good luck!