Quick Shop: Funky Kettles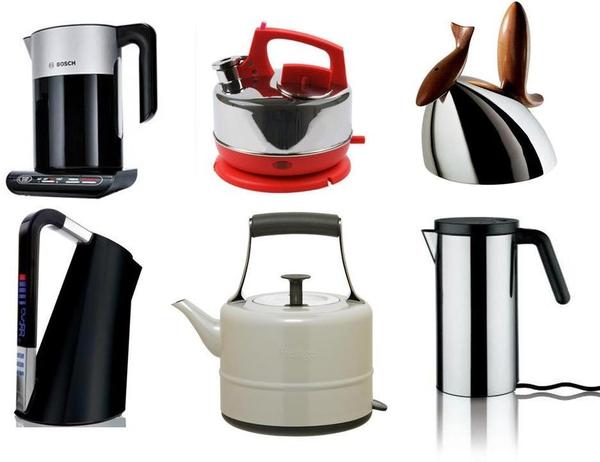 Complete your kitchen surfaces with an eternally useful, funky kettle.
Arguably the most useful appliance, the kettle serves the needs of all caffeine addicts for their morning fix and has done for years. But despite being a traditional kitchen accessory, there's no need for designs to be outdated.
So with the help of Furnish, there's plenty of deigns for you to choose from, ranging from super modern to cool and retro. For an iconic, Art Deco finish to your worktop, the Prestige 54314 traditional kettle from John Lewis is a great way of injecting some real vintage character into your kitchen.
If you fancy something a little more futuristic, the Bugatti black Vera kettle from Gifts with Style is fantastic for complementing a gadget-clad, high-tech kitchen.
So celebrate one of the greatest kitchen inventions by investing in a super funky kettle, to boil for a brew in style.
(Clockwise from Top) Bosch Styline kettle range, from Heal's £72, Revival electric water kettle, from Red Candy £68, Alessi hob top kettle – Pito, from Utility £239.40, Alessi hot it kettle, from A White room £86, Prestige 54314 traditional kettle, from John Lewis £69.95, Bugatti black Vera kettle, from Gifts With Style £185.