Interview with Tom Faulkner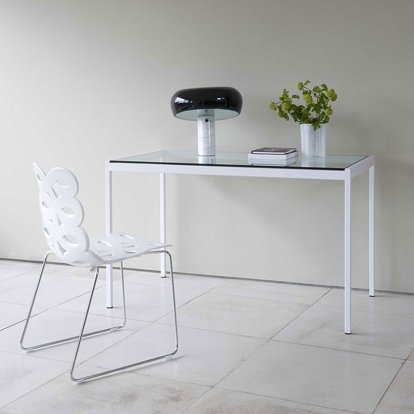 We talk to contemporary furniture designer Tom Faulkner.
We recently caught up with Tom Faulkner, a designer of contemporary handmade custom furniture, who is based between Chelsea and Swindon. Tom started working in steel in the early nineties, producing original pieces of distinctive metal furniture. Creative metalwork is still a distinctive feature in Tom's designs today, coupled with a strong focus on simplicity of line and proportion. We love the meticulous workmanship and attention to detail of Tom Faulkner designs, so we grilled Tom to find out more about the creative processes of his design team and what we can expect from his studio in the future.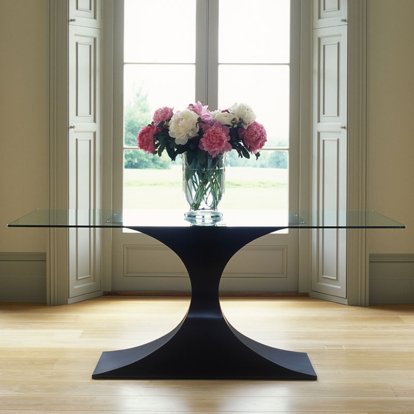 How would you describe Tom Faulkner designs in three words?
Distinctive, Elegant, Simple.
Do you have an all time favourite designer or design?
Brno chair by Mies van der Rohe is one of my favourites.
What does a typical day in the studio involve?
I divide my time between the showroom, the workshop and my home. The showroom is our office so I'm often doing business things there or meeting clients etc. I design at home and in the workshop, generally doing drawings and CAD work at home, and working with prototypes and any commissions we might be working in the workshop. If I'm working on a new design I always like to draw the elevations at life size, and then I'll transfer it to the computer or I'll get the guys in the workshop to do a rough mock and we'll take it from there. A lot of the design comes in the making I find.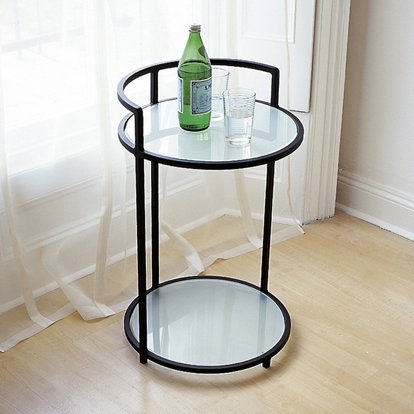 Since you first began working in steel in the early nineties have you undertaken any ambitious bespoke projects, if so what did they involve?
We do all sorts of things, but try not to wander too far off piste! We recently made a 4m Capricorn table for some Russian clients. It had a twin pedestal base, in hand polished stainless steel, which was quite a challenge.
What has been the bestselling design at Tom Faulkner, and why do you think this is?
Our Capricorn dining table is our best seller. It is extremely unusual and very striking, it's very simple (although not to make!). It has classical lines and proportions and yet it is still contemporary. In polished stainless steel it is a real work of art! It is the design we are best known for, and it seems to always deliver.
What can we expect to see from Tom Faulkner in the near future?
We are adding a lot of wood and marble to our collection (in terms of table tops). We are also adding lots of new finishes to the metalwork.