Quick Shop: Coloured Furniture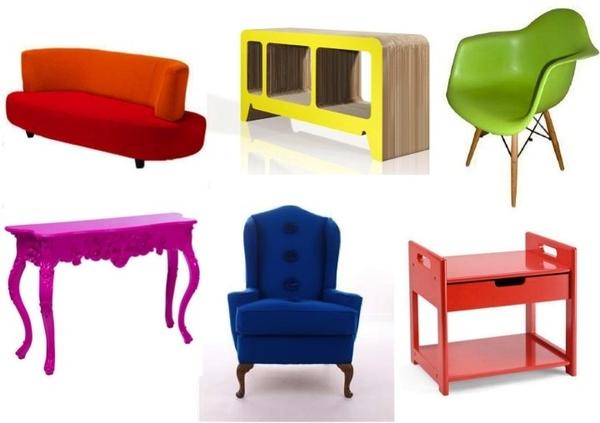 Brighten up your home with some coloured furniture.
Why restrict colour in your home to accessories when you can experiment with colourful furniture? Here at Furnish, we've picked the best, brightly coloured furniture that is sure to make a bold impression in your home.
The Gaga Pink Console Table from The French Bedroom Company, is great for injecting some feminine fun into any room. Or maybe you fancy a pop of colour in your living room, with this 2010 Flow Sofa by Kay + Stemmer from Heal's. Whatever you choose, your home is sure to be bright and welcoming with these vivid furnishings.
(Clockwise from top) 2010 Flow sofa by Kay + Stemmer, from Heal's £2595, Georgia yellow cardboard sideboard, from Fashion for Home £149, Eames style daw chair, green, from Zazous £79.99, Toddler bedside table – jolly red, from Great Little Trading Company £36, Armstrong sofa, from Lockwood Design £1900, Gaga pink console table, from The French Bedroom Company £445-£495.