Gold loop candelabra from Black+Blum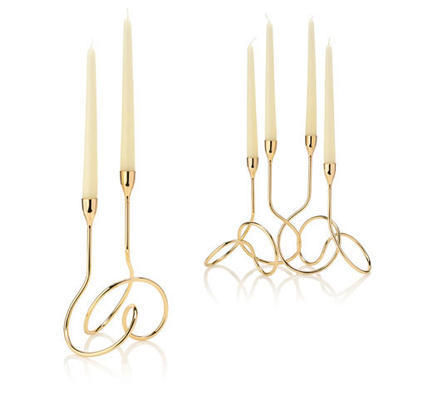 Create a dining table to be proud of with this candelabra. £70.
I adore candlelight, there's just something so magical about it compared with the glow from an energy saving light bulb.
Of course, there are lots of candle holders and candelabras available. If you put them all together, they'd go around the Earth about three trillion times*.
But like most items for the home, some are gorgeous and some are, well, not...
But this Loop one from design duo Dan Black and Martin Blum has become a design icon and is one of the most stylish candelabras around.
Loop is available in Gold and Silver both of which are equally stunning. And with Christmas just around the corner, perhaps it's time you treated your home to a little present too.
This will look fabulous as a simple yet stunning centrepiece for your dining table on the big day, without a piece of holly or a poinsettia in sight – which gets my vote.
*Not based on any form of scientific research (!)