Andrei desk accessories from Harris & Jones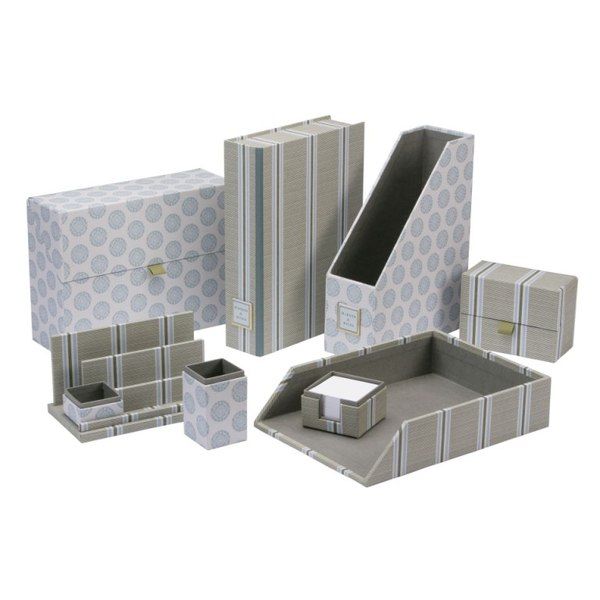 Add some pattern to your home office with these decorative accessories. From £9.50.
More and more people are working from home. In fact I've lost count of the number of friends that do.
And a lot of them work from their dining tables rather than carefully organised desks in spare-room offices.
I've been racking my brains for what I can get said home-working friends for Christmas (other than a full time job and stability of course!), but now I think I've found just the thing. Harris & Jones design some really gorgeous desk accessories which will make any home office feel less like an office.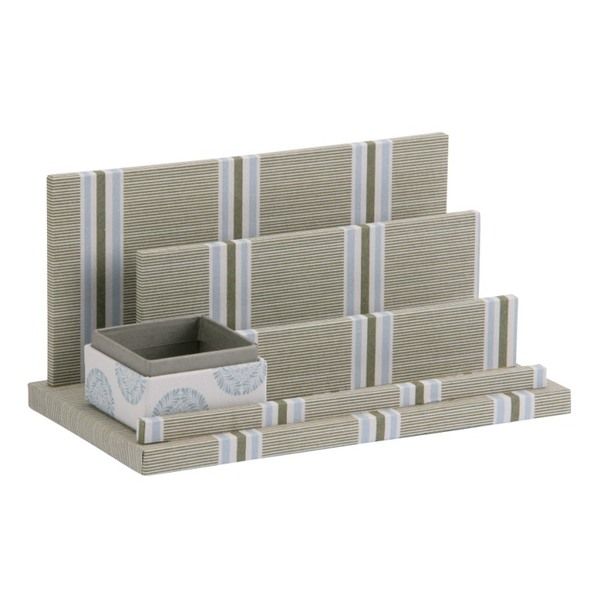 As well as being ultra-pretty, these accessories are practical too and the range includes a desk tidy, memo block, magazine files, desk trays and more. And while this Andrei print is our favourite, they're also available in five other designs.
And if that won't encourage them to have a tidy dining table (ahem, I mean desk of course) then nothing will.
See this product at Harris & Jones...
(We don't sell this product yet but sign up to our newsletter and we'll let you know if/when we do)