1960s 746 Phone from Oliver Bonas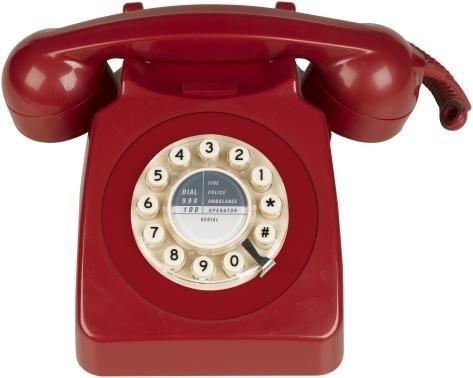 Keep in touch with this classic 1960s 746 Phone from Oliver Bonas, £49.
These days landline telephones are about as rare as hen's teeth, and it seems everyone either uses Skype or their mobiles. So much so that recently in a very well-known department store, I received some very odd looks after asking where the landline phones were.
For those that still have them, landlines tend to be purely functional, but this 1960s 746 Phone from Oliver Bonas combines both style and substance.
A faithful reproduction of the classic 1960s design, the vibrant red colourway is guaranteed to brighten up even the dullest of hallways.
Plus, anyone who can remember the hassle of dialling 9 or 0 on one of the original models will be relieved to know that this design comes with finger-saving push buttons.