Quick Shop: Coat Stands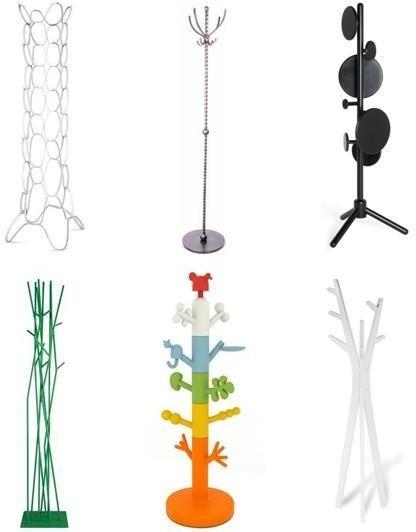 Find the perfect hallway home for your winter coats with our pick of the best coat stands.
Almost the whole country has seen snow this week.
My son and I have spent the last few days making a snowman (otherwise known as a snowflump), enjoying sledding races, and having great fun pelting my hubby with snowballs.
All of which have required us to be wrapped up in warm coats, together with woolly hats, scarves and gloves.
To ensure they are not all taken off afterwards and simply dumped on the hall floor means having plenty of coat storage. And here at Furnish we have plenty of coat racks and stands to choose from.
Here is a selection of our favourite coat stands (with coat racks to follow next week).
Clockwise from top left: Loll Tower Coat Stand from Found Home Store, £475; Barley Twist Dark Bronze Coat Stand from Artisanti, £142; Peg Coat Stand Black by Tom Dixon from Heal's, £350; Iowa Coat Rack from Fashion for Home, £229; Magis Paradise Tree Coat Stand from Found Home Store, £415; Covo Latva Coat Rack from Occa Home, £287.