Silver chain chandelier from Tigermoth Lighting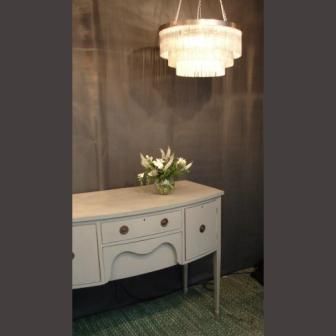 Add some drama with this impressive chandelier from Tigermoth Lighting. From £1,498.
Lighting on the whole is practical. We kinda need it otherwise we'd constantly walk around bumping into things – yes I know that's stating the bleedin' obvious.
But that doesn't mean lighting can't be beautiful as well.
There are lots of beautiful table lamps, pendants and wall lights about – a lot of them right here on Furnish - but we think we've fallen in love with Tigermoth Lighting. Their decadent and unusual range features beautiful pendants and chandeliers made from exquisite crystals that are guaranteed to create a show-stopping centrepiece in any room.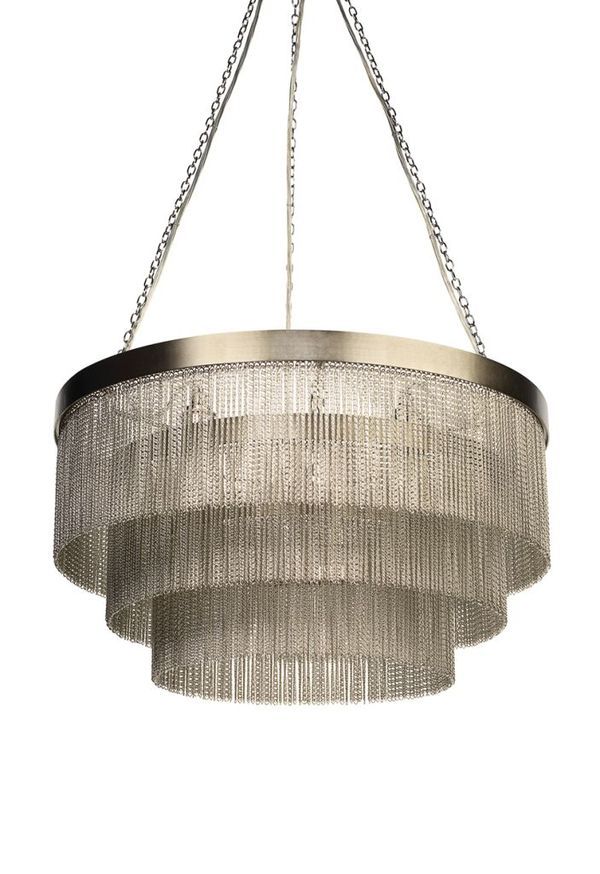 We're especially taken with the chain range which includes pendants and chandeliers made from long strands of black or silver chain as shown in this dramatic three-tier chandelier.
Perfect for use in any room, we think it would look fab in a hallway with a high ceiling to make a truly elegant entrance to your home.
See this product at Tigermoth Lighting...
(We don't sell this product yet but sign up to our newsletter and we'll let you know if/when we do)