Shop the Trend: Monochrome home accessories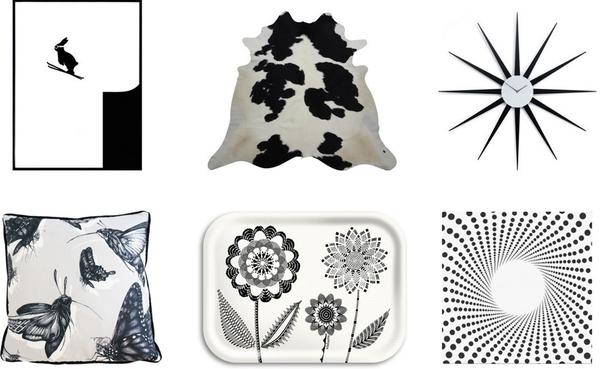 This combo never dates so embrace these black and white favourites.
Just as in fashion, there's always a place for monochrome within the home. Whether you opt for a stylish graphic rug or simple soft furnishings, this colour pairing doesn't date and suits both contemporary and classic schemes.
To create a real style statement in your living room, this BLGAB04 Cowhide Rug by London Cows is the perfect piece while this Diamantini Star Clock by Red Candy is guaranteed to add interest to the plainest of walls.
Meanwhile, if graphic prints are your thing, then you'll love this Bridget Riley-inspired Black Dots Spiral Print which comes courtesy of those clever folk at Duffy London and the stylish Swarm Cushion by Adam Slade by The French Bedroom Company which will add a touch of monochrome glamour to any sofa or chair.