Colour Watch: Yellow and Grey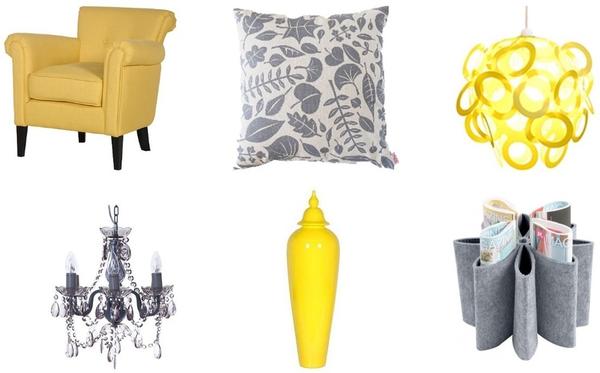 Let us show you how to make this classic colour combination work in your home.
Grey and yellow go together like strawberries and cream, and this classic colour combination has had something of a renaissance in recent years, working well in both classic and contemporary schemes.
Whether you opt for pale or bright shades, you'll create a stunning, timeless scheme using this dramatic palette.
We have some gorgeous yellow and grey items here at Furnish, from furniture to accessories to get you started.
If you're looking for some striking lighting this Fifty Shades Chandelier by The French Bedroom Company works well in both living spaces and bedrooms, while the Loopy-Lu in Yellow by Loopy-lu will stand out wherever it's used.
And if you're looking to update your furniture, this simple yet ever so stylish Sommerville Yellow Linen Armchair by Alexander and Pearl is just waiting to be accessorised with this Skinny Laminx Leaves Cushion Cover in Grey from Design My World.