Arnold Pendant Light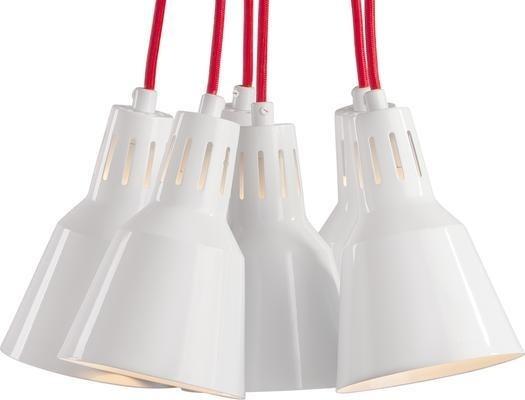 Revive your lighting with this Arnold Pendant Light, £49.
While I often write about things I love that we have here on Furnish, I rarely write about things I have bought. So this "Fab Find" kinda changes all that as I've recently purchased the rather fabulous Arnold Pendant Light by made.com.
I'd been on the hunt for a new pendant light to go above my dining room table and this striking Arnold light caught my eye. It combines simple white shades with bright red flex to create a simple yet eye-catching and very effective piece.
The perfect addition to my dining space, my Arnold is still in its box waiting for an electrician to come and fit it, but I'll post a picture as soon as it's up.