Colour watch: Primary colours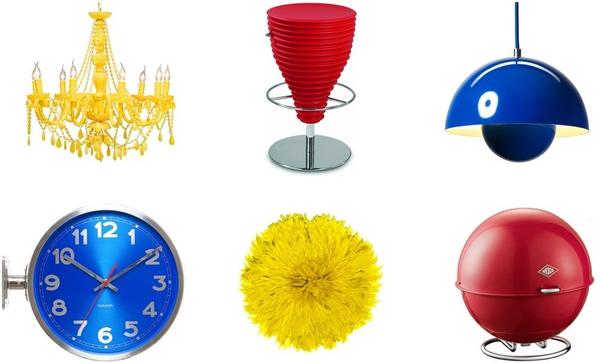 With primary colours making a comeback this year, here's how to inject some brights into your scheme.
Red, blue and yellow, more commonly known as the primary colours, are coming back in a big way.
While neutrals and neons are still around, we have seen a re-emergence of these colours that remind us of, well funnily enough, primary school.
Those who use these bold, beautiful and unapologetic shades fall in two camps; those who embrace them with wanton abandonment as if in homage to Mondrian and those, like me, who prefer subtle pops of colour. Both approaches can work very well.
Here at Furnish, we have a great selection of primary-coloured home interiors to choose from including furniture, accessories and even wallpaper.
The fearless will love this striking, showstopping Pop Yellow Chandelier by The French Bedroom Company which certainly creates a statement wherever it is used, as well as this great looking Bongo Bar Stool in Red by Furniturepod.
Meanwhile, design junkies will be unable to resist this classic Blue Panton Flower Pot Pendant, while those into funky, unusual artwork will love this Juju Hat in Yellow, both by Design My World.
Shop the look...