Trend Watch: Super Stripes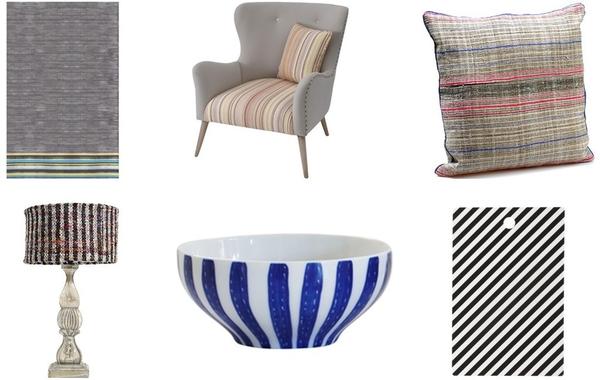 Give your home a smart look with our favourite striped buys.
Stripes are always in vogue when it comes to fashion and are a perennial favourite for interiors too.
Whether you opt for wide, dramatic monochrome or sweet candy colours, stripes work well in every room in the home from the bathroom to hallway, and suit every style from classic to contemporary.
If you have the space, this beautiful Ergo Retro Striped Button-Back Cream Chair by Alexander & Pearl is the perfect choice for a bedroom, while this Carved Wood Table Lamp with Striped Shade by Out There Interiors with its stylish woven shade will be a welcome addition to any living room.
This smart Black Stripe Chopping Board by Naken Interiors is essential kit for stylish cooks, while this Stripe Moroccan Silk Throw by Rocomara is great for keeping warm on chilly early spring evenings.