Rodnik Shark Fin Chair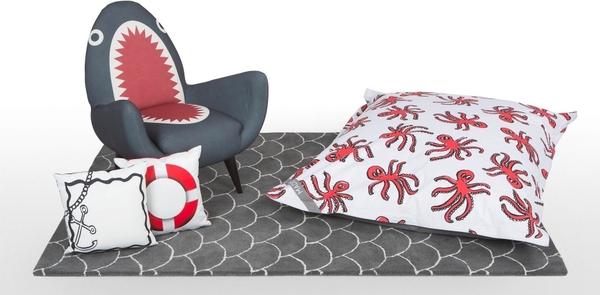 Add some fun to your home with the Rodnik Shark Fin Chair, £449.
The trouble with being obsessed with interiors is sometimes you can take yourself too seriously.
You get so bogged down in the minutiae of everything from choosing the exact shade of paint to spending an age looking for the perfect light, that you forget your home is meant to be somewhere you feel comfortable spending time as well as it looking good.
Case in point is a great video recently released by a team calling themselves Barrow & Fall – a parody on the well-known paint and wallpaper experts. Viewing it reminded me that sometimes we forget that interiors can, and indeed often should, be fun.
Which brought to mind the Rodnik Shark Fin Chair by made.com, which has long been a favourite of ours here at Furnish.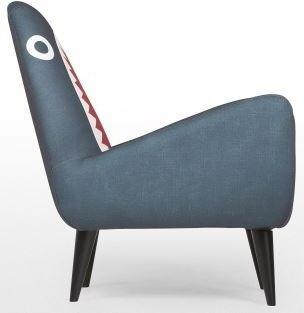 Designed by Philip Colbert's Rodnik Band label, the Shark Fin Chair is a great statement piece, and is perfect for adding some humour and irreverence to your home interior.
It offers a definite nod to mid-century modern design thanks to its gently splayed, angular legs which are crafted from solid beech finished in classic black, and the "fin" armrests which are reminiscent of a classic 1950s armchair.
However, it's the upholstery, which makes this chair really special and gives it a pop art vibe worthy of sitting alongside any Warhol or Liechtenstein print.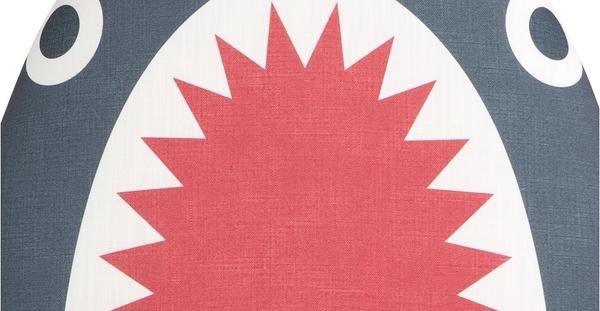 Featuring a vibrant shark print, the fabric has been carefully positioned to make you feel as if you're sitting in the mouth of Jaws, which cleverly juxtaposes with the comfortable and supportive seat and backrest.
Perfect for a teenager's den or a little one's playroom, this chair is also ideal for big kids and will look fantastic in a neutral room, teamed with brightly coloured accessories.