Guide to lighting your home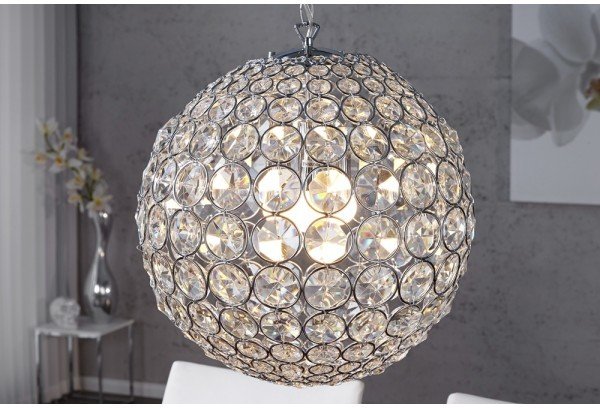 We show you how to get your lighting scheme spot on and ensure you're never left in the dark.
When creating a successful interior scheme, one of the key ingredients is getting your lighting right. Whether you have huge amounts of natural light in your home or not, creating an inviting, liveable, interesting and stylish scheme depends a lot, if not entirely, on getting your lighting right.
Here we show you how you can use different lighting sources to create perfect schemes throughout the home.
The Living Room
Your living room offers the perfect opportunity to use a multitude of light sources and, indeed, you should try to do so, as each of them can be used to create different atmospheres.
A central light is a good starting point and, if room allows, choose one that creates real impact and acts as a focal point for the room. Having this connected to a dimmer switch is ideal as it allows you to control the amount to suit your mood.
Table lamps are a must in a living room, and can instantly brighten up dimly lit corners, which is especially useful in the darker months. If you like reading in your living room, a curved floor lamp, such as this Large Chrome Arch Floor Lamp by Out There Interiors is a great option. Position it next to a comfy armchair and you have the perfect reading spot in which to relax.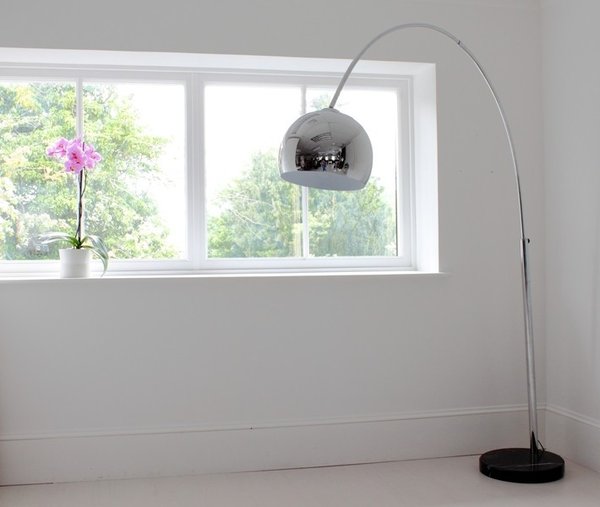 The Dining Room
When it comes to lighting, having a central light carefully positioned over your dining table is a must. Choosing one that can be raised and lowered is a good option, so you can create a more intimate atmosphere when needed.
If you would prefer not to have one single light, a row of pendants such as these Beso One Light Pendant in Bronze by Fields of Blue work equally well and displaying them at varying heights will add interest and create a focal point.
As with the living room, a dimmer switch is a great idea for any dining space, allowing you to alter your lighting to suit the occasion.
The Bedroom
Lighting in a bedroom needs to cater for many different situations from reading in bed to applying makeup.
A central light is a good call for general everyday use and allows you to create a focal point in the room. If you don't have room for bedside tables, then wall-mounted lights such as these Leitmotiv Buck Grey Wall Lights by Viva Lagoon are a good alternative for reading in bed.
Adding a task lamp to your dressing table, much as you would in a home office, is a good idea. Choose one that allows you to direct the light to exactly where you need to for maximum effect.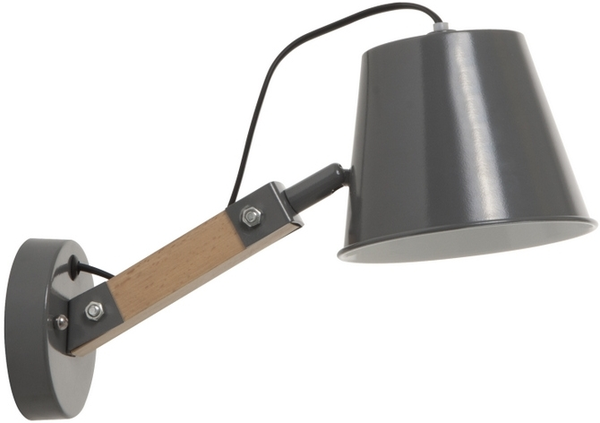 The Kitchen
Here again, a central light is a good starting place in the kitchen. If you have a dining table within your kitchen, placing a ceiling light above this is essential to ensure you have enough light for comfortable dining.
Under cupboard lights are a good idea. One a practical level, they provide pools of light while you're preparing food but can also be used to create a more intimate atmosphere for in-kitchen dining.
The Hallway
Hallways can often be narrow and dark, which means having the right light sources is essential.
A combination of a central pendant together with wall lights will ensure your hallway is lit correctly and create a welcoming glow.
If you have room for a console table, make sure you add a table lamp which, when placed near a window or the door, will create a warming atmosphere.
And while not strictly speaking in the hallway, an outside light installed near the door is both inviting and safety conscious.
The Bathroom
Lights used inside bathrooms need to follow a strict IP rating code. As a rule of thumb, the lower IP rating a light has, the nearer it can be used to a water source, e.g. lights with a IP rating of 1 can be used nearer a bath than those with an IP rating of 2.
Central lights work best when encased which prevents them being damaged by steam and condensation, while an illuminated mirror is an useful bit of kit allowing you to kill two birds with one stone.
However, it's choosing your bulbs correctly which is really important in the bathroom - as many don't have windows you want to replicate natural daylight as far as possible so it may be worth taking time to experiment with bulbs until you find the ones which suit you.
Shop the look...