Guide to creating the perfect kid's room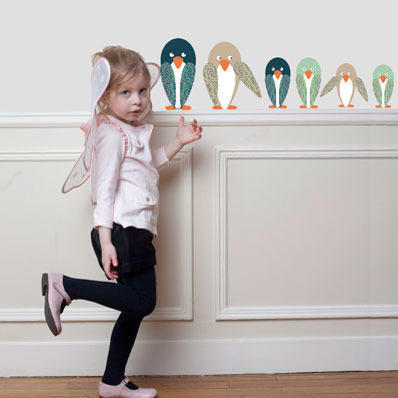 With our handy guide, decorating your kid's room is as easy as ABC.
Decorating your little one's room needn't be a chore. In fact, with our handy guide of what and what not to do, it's as easy as ABC.
Walls
Making sure walls are bright and interesting should discourage little people from grabbing the nearest marker and decorating the walls themselves! There's a huge range of child-friendly wallpapers available to instantly brighten a scheme, or you could opt for wall stickers, which are much easier to install than wallpaper, and are easy to change and replace.
When it comes to paint, look for those which are washable and scrubbable so you can keep your paintwork looking as good as new even after attacks from sticky little fingers.
Furniture
A child's room needs plenty of storage for clothes, books and toys. Choose furniture which will grow with your little one, for example a wardrobe with moveable clothes rails that can be adjusted as your child grows.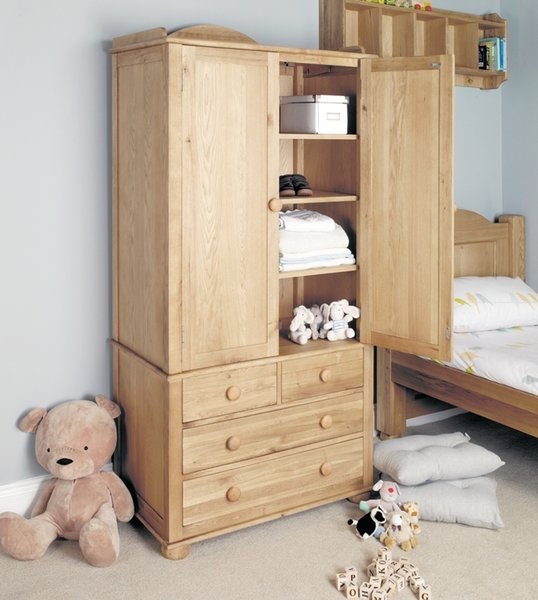 The bed is all-important so opt for sturdy designs which can withstand rough and tumble; a truckle bed is a good option if your child often has friends over to stay, while a design that incorporates a desk or seating area is a good choice for older children.
If you don't have room for a traditional desk, look for those that can be folded away or are wall-hung to save on space and make the room work harder.
When it comes to storage, look for boxes which can be stacked so they don't take up valuable floor space. Clear boxes are a great idea as they allow you to see the contents at a glance but, if seeing your clutter puts you off, try wooden boxes which have chalkboard labels allowing you to scribble their contents on the side.
Flooring
Flooring for a child's room is a bit of a Catch 22; on one hand you want it to be comfortable in case of any falling little knees but it also needs to be easy to clean. Rubber flooring is a good option as it's soft enough to feel comfortable yet extremely easy to clean.
If you choose to have carpet, go for dark, bright colours or patterned options which can hide a multitude of sins, avoiding anything with a deep pile which can make cleaning tricky. Natural flooring such as sisal and coir may be a bit too rough underfoot for a child's bedroom and doesn't lend itself to be played on. If you opt for wooden or laminate flooring, remember to add a brightly coloured, patterned rug for increased comfort.
Accessories
Choosing accessories for your child's room can be extremely enjoyable, especially if you get them involved too. If they're old enough, work with them to create moodboards of how they would like their room to look and choose accessories together.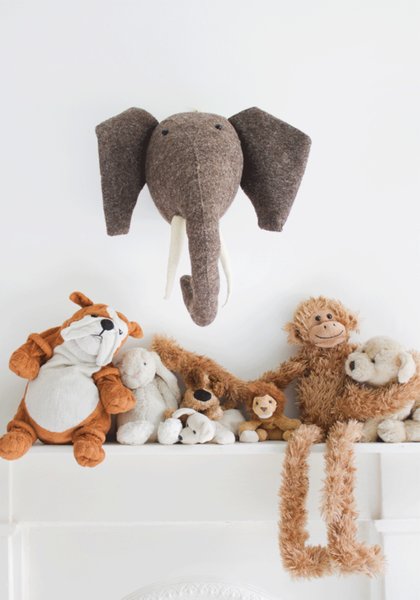 Prints and framed posters offer a good way to brighten up a wall while patterned and colourful cushions and throws are great for adding interest to plain bed linen.
When it comes to window treatments, black out blinds are a must particularly during the lighter months while window film can be a good option for maintaining privacy while still allowing in light.
Lighting
Lighting is important in a little one's room and you should consider various types of light sources. Create a statement with your central light fitting by choosing a decorative pendant shade (there is a plethora of child-friendly designs available) and complement with a bedside table lamp.
Look for designs which offer a soft glow and can be left on during the night to comfort very young children. For older children, a desk lamp is an essential piece of kit; look out for ones which can be adjusted easily so your child can position the light just where they need it.