Guide to creating the perfect dining table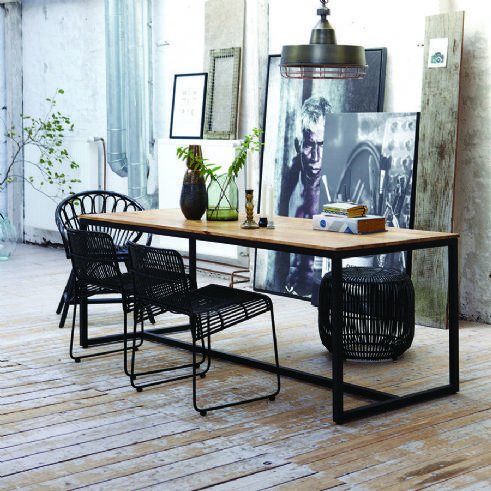 Check out our tips for creating a delectable dining table.
Whether it's for a casual weekday supper or for something a little more formal, our top tips show you how to create a dining room table to be proud of.
The dining table and chairs
There is, of course, a plethora of choices when it comes to choosing your dining room table and chairs. From solid wood to glass and metal, it really comes down to personal choice and available budget.
Once you've settled on a style, it's important to think about how you'll use it. If you have a small family but entertain a lot, investing in an extendable table is a good idea. If you do go for this option, look for additional chairs that can be stacked or folded away when you don't need them.
The most important thing to consider when it comes to the dining chairs is comfort. Once you've got that sorted, you can choose designs which match your dining table for a cohesive look or those which contrast for something a little more eclectic. Brightly coloured painted wooden or plastic chairs can look great with a wooden or sleek gloss table.
Table linen
While you might not use table linen everyday, it's a good idea to have an assortment of choices on hand. Plastic coated tablecloths are ideal for young families as they can be wiped clean after every mealtime and come in a variety of designs and colours to add interest to your table.
For more formal occasions and those times you really want to impress, a linen tablecloth and napkins are a must. With a huge range of patterns and colours available, it can be hard to choose but white or off-white linen always looks stylish and works in both contemporary and classic schemes.
If your dining table is particularly precious, think about investing in a table protector, which will safeguard against any knocks, spills and burns.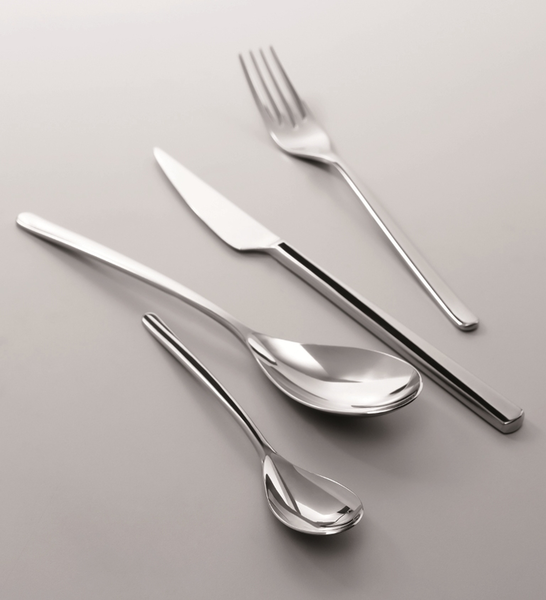 Cutlery
Choosing hard-wearing, dishwasher-safe cutlery is a good bet for everyday use. If you fancy something a little grander for supper parties and special occasions, there's a huge range to choose from, whether sleek, modern designer styles or ornate, classic collections.
If you want to create a vintage look, consider collecting a mish mash of designs from second hand shops. Cutlery that is only going to be used occasionally should always be stored in a felt-lined box to prevent it from getting damaged.
Glassware
When it comes to special occasions, it's important to think about what glassware you'll need. Red and white wine glasses are essential, plus tumblers and jugs for water and soft drinks. Strictly speaking, clear glass looks the most stylish but coloured glass can look good if you're going for a particular theme.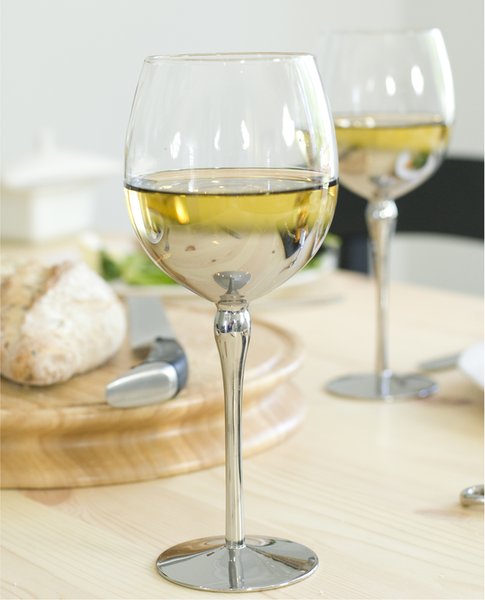 Tableware
From the all-important plates to bowls and serving dishes, choosing your tableware is where your style personality can really come into play. White tableware looks the chicest whatever your style but if you want to add some colour and pattern, think about adding side plates and serving bowls and platters in different colours and styles.
For an impressive dining table, try layering soup course, first course and main course plates and bowls in varying colours or patterns to give a restaurant feel.
Accessories
Flowers look beautiful on a dining table, especially for special occasions. Opt for low vases and think about the height of flowers so you don't have guests straining over them to see one another.
Placemats are a good idea for both everyday and special occasions; as well as protecting your table they'll also add pattern and colour while candlesticks are great and instantly pretty up a dining table. Apply the same principle as flowers and make sure they're low enough for guests to see over.
A smattering of tealights is an affordable, hassle-free way to create a simple yet stylish display.
Shop the look...