How to spruce up a rented home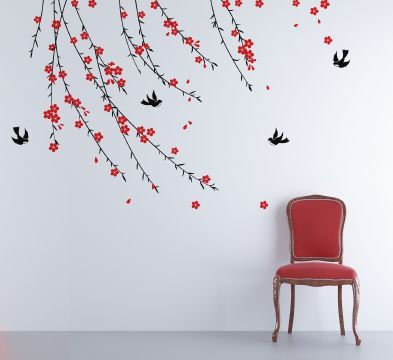 Update your rented space with minimum fuss and cost.
More and more people are renting these days, but living somewhere that's not strictly your own doesn't mean you can't make it feel like home. Our guide shows you how to transform your space from boring magnolia to a home you're proud to show off.
Walls
While some landlords will let you paint the walls (if you ask nicely) quite a few won't allow it. But all is not lost as there are lots of ways to transform your walls without ever reaching for a paintbrush.
Wall stickers are a great choice and can be applied and removed with minimum fuss. Whether you choose to opt for a whole wall mural or transform a small section of one of your walls, they instantly breathe new life into a scheme.
If you're smitten with wallpaper but it's strictly banned, framing it is a good way to incorporate it into your scheme. Look out for off-cuts of your favourite designs in complementary colours, frame them in charity shop frames in varying shapes and sizes, and you will have created your very own piece of artwork.
Rugs
Rented properties have a history of having either really dull or really hideous carpet.
Using rugs not only makes a space feels more cosy, but they're great at hiding a multitude of carpet sins such as red wine stains and threadbare patches.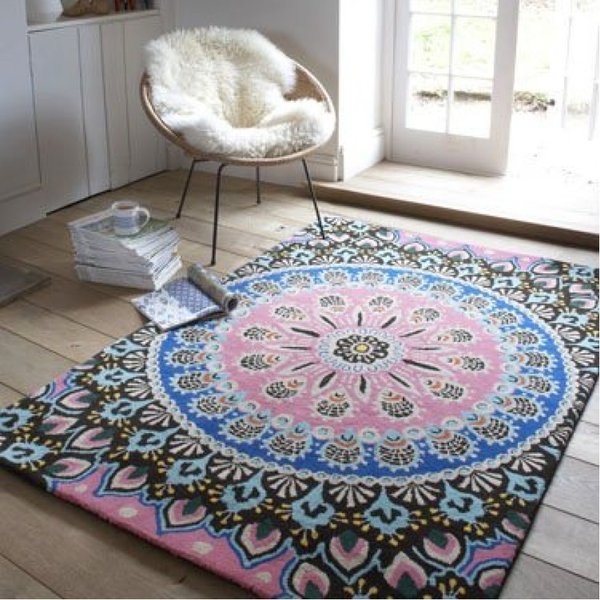 Fun and funky rugs work really well and provide the perfect basis for a room's colour scheme. To pull your look together, pick accessories such as cushions and throws in accent colours from the rug.
Great for the living room and bedroom, a cheerful runner will also instantly improve a dull hallway. However, think carefully about what colour rugs you choose to use where. A pale rug is fine for the bedroom but is a no-no in high traffic areas such as living rooms and hallways. For these areas choose a patterned design or perhaps a dark colour.
Art Work
Prints and posters offer an ideal solution to brightening up a scheme. Whether you opt for a huge canvas or a series of smaller, complementary prints, it's the perfect way to spruce up a boring wall and really add some personality to your scheme.
If you're short on cash and are feeling creative, using favourite snaps of places, friends and family is a great alternative. Montage frames allow you to display a multitude of pictures in one handy frame or if you're feeling imaginative, you could try creating your own eclectic display using different shaped frames.
Accessories
From cushions to candlesticks, a well chosen, well-placed accessory can make all the difference to making somewhere feel like home.
If your sofa comes with your house or flat, then a couple of throws and cushions will give it a fresh look and make it extra comfy. Choose two or three complementary colours or stick to using varying shades of the same colour to create a real statement.
Mantelpieces and sideboards are perfect for displaying your favourite vases, photo frames, candles and other trinkets. Copy a well-known interior designers' trick and group items in threes to create a really stylish look.

And if all else fails, plants and vases full of colourful blooms work well. A bunch of fresh flowers each week needn't break the bank so long as you choose ones that are in season.
Finally, a clock is not only practical but can brighten up a plain wall in a flash. To create a bold statement, go as large as you dare and if you favour the retro look a gold starburst clock looks particularly impressive.