Our guide to the perfect home office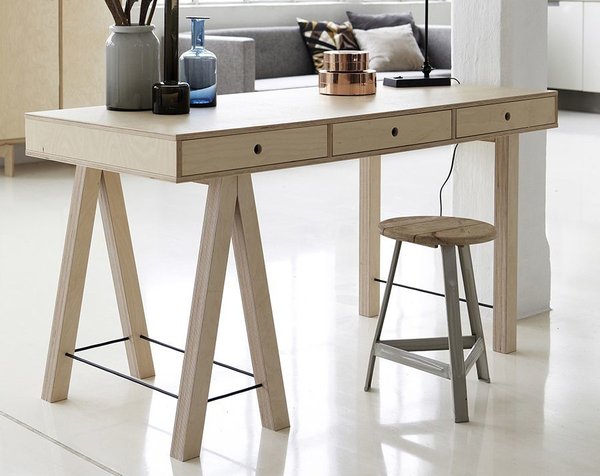 Create a productive yet pleasing space for the perfect home office.
Whether you work from home or just want somewhere stylish to sort out your paper work, our handy guide shows you how to create the ideal home office.
The desk
There's a plethora of desks available in a huge range of styles, so the first choice you need to make is whether you want something classic or contemporary, simple or funky. Once you've decided on the style, it's time to think about size. Make sure you carefully measure the room you're going to use for your home office as it's important you have space for all the other furniture you're going to need.
Next think about the surface area; with monitor and keyboard (if you have a desktop computer), accessories and storage trays all jostling for room, you need to ensure you have enough space. Also consider whether you want a desk with drawers, they can be handy and provide extra storage but can also limit under desk space and provide a tempting place to hoard clutter.
The chair
The most important thing to consider when choosing your chair is comfort especially if you're going to spend a lot of time sitting in it.
Choosing one with wheels means you'll be able to easily manoeuvre around the room, and opting for one which can be adjusted height wise means you can get one that's just right for you.
When it comes to style, that's purely down to personal choice but adding a bright or leather chair offers the perfect way to add some interest and a pop of colour to your scheme.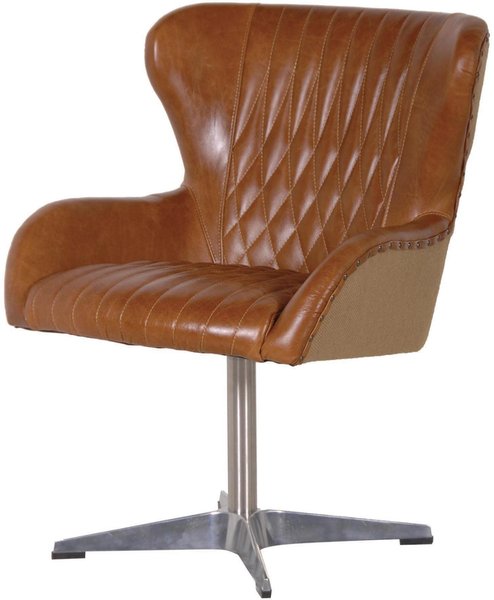 Storage
Plenty of storage in a home office is essential, especially if you're using a small room. A sturdy filing cabinet is a good idea - be sure to choose one that can be locked if you need to store confidential paperwork. If you don't want to take up lots of floor space, consider wall shelves or wall-hung storage units as an alternative.
Magazine files and storage boxes are a must for keeping paperwork, magazines, documents and other bits and bobs neat and tidy. House near your desk or on shelving units and make sure they're labelled so you can see what's in them at a glance.
Lighting
Getting the lighting right is essential, especially if you're going to be burning the midnight oil! If your room doesn't have a window, opt for a central light with a bulb that mimics natural daylight. When it comes to desk lamps, there's a huge range of styles to choose from but it's well worth choosing one that's adjustable so you can direct the light just where you need it.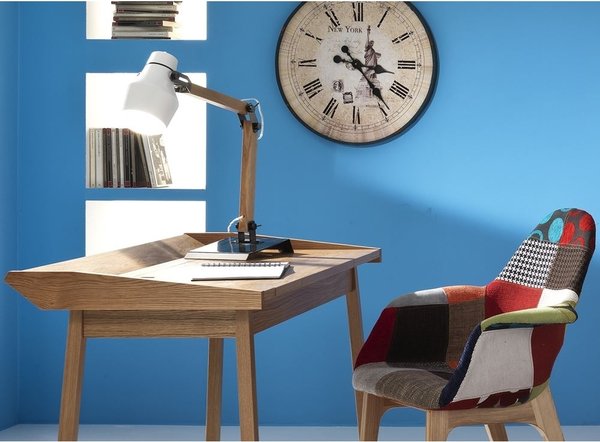 Accessories
This is the fun part! The best thing about having a home office, especially one which you work from on a daily basis, is that it doesn't have to look like your usual run-of-the-mill office.
Brighten up the walls by choosing a fun colour or patterned wallpaper, and add favourite artwork, not forgetting to add an interesting calendar so you can keep track of your important dates and appointments.
Resist the usual desk accessories and instead choose pretty or unusual vases, ceramic tumblers or mugs to house your pens and pencils while paperclips, rubber bands and the like can be housed in vintage trays and dishes. Finally, a throw on the back of your chair is a good idea so you can keep cosy when working late.
Shop the look...