Colour combination: Yellow/grey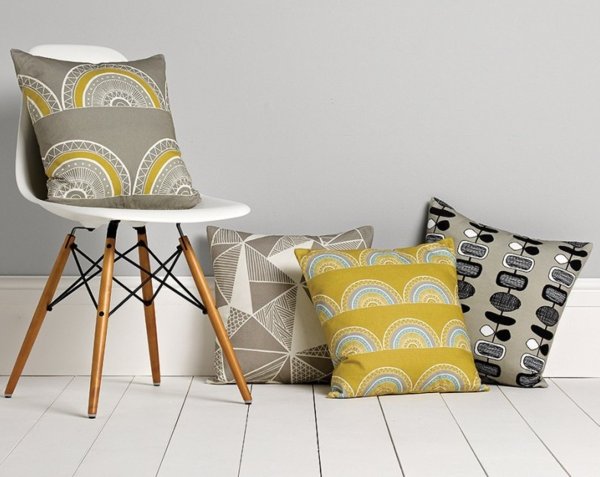 Colour combinations can be tricky, but yellow and grey is a match made in heaven.
There are probably hundreds of scientific reasons why yellow and grey go together so well, involving contrast, balance, tone, etc. but the simple fact is that no matter what shades you use, they work together brilliantly. They seem to work in any room in the house from the bedroom and the kitchen to the living room and hallway and, to top it all, this colour combination suits both classic and contemporary schemes.
Whether you choose a dark charcoal and neon pop or a subtle primrose and dove grey, our handy guide shows you to how to make it work in your home.
Furniture
Having a favourite piece of furniture re-upholstered in a yellow or grey or combined fabric is a great way to incorporate this colour team into your home. Make sure you check that your chosen fabric can be used for re-upholstering and enlist the services of a experienced upholsterer to carry out the work.
Alternatively, there's a huge range of yellow or grey furniture available which can combine to create a truly striking scheme.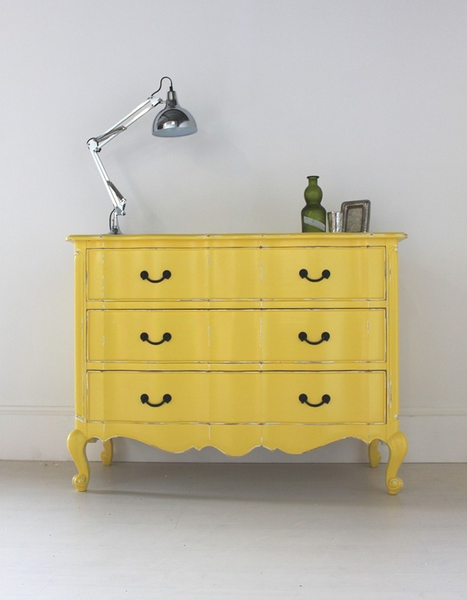 Options such as a grey sofa with a glossy, yellow side table or armchair, painted grey dining table with painted yellow dining chairs, or a yellow upholstered bed with grey bedside tables all also work well with the colours reversed.
Walls
Yellow and grey wallpaper is the easiest way to inject this colour combination onto your walls and there's a plethora of both classic and contemporary designs available.
Similarly, using paint on your walls is an easy and extremely effective way to incorporate the colours into your scheme. When it comes to ideas with paint, the list is almost endless but painting the walls in grey and the woodwork in yellow creates a striking effect, as does using masking tape to create alternating wide stripes in the two colours. If you favour one colour over the other, use that to create a bold statement by painting a chimney breast or alcoves to create a focal point.
Floors
Grey flooring is far more forgiving than yellow, so it's best to use flooring designs in the darker colour. That doesn't mean you can't highlight and accent with details - a yellow rug on top of a dark grey carpet can create a striking look and provide a much-needed pop of colour.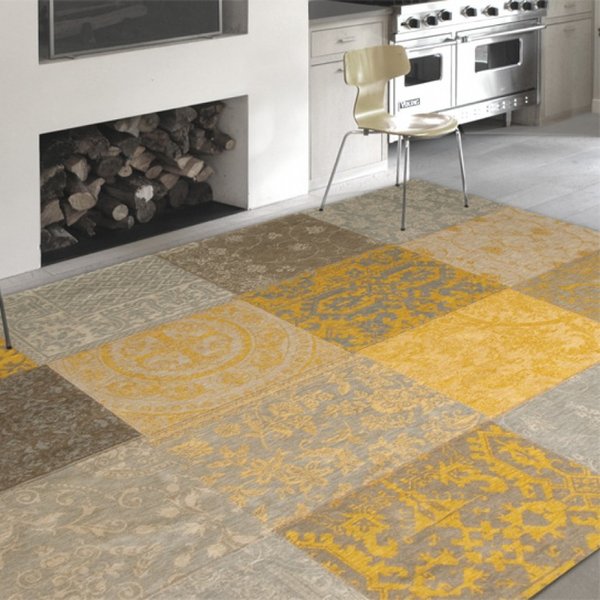 If you'd rather avoid using carpet, painting floorboards grey and combining with a yellow painted trim or skirting board looks equally impressive. Make sure you use paint intended for floors to get a really professional finish, and avoid choosing high traffic areas such as hallways and kitchens.
Textiles
When it comes to choosing window treatments, a combination of yellow and grey works well all-year round. Try layering the colours at your window by choosing a blind in either colour and complementing with curtains in the other.
Other ways to use textiles to incorporate this colour duo into your home include using yellow cushions on a grey armchair or sofa, using a grey throw to cosy up yellow bed linen or adding pops of colour to a bathroom by storing towels in both colours on a towel ladder.
Accessories
If an all yellow and grey scheme isn't for you and you prefer white walls but still want to add this great colour combo into your scheme, using accessories is a simple and effective way to achieve this.
Try grouping together yellow and grey ornaments on a white mantelpiece to add colour and interest, or brighten your walls by painting varying sizes and styles of photoframes with yellow and grey paint to create an eclectic gallery effect.
When it comes to the dining table, layering plates and bowls in the two colours is simple yet striking, and looks particularly effective when used on top of a white table cloth or plain wooden tabletop.