Editors Choice: Our favourite coffee tables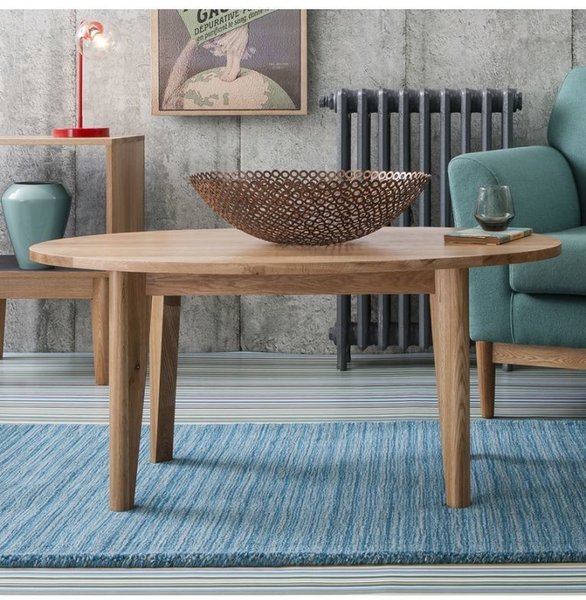 Finish off your living room perfectly with our pick of the best coffee tables.
Coffee tables are an essential bit of kit for a living room; not only do they provide the perfect spot for, well, your cups of coffee, they can also be a handy place to store the TV remote, display your favourite magazines and, if you really like showing off, house your favourite design books.
We've picked three of our favourites to review and give you the lowdown, so all you have to do now is choose which is right for you.
The Retro One
Mid-century inspired furniture has been the big hitter these last few years and continues to be a strong trend. Alexander and Pearl has a great collection, giving you the look without having to endlessly trawl flea markets and auctions houses.
Amid their collection is this lovely Vintage Oval Coffee Table (see above) which screams 1950s Mad Men style effortlessly. Made from solid American White Oak, the table has a generous sized top, which provides plenty of room for all your living room essentials.
There's no added storage space with this table, so you'll have to be super strict on the clutter but it's bound to become a piece of furniture you'll treasure for years to come.
The One With Storage
Living rooms are meant to be just that - for living. No one wants to live in a show home or a museum, but keeping your living space clutter free can be tricky.
This Manhattan Loft Square Table by Viva Lagoon ticks all the boxes; it's both stylish and practical, and will help you keep everything neatly stashed away.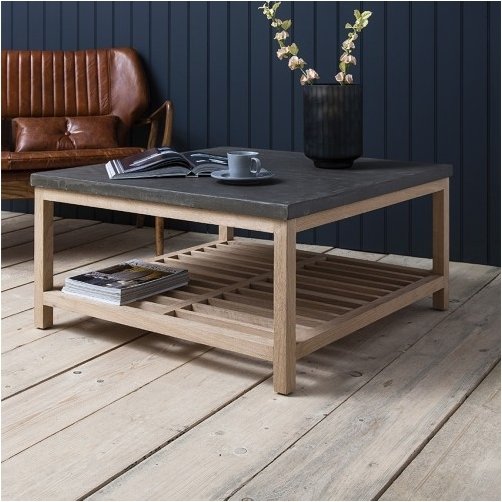 Underneath, there's a generous, sleek but stylish slatted solid French oak shelf which is perfect for stashing your books, mags and TV remotes. While up top, this understated table has been finished with a concrete resin top, which adds a distinctly industrial feel.
As well as being good looking, there's plenty of room to display your favourite books, house a cuppa while you have a natter with friends and there's even space to display a vase full of fresh blooms if you wish.
The Super Cool One
We love clever, innovative furniture here at Furnish and we have a whole host of it, but this Lounge Table by Naken Interiors is one of the cleverest pieces we've seen for a long time.
Resembling something from a 1960s sci-fi series, this seriously cool table is perfect for those looking for something a little different when it comes to decorating the home.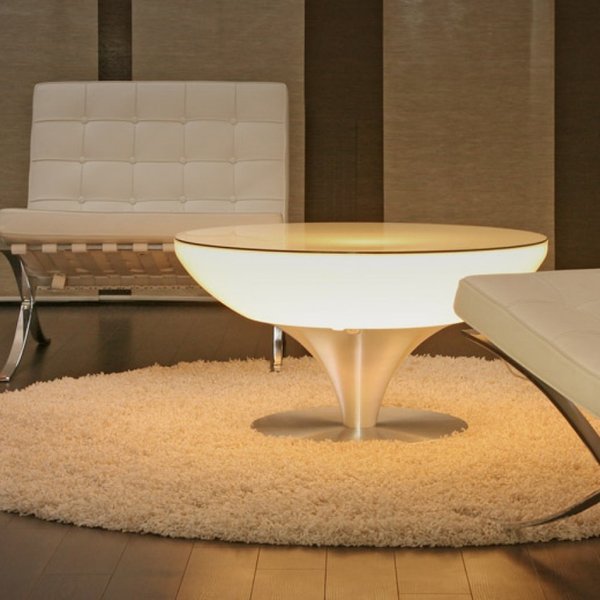 Available in a range of sizes, this ultra cool coffee table has built in LED lights, which gently illuminate the top of the table. Finished with a stainless steel curvaceous base, this table is ideal for creating a strong style statement and looks great when teamed with sleek contemporary furniture.
Looks aside, this table is super practical too, with plenty of room on top to house all your living room essentials while the elegant shaped based won't take up too much precious floor space.