Clever ways with walls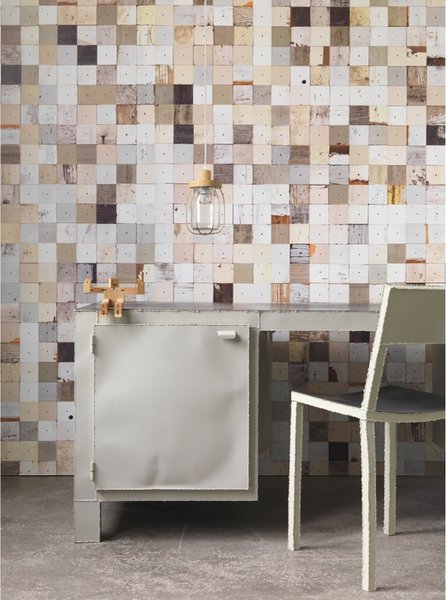 We show you some great ways to breathe new life into your old walls.
Walls really don't need to be boring - so, if you're finding yourself reaching for the old fail-safe white paint again, stop and read on to find our tops tips for livening them up.
Wallpaper
Wallpaper may seem like an obvious choice, but it's only for the past decade or so that covering your walls in paper has been back in vogue. Papering a whole room in a small-scale pattern won't feel suffocating, but if you're brave with your decorating you can choose to go the whole hog and use a bold pattern. Alternatively, consider papering alcoves or behind bookshelves, and paint the rest of your space in a complementary colour.
Framing wallpaper is also a good option and doesn't involve having to commit paper to wall permanently, making it the perfect choice for those living in rented properties. Simply frame off-cuts of patterned wallpaper in varying designs but in the same colourway, place in plain frames and display on a wall in a random fashion.
Wall Stickers
Wall stickers offer a great alternative to wallpaper, and are relatively fuss free to use. They come in a myriad of designs, colours and themes. In fact there are so many available, the hardest part is deciding which design to go for!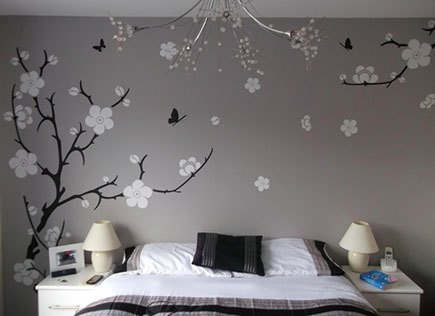 If you have a large plain wall, bring it to life with a mural wall sticker, which will create a strong focal point, while inspirational quote wall stickers are great for home offices or anywhere you need a bit of encouragement.
Paint
The 1980s gave us rag rolling, stencilling and stippling but paint effects, thank heavens, have moved on. Today's styles are far bolder and fresher but work equally as well in both contemporary and classic spaces.
Stripes are a popular choice and work well in rooms throughout the home. As a rule of thumb, horizontal stripes will make a space appear larger while vertical stripes will create a feeling of increased height. To achieve this look, a good quality masking tape is an essential piece of kit. Use it to mask how wide you want your stripes to be, and paint over the exposed part of the wall in your chosen colour(s). Once you've finished painting, you then need to carefully remove the masking tape to avoid causing any damage to the base colour or your stripes.
Artwork
Artwork is such a personal choice that we wouldn't dream of telling you what to choose, but whether you opt for original prints, reproductions or posters or even your own designs, walls are instantly lifted with a piece or two of artwork.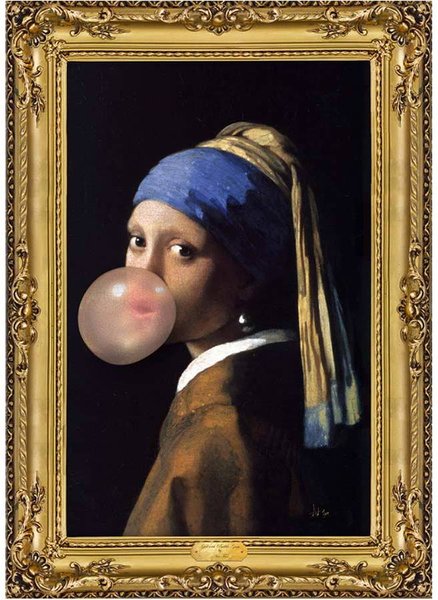 Creating impressive displays using a selection of prints isn't as daunting as it sounds. Simply choose your prints or photographs, select a collection of different style frames in the same or similar hues and frame your artwork. Then lay the frames out on the floor until you're happy with your display, take a quick picture and replicate the layout on the wall. Voila, you have an art display worthy of a gallery and a newly refreshed wall.
Decorative Tape
Forget using them to wrap up presents, decorative tapes are big news when it comes to interiors and are perfect for applying to walls, especially for those looking for a temporary solution.
There's a plethora of designs and colours available, which work well for both contemporary and classic schemes so the only thing you have to worry about is what works for you.
Use scissors to cut your tape to size for a polished look or carefully tear them for a more rustic look; then apply them to create decorative focal points on walls or use them to frame pictures or prints.
Shop the look...