Our guide to storage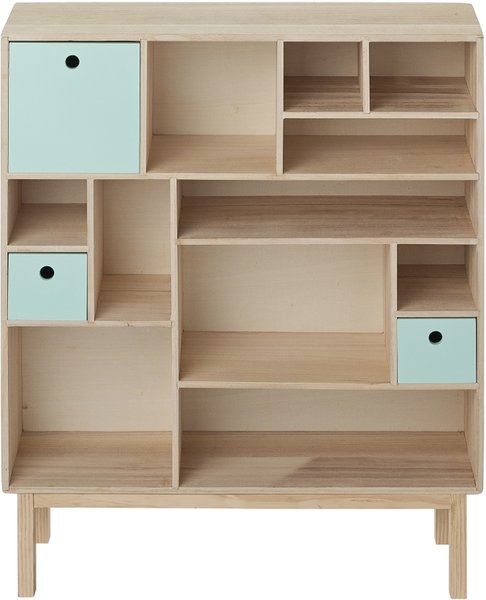 Get your clutter sorted with our handy guide to storage for every room in the home.
No one likes a messy home but keeping it neat and tidy can be difficult and frustrating, especially if you are short of space or don't have the right storage. Our handy guide shows you how to make the most of your space to keep it clutter free from the living room to the hallway.
Living Room
Shelving units or bookcases are essential for keeping books in an ordered fashion, while a sturdy magazine rack will keep your papers and favourite monthlies neatly stored.
If you're lucky enough to have a real wood fire or stove, invest in a large basket to keep your logs and kindling neatly stored yet close at hand.
Those who are short on space, or who want their storage to work harder, should look for clever dual-purpose pieces. These include coffee tables with hidden storage or footstools whose lids lift up to reveal space to stash everything from out-of-season throws and cushions to magazines and paperwork.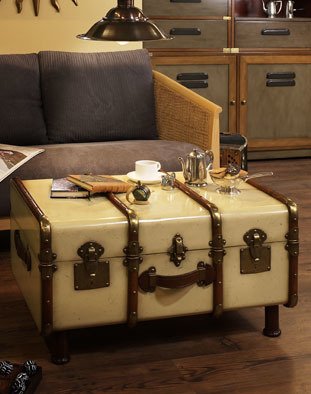 Dining Room
A decent sideboard is an essential piece of dining room kit, especially if you entertain a lot. As well as providing surface space to display favourite accessories, it will help to keep your formal china and cutlery separate from your everyday dining items, and give you more room in the kitchen.
If you don't have room for a floor standing design, opt for a wall-hung version, which is a great alternative and will still provide you with ample storage space.
Kitchen
Most kitchens have lots of cupboards and drawers, which are great for keeping all manner of clutter neatly tidied away. Make your cupboard space work even harder by placing items that you only use occasionally at the back of the cupboard and everyday items at the front. Open shelves work equally as well to stash plates and serving dishes as well as non-perishable food stuffs.
If you don't have cupboard space for fruit and vegetables, consider opting for a freestanding vegetable rack. And when it comes to utensils, if you're short on drawer space, look for pretty pots and holders which can keep everything near to hand, and keep knives safely stored in a drawer or within a worktop knife block.
Hallway
If you have the room, a console table is a hallway must-have for keeping post and other hallway paraphernalia neat and tidy. If your hallway is narrow (as most are), a deep wall-mounted shelf is a good alternative to a traditional console table. To ensure coats, jackets, hats and scarves are kept neatly in check, install strong coat hooks along one wall and add baskets or shoe racks to keep the area clutter free.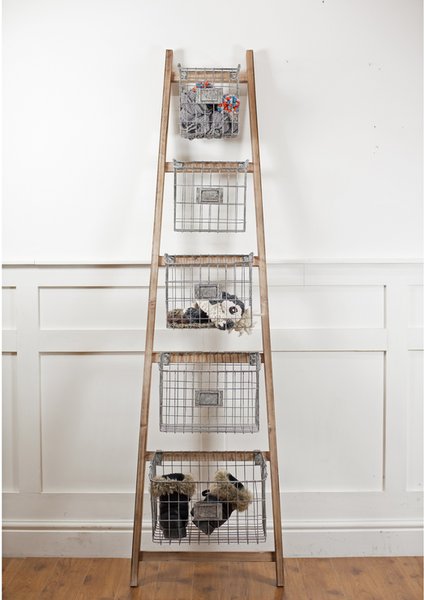 Bedroom
Supplementing essential bedroom storage such as wardrobes and chests of drawers is a great idea to keep your boudoir looking neat and tidy. If you have space under your bed invest in specially designed boxes and crates, which can be pushed under to store out-of-season clothing and bed linen.
If you get fed up with your necklaces getting tangled in dressing table drawers, make a feature of them by using a pretty row of hooks and displaying them on a plain wall. If space is limited, look for multi-functional furniture such as bedside tables with drawers and shelves or tallboys that incorporate mirrors so you won't need an separate dressing table.
Bathroom
Often one of the smallest rooms in the home, it can be hard to keep bathrooms free of clutter. If you're short of floor space, wall hung storage is a great solution. Whether you opt for closed cabinets or open shelves, try making the most of your space by utilising the area over the basin to keep all your lotions and potions neatly stored.
Finding room for towels can be a nightmare especially if you don't have an airing cupboard; to solve this problem, try keeping your neatly rolled towels in check by storing them in cube shelves. Finally, over-the-door hooks provide the perfect place for stashing bathrobes and towels, which are in regular use.
Shop the look...