How to add bold pattern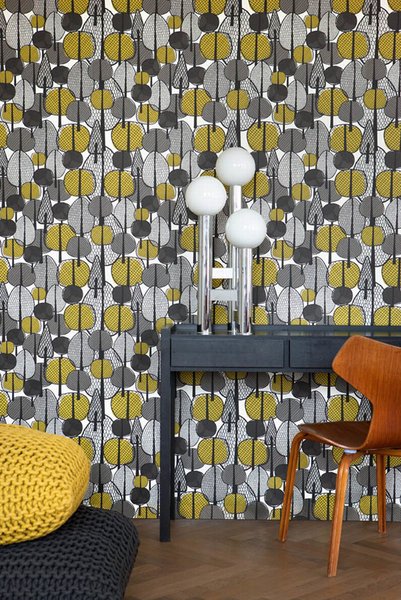 Go brave and find out how to add bold pattern to your home.
If you crave some excitement and are fed up with boring white walls and dull furniture, then read on to discover how you can get a whole new look by adding some bold pattern to your home.
Wallpaper
While it might seem an obvious choice, using wallpaper to add bold pattern to your walls is a pretty fail-safe move.
If you're wanting to go full-on bold, you can go the whole hog and paper the entire room, which is certain to create a strong style statement. However, selecting a bold pattern in subtle, neutral tones can make it easier to live with.
Take time choosing your pattern to make sure you will still like it a year down the line by hanging large samples of your favourite options before committing to papering the whole room.
Flooring
Good news is patterned carpet is no longer considered naff and, even better, there's a plethora of designs to choose from. Vinyl flooring also now comes in a range of contemporary and classic designs allowing you to have a different patterned floor in every room in the home from the kitchen to the office!
Rugs offer a hassle-free alternative to permanent flooring. Look out for designs which have a bold central pattern, such as a large flower or a repeat geometric print, which work well in both contemporary and classic schemes. Faux animal print rugs can look particularly striking on hardwood floors or a neutral carpet.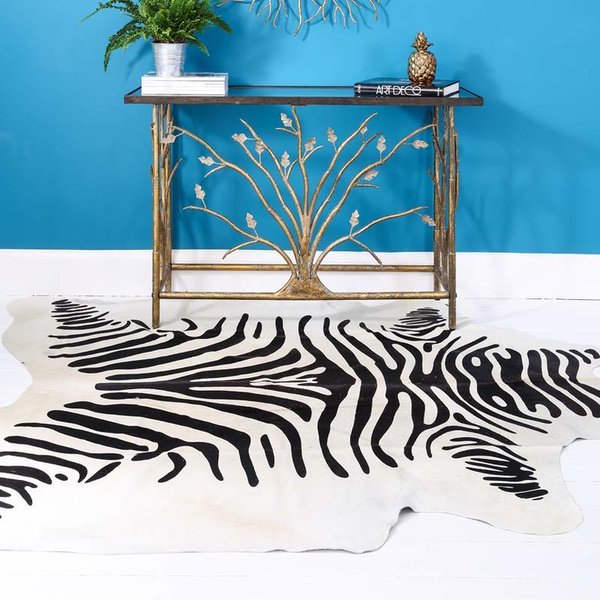 Paint
If you thought paint was just for creating plain walls, think again. Paint can be used to create a wide range of bold patterns, which are perfect for transforming your space.
The simplest design to start with, and probably the best for novices, is stripes. Stripes are timeless when it comes to interiors and suit all styles; all you need is a steady hand, your chosen paint colours and some masking tape. Then simply mask the widths of your stripes and get painting.
Thick stripes in two colours will create a bold statement or you could try a candy-stripe effect and paint thinner stripes in a range of colours for a seaside, beach-hut look which works particularly well in the bathroom.
Furniture
Most people play it safe when it comes to choosing furniture, but the odd statement piece or two covered in a boldly patterned fabric can create a strong style statement.
Contemporary and bright patchwork armchairs and sofas are popular and work well when used as an accent piece teamed with other neutral furniture.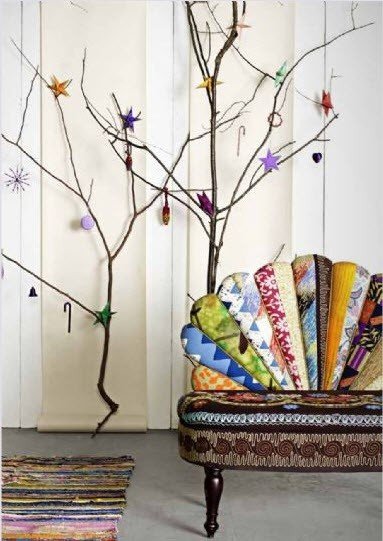 Introducing an upholstered headboard for your bed is a great way to bring bold pattern into your bedroom. Team it with bed linen in a complementary colour for a really polished look.
Accessories
If you're still not feeling brave enough to go for furniture or wallpaper, accessories offer the perfect way to add some bold pattern with minimum fuss and commitment.
There is a huge range of patterned cushions to choose from - from bold florals and psychedelic, retro prints to brave geometrics - so it completely comes down to personal choice.
A patterned throw or bedspread will instantly lift dull chairs, sofas and beds while patterned china is great for livening up a boring dinner table.
The trick with boldly patterned accessories is to stick to the same colour palette so it doesn't feel too overbearing.