Our guide to the perfect kitchen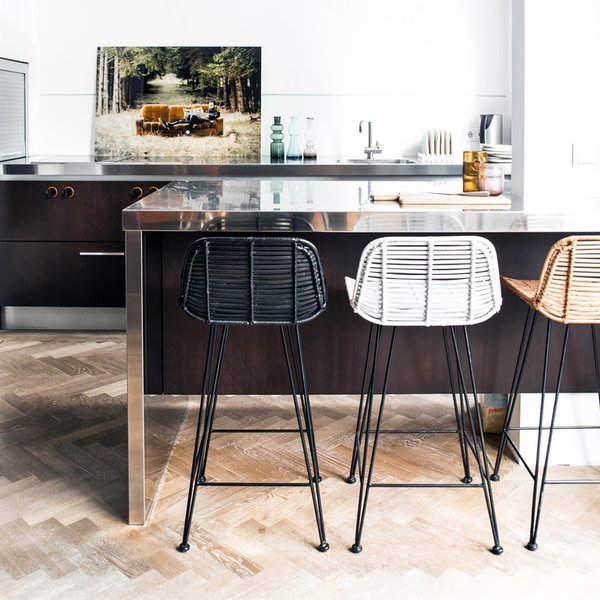 Check out our tips for making your kitchen the perfect heart of your home.
Renovating a kitchen can be expensive and, as one of the most important rooms in the home, it pays to get it right. From measuring to choosing lighting and appliances, read on as we take you through a step-by-step journey on how to create the perfect kitchen for you.
Measuring
When renovating a kitchen, correct measuring is essential. After all you don't want to splash out thousands of pounds only to find the end cupboard door can't open because there's a wall in the way. Make sure you have a friend with you as trying to use a tape measure and write numbers down on your own will only lead to confusion. If you don't feel confident in taking the measurements yourself, get a professional in to do it for you.
Taking pictures of the space can also help you and others working on the renovation, so take quick snapshots of each area, print them out and label with the corresponding measurements. Once you have all the details, you can start planning your dream kitchen.
Planning the layout
There are lots of different kitchen layouts to choose from but whichever you go for, you should ensure that the elements you use together are in close proximity so that the kitchen works harder for you. So, ideally, the sink should be next to the dishwasher, and you should allow a decent sized preparation area next to the hob and oven.
In terms of style, a galley-type kitchen (where units run down either side of the wall) will make the most of a narrow space, while an L-shaped kitchen maximises space using a corner of the room, perfect, for example, if you want to have an open plan kitchen and dining space.
When planning the layout also consider whether you want to incorporate a breakfast bar or kitchen island, or what you want to place in front of any windows. Remember to think about where the doors are and how they open, and where you'll want to incorporate freestanding appliances.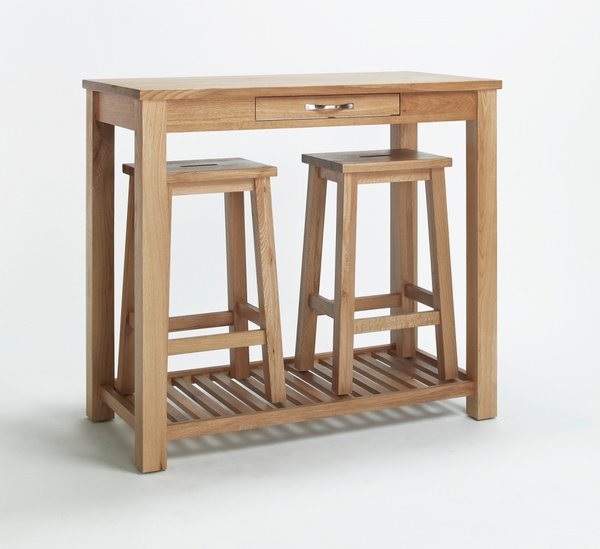 It's great if you have room to include a kitchen table and chairs, alternatively a breakfast bar with stools works well if you have less space available.
Choosing a style
There is a myriad of kitchen styles available so it really does come down to personal choice. You needn't feel pressured to choose a kitchen style which fits in with the age of your house - for example a high gloss, contemporary kitchen can look great in a period property - so don't be afraid to experiment.
You will also need to consider if you would like fitted or freestanding furniture. Fitted furniture is best if you want to maximise every inch of space, while freestanding furniture is great for those who want to give their kitchen a bespoke feel. If you like the idea of both, try mixing and matching, by incorporating fitted base units with open wall shelves and freestanding furniture such as kitchen islands and pantries.
Think carefully about what you're going to use your cupboards and drawers for before deciding on your configurations. For example, deep drawers are often better as a hiding place for big saucepans and dishes than cupboards, while dividers for your drawers are essential if you want to keep them clutter free.
Picking appliances
There is a plethora of kitchen appliances available, so what style you choose again comes down to personal choice. Go for the biggest fridge and freezer combination you can and, if you don't have room for both, consider housing your freezer in the garage, utility room or basement – ditto the washing machine.
There can be a desire to buy every small appliance you can lay your eyes on but, to avoid cluttered worktops and cupboards full of once-used bread makers, try and stick to just what you need.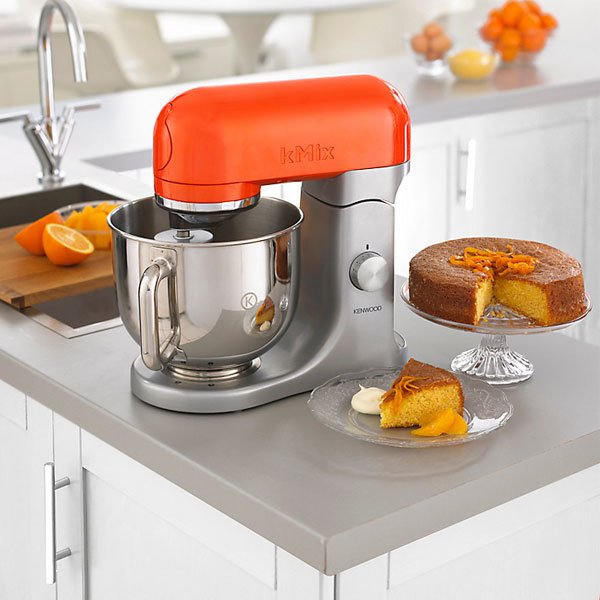 A colourful kettle and toaster will add a pop of colour and interest to your kitchen and remember to leave plenty of worktop space for appliances which get regular use, such as mixers and coffee machines.
Flooring and lighting
Flooring in a kitchen should be super easy to keep clean and as waterproof as possible, so it may be worth opting for vinyl, rubber flooring or tiles. Another option, which has become popular in recent years, is concrete floors - these can be expensive, but are a great option if you want to achieve an industrial-style kitchen.
Getting your lighting right in the kitchen is vital. Maximise the most of your natural light by getting rid of unnecessary window treatments and think carefully about where to put your electric light. If you have mounted wall units, installing lights under these is the perfect way to illuminate worktops, while having spotlights, which can be directed towards your hob and oven, are a must.
Pendant lights can look particularly striking when hung in a row above a kitchen island while wall lights can work well in a dining area to create an atmospheric glow.