Colourful Gardens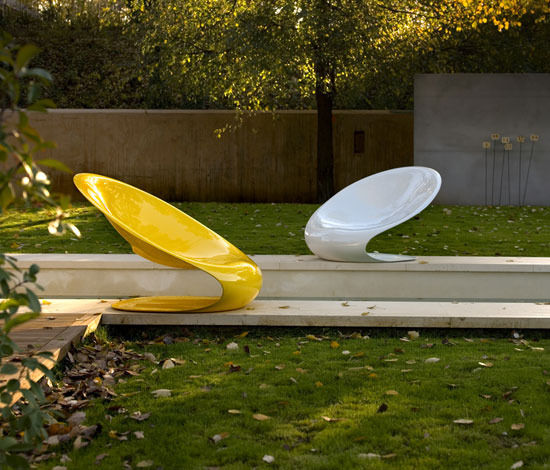 We're all hoping for a sizzling barbeque season, but if the sun fails to peep through the clouds, a colourful garden is inviting even on a drab day.
We're all hoping for a sizzling barbeque season, but if the sun fails to peep through the clouds, a colourful garden is inviting even on a drab day. And there's no need for green fingers: introducing colour with furniture, paint and accessories will bring your outdoor space to life.
Colourful Furniture
Use bright furniture for flashes of colour, leading the eye around the garden. Different furniture types help to zone your outside space: a languorous hammock strung between trees, a colourful bench in a quiet corner, or a bistro-style table and chairs perched on a patio.
Exterior | Interior offers by far the best choice of high-style garden furniture, including modular seating systems with colourful cushions, sculptural lounge chairs in weatherproof polymers, and beanbag-style chaises for lazy afternoons. The Ami collection is fabulously tactile with bold weaves and upholsteries in innovative materials, designed expressly for exterior use.
The Worm that Turned stocks a great selection of Fermob's metal garden furniture, a timeless choice from France, available in 24 attractive shades. Comprising chairs, tables, swing seats and benches, each collection has its own style identity and each piece its own purpose. Mix and match the colours or use different styles in different areas of the garden. In powder-coated steel with UV and rust protection, Fermob furniture is built to last.
If you're looking for a statement piece, the Wave hammock by Royal Botania at Encompass is spectacular. With a built-in sun canopy, it rotates 360° appearing to float from one fixed point. Designed for year-round exterior use, its polished steel frame and turquoise awning make a stunning architectural feature.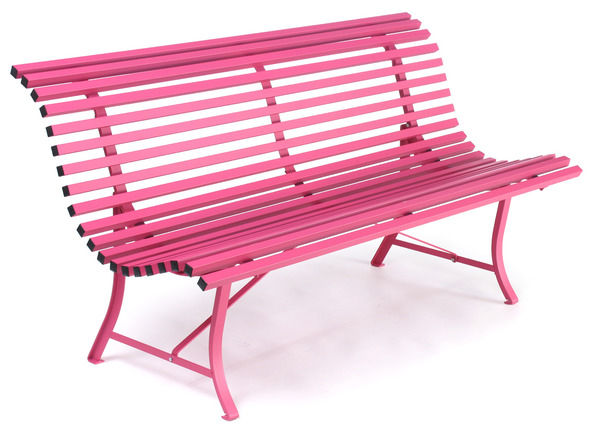 Colourful Fences and Walls
Painting a tired fence or wall is a simple way to add impact to your garden with colour. Cuprinol's Garden Shades and Heritage Shades are suitable for all garden wood, including furniture as well as fences, arbours and decking. Formulated to complement the natural colours in the garden, the range includes vivid brights (Forget Me Not), moody hues (Lavender) and subtle tones (Willow) for the perfect backdrop.
For garden walls, Sto offers a premier range of extremely hardwearing paints, colourfast in all weather conditions. Preventing water from gripping to the surface, StoLotusan Color is self-cleaning; the dirt simply washes off in the rain, keeping the surface looking good for longer. With up to 800 shades to choose from, find the perfect colour match with your planting scheme or create a stand out feature wall with year-round impact.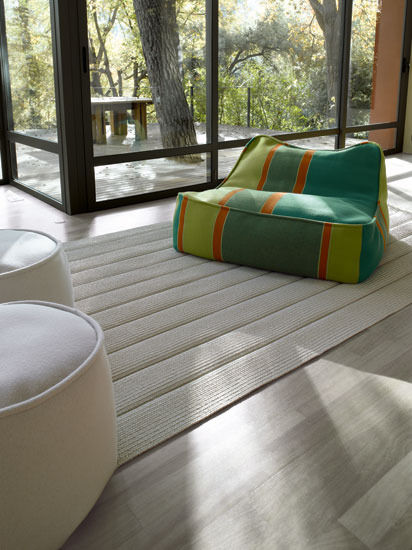 Colourful Accessories
Vibrant tableware, parasols and planters bring personality to the garden, adding accents of colour or unifying a theme. Shade sails have a real romance about them, creating enticing spaces. In Garden stocks shade sails in a variety of sizes, shapes and colourways, ideal over dining areas. A colourful oilcloth will instantly lift your outdoor table. Just Wipe has a huge selection while Cath Kidston is great for distinctive prints. And don't forget the birds. Give them a home to be proud of with a colourful and quirky Astoria nesting box.
Hanging lanterns, garden flares and tea-light holders bring drama and colour into the evening. Available at Skandium, Alvar Aalto's Votive tea-light holders in the iconic Aalto shape come in 10 colours, fantastic dotted along a wall. Exterior | Interior offers a great range of colourful planters, including the Vases collection with internal LED lighting. A beautiful chrome fire-pit from Encompass will reflect the colours, and reward your efforts.
So all you need to do now is sit back and relax, crack open a beer and keep your fingers crossed for some all-important sun.