Living with Pattern
Whether you go for bold prints or intricate detailing, playing with pattern adds instant vitality to a decorative scheme.
Pattern is a great way to animate space and add interest to your home. Whether you go for bold prints or intricate detailing, playing with pattern adds instant vitality to a decorative scheme. And there are plenty out there to suit your style. Stir the senses with variations in scale and combinations of different patterns and textures.
Wallpaper
Patterned wallpaper brings drama to a dull room. Make an architectural statement with graphic geometric prints, or go for timeless elegance with traditional florals. Generally speaking, the smaller the wallpaper motif, the larger the room will appear. Vertical stripes will give the impression of higher ceilings, and if you have a narrow room think about hanging striped wallpaper horizontally to add width.
Large-scale pattern can work on all four walls of a room, but choosing a subtle colour palette will stop it from becoming oppressive. Similarly, intricate prints can look over-fussy if used unremittingly. Creating feature walls, hanging wallpaper in panels or using it as an accent in alcoves are often better options, broadening your scope for the scheme as a whole and allowing for greater flexibility.
Picking out the colours in the wallpaper and choosing shades from the same colour palette for soft furnishings, upholsteries and paint will unify your design. Designers Guild is particularly good on this, with complementary families of wallpapers, fabrics and even paint colours, enabling a mix and match approach to pattern, texture and tone. Zoffany and Harlequin also have fabulous ranges of coordinating wallpapers and fabrics. Colefax and Fowler is great for timeless prints, while Cole and Son have some fantastic tartans designed by Vivienne Westwood.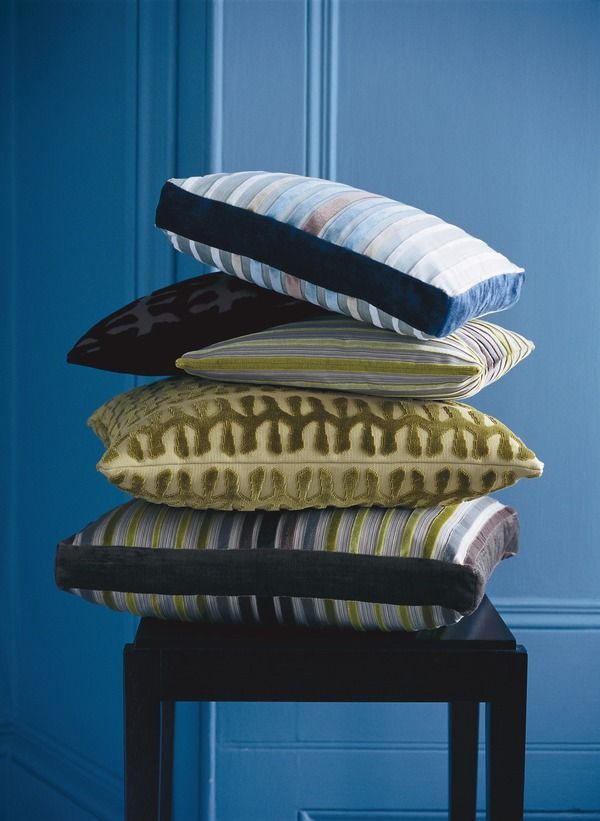 Flooring
Whether you choose wood, tiles or carpet, patterned flooring can transform a room. As with wallpapers, large-scale patterns generally look better on larger floors. A smaller scale pattern with a frequent repeat will look better in a smaller room. Again, pick out colours from the flooring to use elsewhere in your scheme. And if you're going for a full-on floor pattern, let it speak for itself with plain and simple furnishings.
Parquet woodblock patterns range from the simple herringbone to the most intricate of geometric mosaics. Create a subtle pattern with parquet flooring in one type of wood or go for high drama with contrasting timbers. Weldon create beautifully crafted, bespoke parquet and marquetry floors, and Ardeco are parquet specialists with a great range of designs.
Stunning effects can be achieved with floor tiles, and the possibilities are limitless. Villa Lagoon [http://www.villalagoontile.com] has a fabulous range of floor designs with cement and ceramic tiles in all manner of patterns and colours. De Ferranti is unsurpassed for choice, with a vast product library spanning ceramic, encaustic and glass tiles, to leather, metal and bone. Tiled Perfection specialise in traditional Victorian and Edwardian geometric designs, and Fired Earth recently launched a range of encaustic tile patterns inspired by the 1951 Festival of Britain.
Patterned carpets are no longer the preserve of seafront hotels or granny's front room. Crucial Trading has a stylish range of sophisticated stripes and grids in wool, and if you don't want to go for full-colour, try a textured weave in seagrass, jute, or coir. For the commitment-phobic, rugs are a great alternative to permanent patterned flooring and can bring a room to life. The Rug Company and Christopher Farr are both outstanding on quality and design.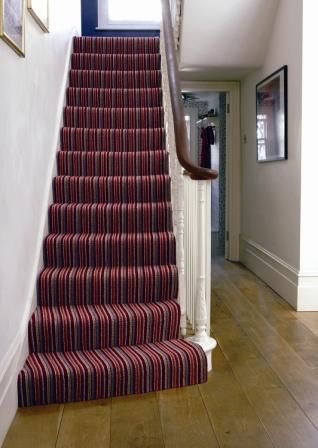 Soft Furnishings
There's plenty of scope to experiment with pattern in your choice of soft furnishings. Layering different patterns, such as stripes and florals, works well if you stick to the same colour palette to bring the look together. Play around with variations in scale and texture to add a sense of movement and depth. Again, Designers Guild is fantastic on complementary, but not 'matchy matchy', soft furnishings and will upholster any of its stunning sofas to your specifications. A couple of cushions or a lampshade in the same pattern as your curtains, blinds or wallpaper will to draw together a decorative scheme without looking over-done. Go for sofas and armchairs in block colours if you're using a lot of pattern elsewhere.
Have fun with pattern and bring your home to life. Go with your instincts and create an interior with personality and style.