Living with Colour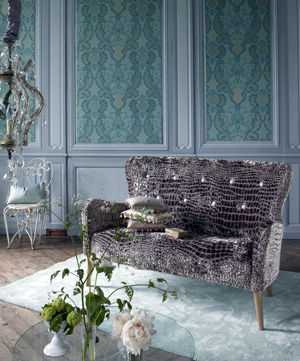 Lift your scheme as well as your spirits by experimenting with colour in the home. An injection of colour can transform a room's atmosphere.
Lift your scheme as well as your spirits by experimenting with colour in the home. An injection of colour can transform a room's atmosphere as well as your mood. Take advantage of colour cards, tester pots, fabric and wallpaper swatches, to create your perfect palette. Take your time but go with your instincts: if you fall in love with a colourful cushion or carpet, use it as inspiration for the rest of your scheme. Create a haven of subtle hues or make a statement with bold brights.
Living with Bold Colour
Consider how far you want to go to make bold colour work for you. Using it in small doses - on one wall, a statement sofa or for selected accessories - is a great way to create zingy accents, attracting the eye and lifting your scheme. If you choose to go for full colour on all four walls, make sure to use tester pots in the corners of your room to judge how the colour will look in light and shade. Choosing sofas and armchairs in subtler tones, with bold cushions or accessories in the wall colour, will draw your scheme together.
For a really dramatic and moody look, dark colours for both walls and furnishings can be fabulous. To avoid a severe finish, go for sumptuous fabrics such as silks and velvets. Combining bold and supposedly clashing colours can really work. Forget the old wives tales and create a striking look by combining colour opposites. Sto and Dulux have great tools for choosing colours with confidence. Designers Guild is fantastic for inspiration on contrasting fabric colours and wallcoverings. Sofas and armchairs in different block colours, or bold walls contrasted with accessories in a different accent colour, make for a stylish and contemporary look.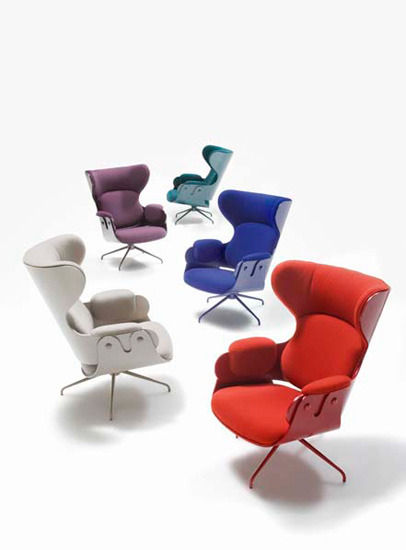 Living with Pastels
Pastel colours are no longer the saccharine shades of childhood. They've moved out of the nursery and away from the girly pinks and baby blues of past. Dove greys, chalky greens, duck egg blues and dusky pinks are the subtler, muted hues of now. Farrow and Ball and Fired Earth offer a great choice of sophisticated pastel paint colours. Try Rose Mallow at Fired Earth or Pale Powder at Farrow and Ball.
To make sure your room doesn't look washed out, go for good-quality highly pigmented paint with a chalky texture. The Little Greene Paint Company's Acrylic Matt Emulsion is perfect. For wood and metalwork choose a complementary off-white colour to bring out the walls, or go two shades lighter or darker to create depth. Paint colours at Farrow and Ball and Little Greene are linked to recommendations for complementary neutrals.
To choose the right shade for your room, always use tester pots, again in the corners so as to judge the colour in light and shade. Paint colours can look hugely different on the wall to how they look on a colour card (or on your computer screen). It's also a good idea to see how the colour changes from day to evening.
Combine the new pastels to create a beautifully relaxed space. Colour cards and fabric samples will help you to draw together a complementary palette.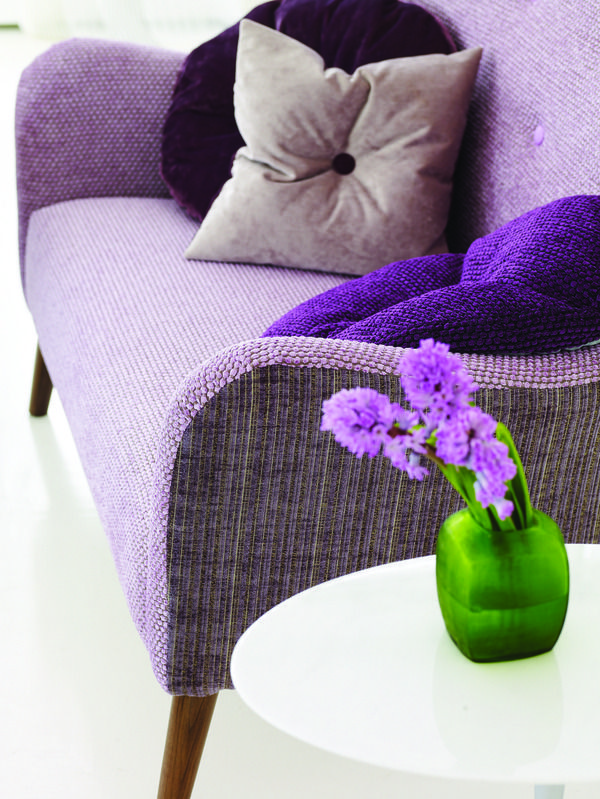 Tones
On the natural spectrum of the colour wheel, tones work outwards from the centre, light to dark. Using different tones from the same colour segment or colour card will give depth to a room. Adjacent colours on the wheel are complementary, creating a subtle scheme, while those opposite one another make a dramatic contrast.
If you're going for one colour across a whole room, varying the tones will add interest, preventing it from looking flat or becoming overwhelming. For example, taking a dark sofa as your base, layer cushions and throws in varying tones of the same colour, using a lighter shade for the walls and the rich shade of the sofa for other accessories.
If you take the time to choose, there's no need to feel daunted. Have fun putting together your palette and live life in colour.