Trend Watch: Nautical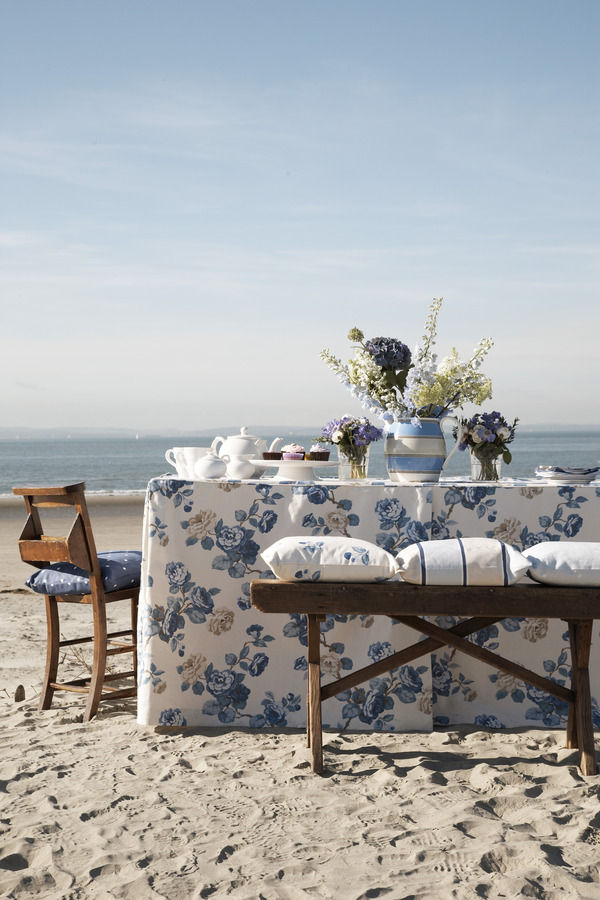 With sailor stripes and maritime motifs still riding high on the fashion waves, interior designers have dropped anchor and climbed aboard.
With sailor stripes and maritime motifs still riding high on the fashion waves, interior designers have dropped anchor and climbed aboard. Buoyed up by catwalk fashion, the world of interiors is awash with seafaring style this spring. Interior design is no galley slave, but when a fashion trend is this strong, for this long, it's bound to influence the way we decorate as well as the way we dress.
Indigo blue is the mainstay of the nautical trend in interiors, with ticking stripes and maritime details paired with anything from washed-out florals to high-impact pattern. Go for a classic naval look with indigo, white, and gold, or channel the laidback calm of the seaside with muted stripes and vintage-inspired florals. From ocean-going glamour to pared down chic there's a nautical niche to suit your style. And with everything from furniture and fabrics, to tableware and accessories following the trend, it's easy to dress your home in the maritime mode.
For a laidback look, the first port of call has to be Ian Mankin. Renowned for relaxed stripes in cotton, linen and now oilcloth, Mankin fabrics are accompanied by a fabulous range of soft furnishings and kitchen accessories. The Union Jack cushions are sure to ward off pirates on the high seas. For bed linen, try the Newquay Collection at Jigsaw, available in a subtle dusty pink or smoke and white stripe. Elanbach [http://www.elanbach.com] is fantastic for wallpapers and upholsteries expressly designed to be mixed and matched. Try the Vintage Floral, Seaside, and Spa collections for shipshape stripes and cottage-garden blooms.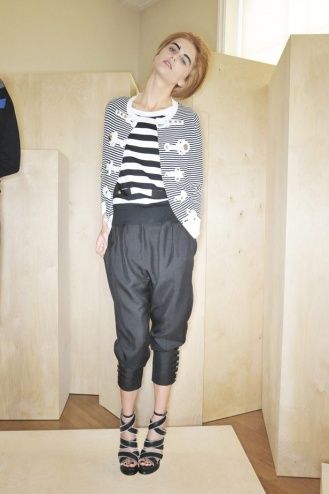 If you're more ocean-liner than sailing regatta, dive into Le Grand Hotel collection at Ralph Lauren Home. With classical furniture, fabrics and accessories in a refined maritime palette of navy, white, cream and gold, Le Grand Hotel is seafaring at its most sophisticated. If the Cannes Gueridon Table doesn't inspire a fluttering heart and a 'Hello sailor', I'm sunk. But if you're looking for something a little more rustic, try La Plage, Le Grand Hotel's bohemian sister. In a palette of inky indigos and faded blues, vintage reds and chalky neutrals, this collection is barefoot in the sand rather than cocktails with the captain.
OKA is channelling the nautical trend through a global lens, with stripes sharing a platform with Persian, Indian and Oriental-inspired prints. Complete with carrying handles, OKA's Chinese Wooden Trunks are finished in a range of maritime colours and lined with Chinese patterned paper. Perfect for the intrepid traveller. But don't set off just yet because they're available to view on Furnish. Pair with the paisley Chain Stitch rug in blue and cream, continuing the ocean-going theme and maritime palette with Ambala and Cimkent cushion covers.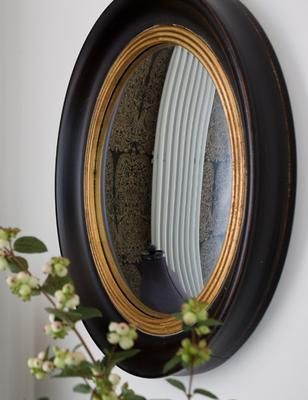 There are plenty of nautical-inspired pieces elsewhere on Furnish, whichever style floats your boat. Eat at the captain's table with Sophie Conran's tactile Portmerion dinnerware, or rule the waves with Royal Stafford's Cool Britannia range, both at Heal's. Add a splash of bold colour with the Neo Occasional Chair at Lockwood Design, upholstered in a fabulous fisherman's yellow. And relax in ocean-going style with the Baroque Wing Chair in black mahogany and cream velvet, from Sweet Pea and Willow, or the Strasbourg Chair at Brissi, upholstered in storm grey.
The nautical trend has a definite feeling of nostalgia to it, but if modern's more your style, check out Thomas Pedersen's stunning Wooden Stingray chair at the Lollipop Shoppe. OKA's tripod Shipper Floor Lamp and Garden Trading's pendant Fishing Light have authentic nautical detailing and are perfect for stormy seas. Or summon the romance of Venus with the Shell Candle wall sconces at Rockett St George. Finally, make sure you're fit to go ashore with Graham & Green's fantastic black and gilt Porthole wall mirrors. 'Land Ahoy!'