Arched Window Mirror from Graham & Green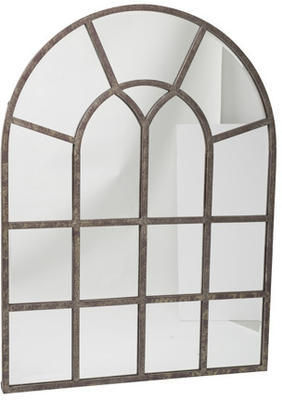 Get some light on the scene with this Arched Window Mirror from Graham & Green, £166.
This fantastic Arched Window Mirror can be used inside to give the illusion of looking into another room, or outside to give the impression of a bigger garden. It's a bit Alice in Wonderland, which is why I like it so much. And I've always wanted to live in a house with arched windows.
Fabulous in a hallway or above a fireplace it looks wonderful propped against the wall, reflecting light back into the room. And outside in the garden it'll create a lovely courtyard feel. It's got the look of architectural salvage about it, but with a metal frame and wood effect finish, it won't degrade outside.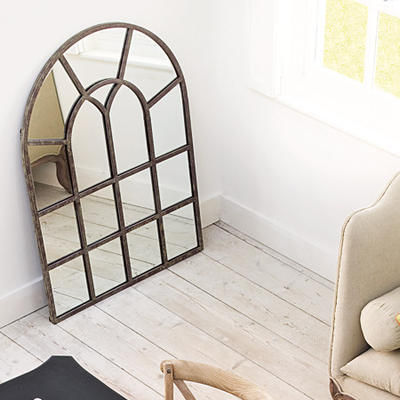 Standing at over a metre tall and almost a metre wide, you get a lot of mirror for your money. The same thing from a reclamation yard would be more or less double the price.