How to create... a glamorous bedroom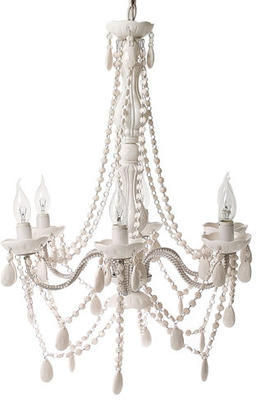 Many of us aspire to have a more glamorous boudoir that exudes style and comfort. We advise how you can use different elements to pull it together.
The first step is to start experimenting with colours, for example, pastel colours create a natural and calming feel in a bedroom. However, you should not be afraid to be more adventurous with colour, particularly when choosing your furniture and accessories, to make a bold statement.
Wallpaper can be the perfect backdrop to portray the romantic mood in a bedroom. True Blue wallpaper from BODIE and FOU is a perfect example of how your walls can ignite some passion and excitement into your bedroom. The high quality gold pigment gives a shimmery effect and a warm feel, which works well with earthy tones and with a few candles lit will create a romantic mood. If you want to create a feature wall in a bedroom, this works particularly well behind the bed as it draws your attention, and it allows you to set the theme of you room. Floral patterns are a great way to add a feminine touch to a room, or an intricate design like Sparrow wallpaper from 95% Danish adds detail and pattern to your decor.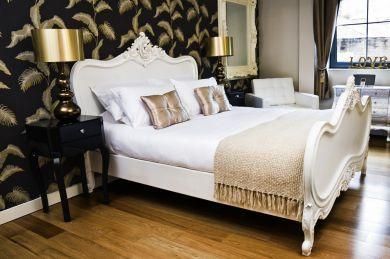 French-style, mirrored or ornate bedroom furniture is essential for a glamorous look. From bedside tables to wardrobes, you can choose to go big and bold or small and elegant, but either way you cannot fail to make your room more enchanting. Your bed will essentially be the focal point of your room, and so choosing one that has beautiful detailing such as the French provincial style Chateau carved bed from Lover's Lounge, will instantly give your boudoir a glamorous look. Accompany your bed with the hand painted Verona Silver Leaf bedside table from Sweet Pea and Willow, or a dressing table, to give you storage but in a way that does not look cluttered, and keeps the theme of glamour running through your room. For a sense of glamour, soft textures such as suede, silk or faux fur, or velvet are always a great way to make your room feel luxurious. Add a sumptuous and cosy feel to your bedroom with the Velvet quilt in Mulberry from Lombok, which would be the ideal feature to bring out pastel colours in your wallpaper. What better way to add glamour to you room than with sequins which can be on throws, bedspreads or cushions, like the small silver sequin cushion from Rockett St George. I love this cushion because it combines fun and style, and ties together the theme of luxury and comfort.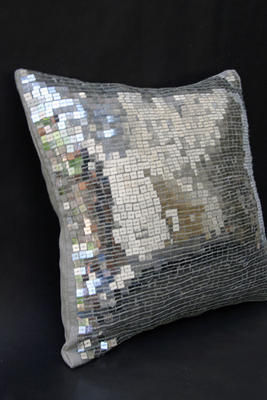 Finally, the key to a glamorous bedroom is mood lighting; to create a romantic setting choose a chandelier like Mimi Mimi Chandelier from The French Bedroom Company, which is ideal for smaller rooms. Ceiling lights can be hung over the bed and to illuminate all the best features in your room. Subtle lighting can create a romantic mood, and also give a dramatic feel of grandeur and elegance. Or if you'd prefer a free standing light to brighten up a corner, then why not choose something unique like the Miro Floor lamp from Tom Faulkner, with its hand finished silver leaf pattern.