How to create... a cool kids bedroom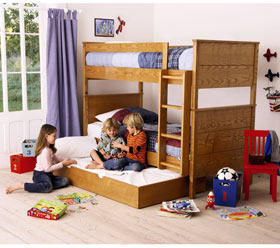 When decorating a kid's room you can really be as imaginative as you want, and have some fun with the great choice of products available from Furnish.
Any parent will know just how difficult it can be to create a bedroom for their kids that will keep them happy and help them learn, whilst also maintaining that 'cool' status for when they have friends round.
Wallpaper is a feature that will determine the overall mood of a room, and if you want to go for something decorative and colourful, then Butterflies wallpaper from Lover's Lounge is a great choice for either a playful feature wall or to cover all four walls. Another imaginative way of decorating your children's bedroom is with wall stickers; these offer the perfect alternative to wallpaper and can liven up a bland wall. I love that these can be both easily applied and simply removed if you or your child decide that you want a change. For example, Animal tower wall stickers from Lover's lounge are perfect for toddlers to measure their height as they grow.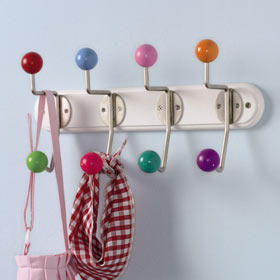 Storage is essentially one of the most important parts of a children's bedroom; ultimately you will want to achieve a tidy room with accessible storage. The multi-purpose play table with trundle drawers from Great Little Trading Company is any parents' dream because not only does it serve a practical solution with drawers for storing all your kid's toys in, but it also provides a play table with different activities to choose from so your child won't get bored. No longer will your child be afraid of the dark with Plug in Night Lights from Great Little Trading Company; these are a safe and simple way of ensuring a good night's sleep all round. Any cool kid's bedroom would also not be complete without a ceiling light, such as Twit Twoo from Hunkydory Home, which has a colourful print and gorgeous owl design.
If you have children sharing the same room but want to create space then bunk beds are a good solution, they give you more space and kids love them. The Tilly and George bunk bed from Great Little Trading Company is ideal for a cool kid's bedroom because it has a modern design made from traditional wood providing a sturdy sleeping place. Themed bunk beds are also a very popular choice. For furnishing a children's room but still keeping it fun, the Magis Plastic Puppy from Utility is a great seat to keep in their bedroom. You may want to have a couple of these in different colours so that their friends can join in too.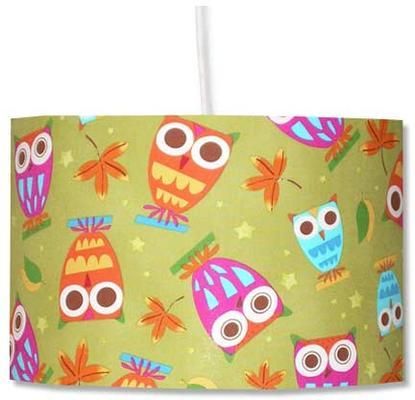 Children's accessories are often the most imaginative and creative part of a room, and are the best way to encourage your child to learn but enjoy it at the same time. The magnetic Blackboard clock from Great Little Trading Company allows you to write in your own numbers, timings or reminders, and this way kids can become more independent in remembering what activities they are doing and when. When starting school kids will need to be organised and so functional accessories like the Rainbow Coat Rack from Great Little Trading Company will help them keep their coat and bags tidy.
In a sense, the greatest freedom you have with decorating and furnishing a cool kid's bedroom is that there are no strict rules, although fun and practicality should merge to give the room the best potential for your child to enjoy playing as much as learning.