Trend watch: Polka Dots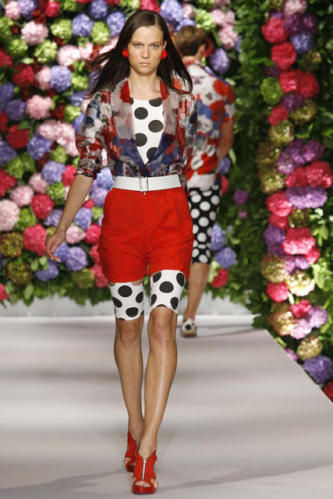 Go dotty with design and use polka dots to add a touch of fun to your interior.
When it comes to looking our best, we want to be spot on with the latest fashion trends. That's right; polka dots took the spotlight on the catwalks, bringing with them a retro and playful feel. As ever, interior design isn't far behind, and it has been influenced greatly by this classic, bold print.
In a fresh new approach, designers have rejuvenated the conventional dots by combining them with floral prints. Floral cushions from Cabbages and Roses in monochrome offer the perfect accompaniment to the Blue and Brown dot cushion from Hunkydory Home. They will create a flamboyant contrast, and prove that dots work well on fabrics to bring texture and a vibrant, summery feel to a room.
Another great example of how polka dots and floral designs can work well together is with the Poppy Liberty Fabric Cushion Liberty from Liberty and the Deckchair Spot cushion from Hunkydory Home. With their pretty pink colours, they stand apart as two dramatically vibrant cushions; these would work perfectly in a kitchen, living room or dining area to give a feminine and homely touch.
If you prefer the traditional polka dot style, why not opt for black and white polka dots for a classic Minnie-mouse inspired look. The Marimekko mug from Lollipop Shoppe is part of a new line of Marimekko tableware and pays homage to the polka dot style in its own unique way. Using these would be a great way to invite attention to your table. Also, monochrome dots give you the opportunity to use colour in other aspects of your room.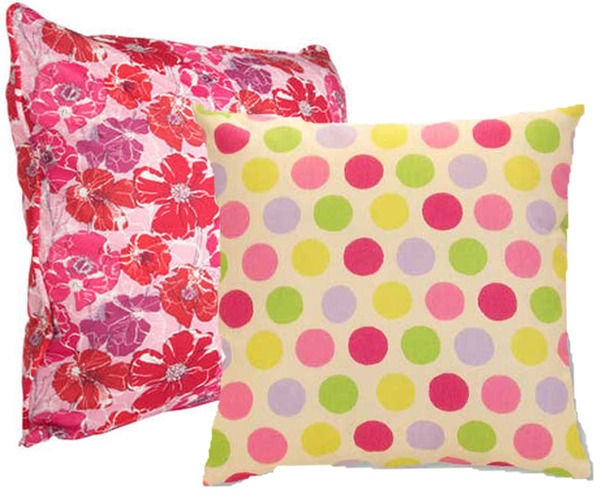 Oliver Bonas has a quaint collection of gifts for the home that are available to view on Furnish. The porcelain china pale blue Tea bag tidy is an example of how pastel colours work well with polka dots. Using calm, subtle shades gives a contrast to the bold dots and creates a modern feel to your interior. The Retro milk pan in pink and white (also available in red and white) is an exciting and playful accessory for your kitchen.
We know that the best things in life are better enjoyed in moderation, and this is certainly the case with polka dots. However, Walldots wallpaper from Sheerhome takes its inspiration from polka dot design by repeating a bubble-like pattern on your walls. It provides an interesting backdrop to any room and is a slightly more detailed take on a traditional polka dot design.
The Turquoise and silver Retro circles wallpaper from Oliver Bonas are stylishly vibrant. This wallpaper will provide a refreshing balance to an interior that has harsh modern lines with its aesthetically pleasing motif.
Red and white polka dots are definitely a must for this trend; this combination gives a feminine and flirty feel. Try this out in your home with the sand-filled Heart doorstop from Lover's Lounge which has a cute carry handle, and serves as a handy yet chic accessory for your home.
Also, your household chores will never be boring again if you wear the Polka dot apron in red from Hunkydory Home; who knew aprons could be so flirtatious and fun?
If you want to bring a splash of colour to a room then Dot stools from Lollipop Shoppe are just the thing for you. Their charm and contemporary style allows you to introduce the polka dot style into your interior in a functional and tantalising new way. Also, have some fun with this wall clock from Sonodesign, which is suitably named The clock I can't see. As the name suggests, you may have to look closely to see the numbers, but there's no doubt it will have you feeling fantastically dotty in no time at all. Whatever your taste, Furnish have found designs that are top of the spots, so you can choose anything from tableware, cushions, accessories, and wallpaper.