How to create... A Spa Bathroom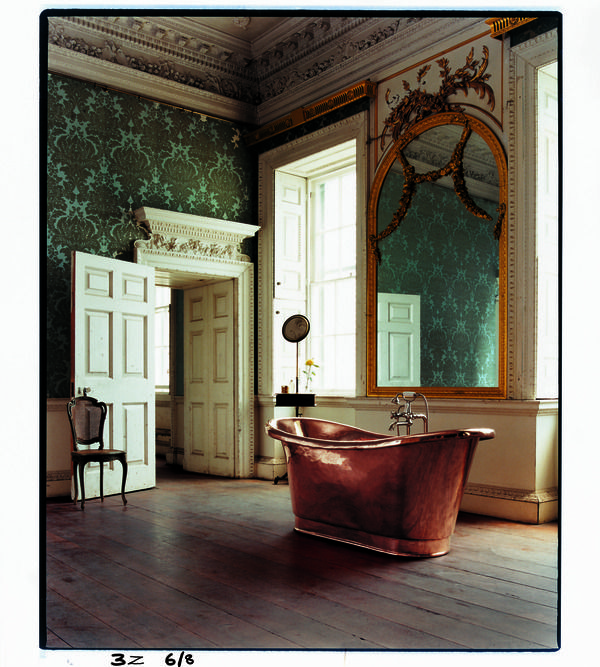 A Spa-inspired bathroom is the perfect retreat after a busy day, a haven of tranquillity. Shut the door and feel the stresses of the day drift away.
A Spa-inspired bathroom is the perfect retreat after a busy day, a restorative haven of tranquillity and calm. Shut the door, sink into a luxurious roll top bath and feel the stresses of the day drift away. Stand under an invigorating shower and emerge refreshed, with soft towels warming on a heated rail. A daily source of pleasure creating a sense of wellbeing, a luxurious bathroom is a worthwhile indulgence.
Bathroom Furniture
Nothing says luxury more than a glorious freestanding bathtub. A grand centrepiece for the bathroom, a freestanding tub offers total relaxation and indulgence. The Water Monopoly, Chadder & Co. and Drummonds all have fabulous ranges, including double-ended slipper baths, copper, stone, and traditional cast iron roll tops. If space is an issue, take a look at The Albion Bath Company's diminutive 'Tubby Tub', a generously deep, capacious roll top bath only 4ft in length. Bathrooms International has an extensive range of space saving inset baths as well as invigorating whirlpool systems.
When it comes to blissful showers, Hansgrohe has mastered the art. Experience the restorative power of the Raindance overhead showers, with air infusers for a voluminous spray of water, and spray modes ranging from massage jets to the gentle patter of soft rain. And at nearly a metre square, with three different spray zones, the Shower Heaven ceiling plate indulges the senses with a totally luxurious drenching. For something a little more traditional try the fabulous freestanding Spittle shower at Drummonds or the Needleshower at Water Monopoly.
For beautiful basins and vanity units Chadder & Co., Drummonds and Water Monopoly specialise in elegant classic designs. A vanity unit with a double sink will give your bathroom an opulent feel. The Deco double basin at Water Monopoly and the Double Marble vanity suite at Drummonds are both stunning. If you're going for a contemporary look, West One Bathrooms and Bathrooms International have a great choice of styles and materials, including stone, glass and metal.
Storage is important if you want your bathroom to be a tranquil and relaxing space. Fired Earth, CP Hart and West One Bathrooms all have great bathroom storage ranges. Bard & Brazier specialise in towel rails of excellent quality in modern and traditional designs. A heated towel rail is a luxurious treat, perfect after a long soak in the bath.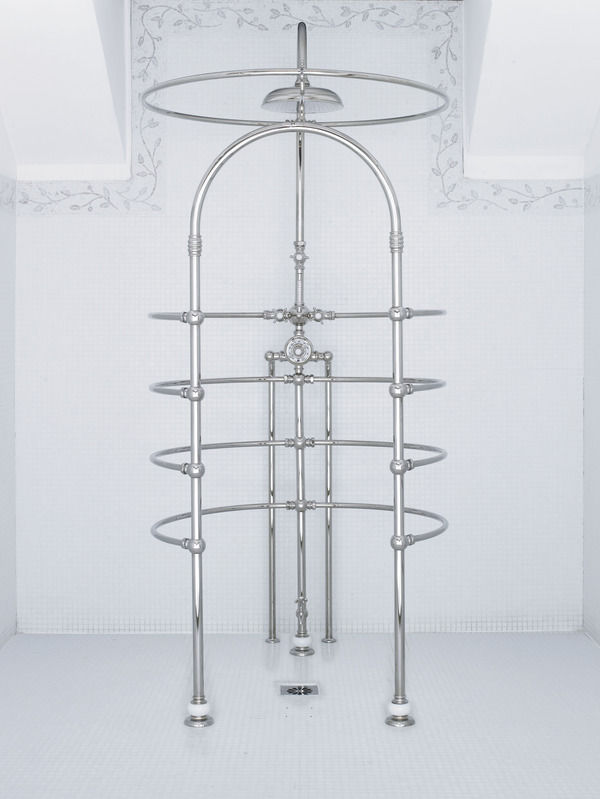 Decoration
As well as creating a peaceful environment, neutral colours and soft shades will make the most of the available light from smaller bathroom windows. White tiles with black accents look particularly striking and marry well with traditional baths and basins. If you don't want to tile the whole room, tiling halfway up the walls, creating a tiled splashback for the sink, and tiling up to the ceiling around the bath if you have an overhead shower, will protect the walls in areas most likely to get wet.
For ceilings and un-tiled areas choose paint designated for use in bathrooms, such as Farrow & Ball's Modern Emulsion or Dulux Bathroom+. Wallpaper with a washable or vinyl finish is also suitable for use in bathrooms. Zoffany has a good range of vinyl wallpapers, which are more resistant to moisture. Putting wallpaper behind a glass or Perspex screen will provide extra protection.
Engineered wood, rubber, or tiles are all great options for flooring. Rubber floor tiles and sheets come in a huge range of colours and are suited to contemporary decorative schemes. Engineered wood floorboards won't expand and contract like solid wood and look fabulous with freestanding baths. Tiles offer the widest choice in terms of material, colour and pattern. Fired Earth, De Ferranti and Villa Lagoon all have fantastic ranges.
Lighting is key to creating a beautifully relaxing space. If you go for overhead lighting, choose an enclosed glass shade rather than spotlights, and use a dimmer switch to set the mood. Wall sconces are often more atmospheric. Drummonds has a great selection of elegant bathroom wall lights, with a really decadent feel.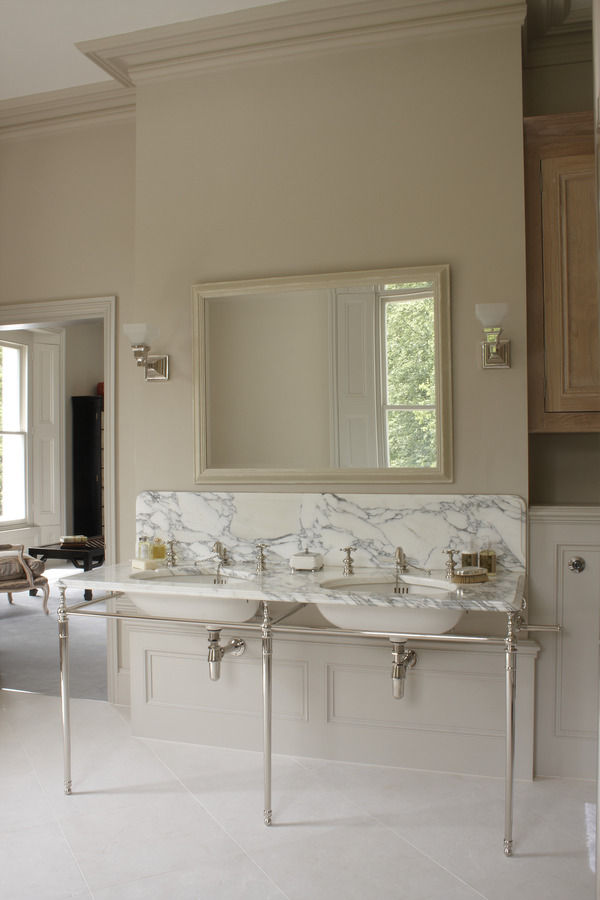 Accessories
Create the perfect ambience for a tranquil retreat with candles, mirrors and softer than soft towels. Drummonds has a range of luxuriously thick super-soft towels in subtle colours. Water Monopoly has a particularly good range of bathroom accessories including soap dishes, sponge baskets and wall sconces to hold bottles. Rocket St George has a fabulous Shell Candle wall sconce in brass that would look beautiful with a copper bath. Decorative mirrors will reflect the flickering candlelight, creating a lovely relaxing atmosphere. And leafy plants will finish off the bathroom with a natural feeling of tranquillity.