Trend Watch: Oversized interior design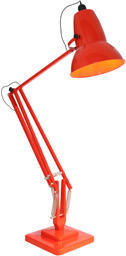 We all know about oversized handbags that make you look thinner, but what about oversized interior design?
The trend for large-scale furniture and accessories is huge for 2010. From headboards to mirrors, and lamps to chairs, interior designers are thinking big and playing with proportion. Home furnishings are entering the surreal, with designers taking an Alice in Wonderland approach to scale.
Anglepoise created an enormous floor-standing version of its iconic desk lamp for the Roald Dahl Museum and Story Centre (remember the Big Friendly Giant?). A second one sold at a charity auction to film director and all-round oddball, Tim Burton, and the Giant Anglepoise has now been put into full-scale production. Serralunga has commissioned some of the world's leading designers to create a range of outsized vases and pots, for interior and exterior use. Standing at two metres tall, the supersized Holly All Vase by Philippe Starck is a sculptural statement as well as seat.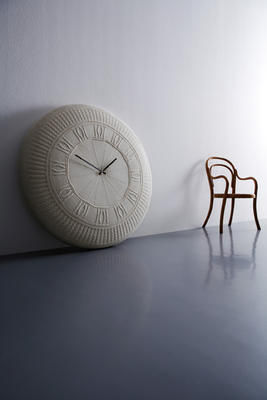 The enchanting appeal of these oversize objects, of escaping the real for the realms of fantasy, is as much to do with the world of hotels as the landscape of fairy-tales. Indulgent oversized furnishings are an established feature of luxurious hotel rooms, spaces synonymous with escapism. But supersized style is coming home, and there are big benefits to going upscale.
With the popularity of open-plan living, an outsized statement piece is a great way to add visual impact if your space lacks a natural focal point. Equally, an oversized mirror in a small room will instantly add depth and maximise on light, creating the illusion of extra space. An expansive armchair creates a welcoming retreat, and an extra-large lamp adds a sense of drama to a room. But the best thing about going large is the playful absurdity of bizarre proportions, introducing a quirky sense of fun to your interior scheme. With big pieces that'll draw the eye it's important to go for a good quality finish. And be selective; avoid a themed 'house of fun' look by choosing accent pieces and a complementary colour scheme.
Brands and boutiques on Furnish are playing with proportion in big way. Follow the White Rabbit into Wonderland with Heal's giant fob watch alarm clock by Newgate Empire. You'll never be late again. Or net two trends at once with an enormous knitted Wall Clock by Diamantini & Domeniconi Gomitolo at Rockett St George. Designed as a room within a room, escape from the everyday into Vitra's Alcove Sofa by Ronan and Erwan Bouroullec at Utility. Get into a spin on the Waltzer Loveseat at Heal's or sink into the Nest Loveseat at the Lollipop Shoppe.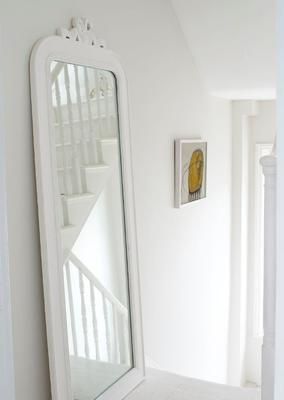 Taking their cue from Anglepoise, you can find outsize floor-standing desk lamps at Graham & Green (the brilliantly named Hercules), Rockett St George and Oliver Bonas. Or go for another supersized classic with the Mega Tolomeo floor lamp at Utility. For overhead lighting check out the industrial Titan pendant from Original BTC and Sofie Refer's Mega Bulb at 95% Danish. Step into a fairy-tale with Brissi's Princesse Mirror or the supersize Soho. Not strictly oversize, a life size Horse Floor Lamp by Moooi from Utility is bound to make a big impression.
Scale up your style and make a supersize statement.