Buyers Guide: Garden Furniture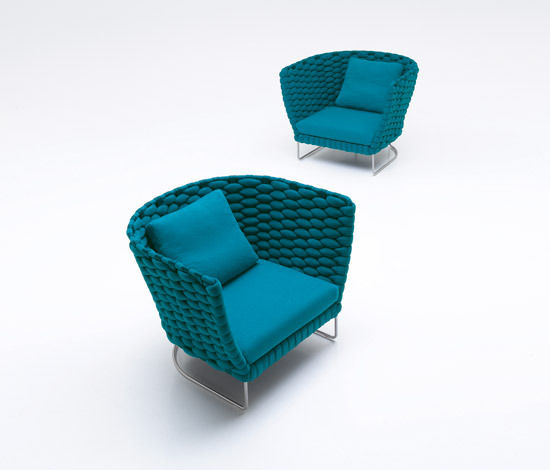 Spruce up your outdoor space with our buyers guide to garden furniture
We've had our first taste of summer and with the Chelsea Flower Show opening its doors last week, our minds have turned to gardens. Clueless about plants and flowers, we've stuck to what we know best and put together a buyers guide to garden furniture to help you make the most of your outdoor space. Spruce up your garden and enjoy the sun in comfort and style.
Wooden Furniture
Wooden furniture is a popular choice, being sympathetic to the surroundings of the garden. A beautiful natural, tactile and warm material, there's something really inviting about wooden furniture. But going for wood doesn't mean you can't get a contemporary high-style look. Encompass has some fabulously sleek wooden furniture, including chairs, tables and benches. Habitat is particularly good on wood this season with some fantastic chairs, tables and loungers. Softwood furniture requires regular sealing or repainting to protect it from the elements and wicker works best in covered areas. Hardwood is more durable but will still require maintenance and should be covered with tarp in the winter months.
Pros: Natural material in keeping with the garden environment; huge variety of styles and timbers
Cons: requires regular resealing, especially softwood; can be bulky and difficult to store
Metal Furniture
Metal furniture is available in traditional or modern styles and makes a lovely contrast with the natural surroundings of your garden. Ensure that whatever you buy has a rust resistant coating. Aluminium is a popular choice because it doesn't rust. Wrought iron has a beautiful traditional look but can be very heavy and difficult to store. The Worm that Turned stocks a great selection of Fermob's metal garden furniture, available in 24 colours from subtle greens to vibrant pinks. Comprising chairs, tables, swing seats and benches, each collection has its own style identity and each piece its own purpose. Mix and match the colours or use different styles in different areas of the garden. In powder-coated steel with UV and rust protection, Fermob furniture is built to last.
Pros: great range of styles and finishes; stain resistant and easily cleaned
Cons: often not as comfortable as wood; prone to scratches and therefore rust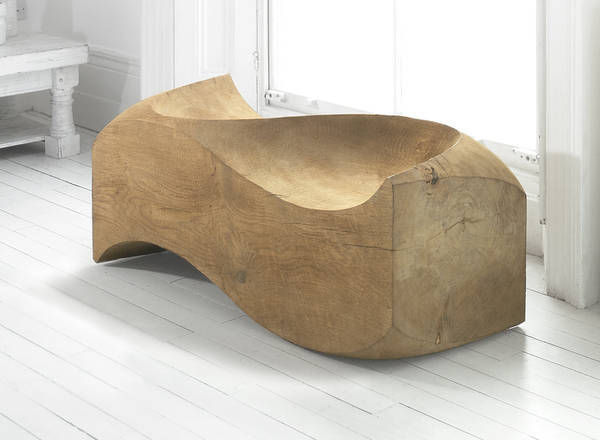 Folding furniture
Folding furniture is particularly good in small gardens and can be stored easily in bad weather. Deckchairs have a lovely nostalgic look to them and there are plenty of folding tables and chairs on the market in both metal and wood. The great thing about folding furniture is its versatility and portability. Heal's folding Flip chairs and loungers are great. Lightweight and comfortable, they've got carrying handles so you can move them around the garden to catch the sun.
Pros: portable and easily stored; great choice of styles and materials
Cons: folding tables tend to be smaller than solid varieties; generally speaking, foldable furniture is not as strong as solid furniture
Synthetic Wicker
Synthetic resin wicker furniture combines the traditional charm of wicker with the durability and weather resistance of modern materials. Unlike wood wicker, the resin variety is designed to withstand the elements and will last for years with almost no upkeep. It's available in all sorts of colours and, because the colour is bonded into the material itself rather than painted on, it won't fade or peel. Exterior | Interior and In Garden have fabulous ranges of synthetic wicker lounge sets and daybeds with comfortable cushions. Synthetic wicker is available in traditional styles as well as the more contemporary modular lounge sets and sofas. Wicker furniture offers the luxury of real comfort outdoors.
Pros: durable and weather resistant; very comfortable
Cons: can be bulky and difficult to store; don't leave the cushions out in the rain!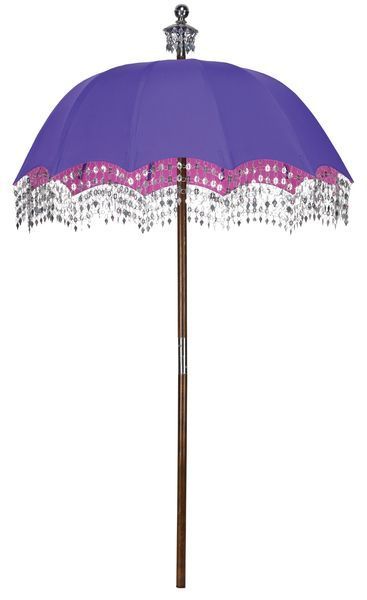 Colourful Furniture
Even if you're not in the least green fingered, colourful furniture will brighten up your garden and create an inviting outdoor space. Plastic, power-coated metal, and synthetic wicker chairs and tables are available in a great selection of colours. The sculptural plastic Disk chair at Exterior | Interior is fabulous. And there are plenty of colourful hammocks and weatherproof beanbags on the market. Cuprinol's Garden Shades and Heritage Shades paints are suitable for all garden wood, including furniture. Or simply add some colourful cushions and seat pads.
Pros: brightens up the garden; available in all sorts of materials and styles
Cons: ensure to go for something fade resistant; wood will need regular repainting
Accessories
Parasols, shade sails and garden lighting will add the finishing touches to your outdoor space. Trolleys and side tables are also great for barbeque parties. Encompass is really good on occasional furniture as has a fabulous range of barbeques and fires. Try Heal's for hanging lanterns and garden flares. In Garden has a great range of parasols and shade sails, including decorative Indian parasols in jewel-like colours with aluminium cutwork fringing. Mirrors are also a lovely feature outside and have a secret garden feel. Try Graham & Green's Arched Window mirror or the Rustic Louvre mirror, complete with shutters, at The Worm that Turned.
Let's hope we're in for a sizzling barbeque season and the sun is here to stay.