Royal College of Art SHOW 2010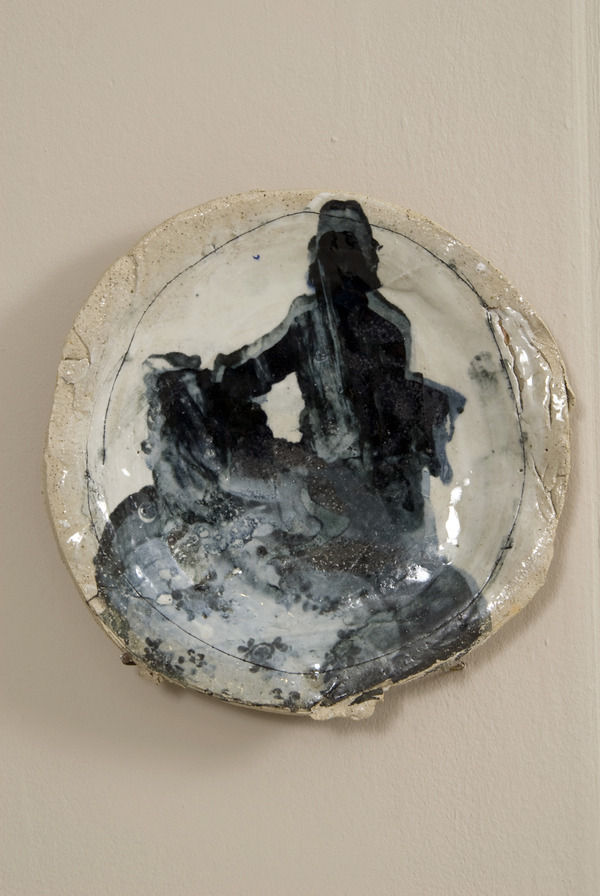 An inspiring sunny afternoon at the RCA graduate SHOW
I managed to sneak out yesterday to visit part one of the Royal College of Art end of year SHOW, including ceramics, metalwork and glass. And I'm mightily glad I made it, because not only did I spy (and not so inconspicuously point out) the subject of my long-held style crush, Sir Paul Smith; but I discovered some fabulously beautiful objects and inspiring makers. The whole afternoon made me want to get my hands on some clay and throw it and thump it about, but having neither the means nor the skill, I went to the pub to cool down and collect myself.
In the ceramics section references to the 18th century abounded, which, being the flamboyant glory years of porcelain production, isn't really surprising but underpinned some innovative and highly original outcomes. Sun Ae Kim's playful monochrome dinner service alludes to 18th century porcelain figurines used as talking points at the dinner table, reworking them into 21st century narratives of seduction and satire. Images manipulated from ceramic pattern books of past centuries are combined with saucy hidden surprises on the underside of plates and bowls. Amy Hughes' gloriously tactile vases hark back to urns produced by the Royal Sèvres Porcelain factory, but allow the clay of which they're made to break free from the constraints of their refined predecessors. The textured body speaks of the hands that shaped it and the unrefined surface richness of the clay itself, a celebration of material qualities and craft that retains the decadence of the original.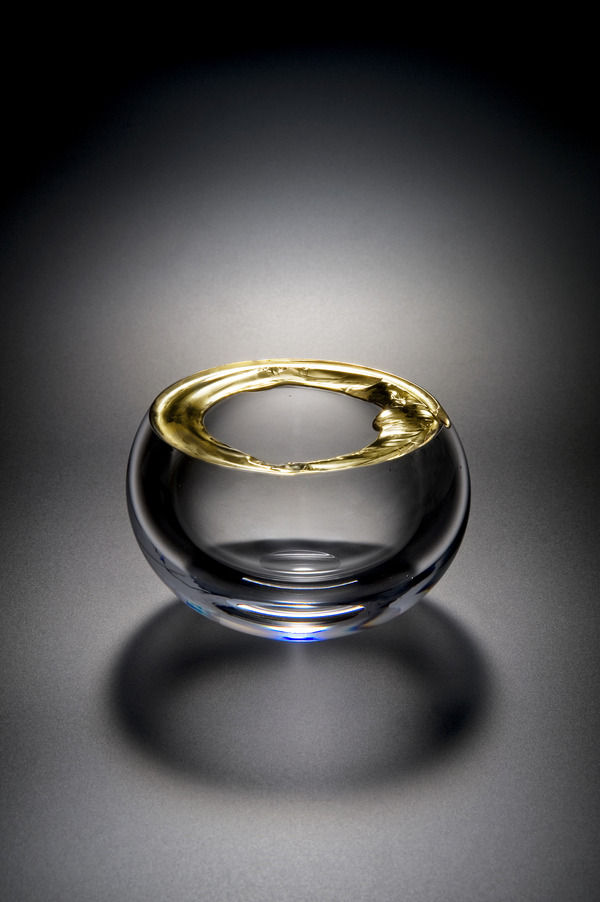 In a similar way, Hanne Mannheimer's beguiling series of plates, 'Memory of a Figurine', combines the roughnesses and unrefined qualities of clay with refined decorative details of silkscreen-printed 18th century figures; detailing which reduces in sharpness as the 'memory' fades. This concept of unfinished and unrefined edges was another trope running though both ceramics and glass. Hanne Enemark's 'Cracked Rim' series of fabulously heavy blown-glass bowls has to be my favourite of the glass students' work. The uneven rims have a deliciously thick coating of gold, which looks like it might begin to drip into the clear glass bowls. In metalwork, I loved Victoria Delany's, Brio-inspired, 'Candlestack'. With a solid-silver top and base, you get a pack of lovely colourful wooden beads in different shapes and sizes that you can slot on in any configuration, creating your own bespoke candleholder.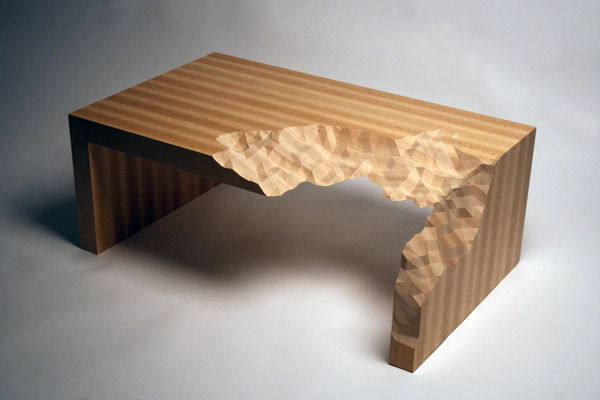 Elsewhere there were some fascinating experiments in digital design. Kathryn Hilton, on hand for a demonstration, uses a digital hammer and three-dimensional wax printing to create moulds for her beautiful multi-faceted, geometric silver bowls. And Zach Eastwood-Bloom's work explores the interaction of the digital and the material worlds with truly stunning results. His wonderfully absurd coffee table in Beech wood, 'Information Ate my Table', describes a process by which the real and the virtual might collide, applying digital, binary information to a tangible, natural material. And my favourite piece of the whole exhibition, Zach's '21st Century Landscape Tryptich' was shown to full effect in yesterday's sunshine, as the shadows on the faceted, highly textural surface changed throughout the afternoon. In white resin, it made a fabulous contrast hung against the geometric grey-black bricks of the courtyard wall.
All in all it was an utterly inspiring afternoon out. I only wish I could have persuaded Sir Paul to join me in the pub...