Our weekly pick of interiors blogs… Jun 19th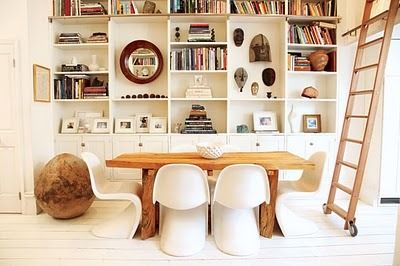 We've been trawling the internet again this week, netting a fine catch of interiors blogs to share with you.
First up, the brilliant, Brilliant Asylum, brought to you from someone, somewhere in Atlanta. That someone is female but, as far as I can tell, writes her well-informed posts anonymously. I really enjoyed this review of a new Barcelona hotel and whistle-stop tour of the architectural delights of the city. While it's interiors focussed, you can find all sorts on here, from art, architecture and design, to books, music and fashion. It's all written about with insider knowledge of the subject but in a really accessible way. Being slightly obsessed with the comings and goings of my own cat, I laughed at this post about hers.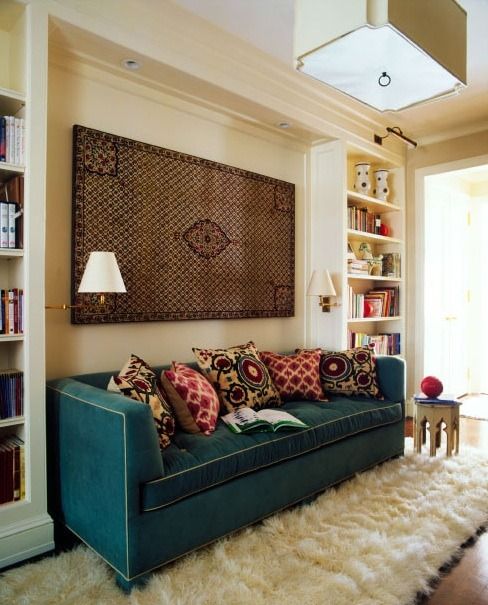 Next up Elements of Style, put together by fashion and interiors stylist Erin Gates. Anyone who gets to meet prince of pots Jonathan Adler must be doing something right. She forgot her camera and had to use a disposable one but you can see the photos here. And here's the write up, with a mini interview in which Adler confesses to idolising Paul Smith. I'm agog. I think I'd die of excitement if I saw them in the same room. Elsewhere, we get updates on Erin's design projects, home styling inspiration, fantastic interiors and great new home furnishings. A bit too much fashion (and specifically Sex & the City stuff) for my liking, but then she is a stylist, and they are nice clothes.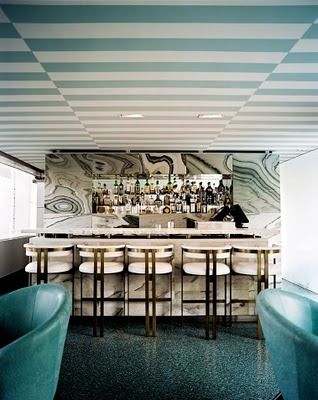 Although there's been a lull in posts from this next blog, MA Belle, it's still worth a look, if only for the totally fabulous photographs of interiors. A New York based blogger, Michelle Adams recently founded a new interiors and lifestyle magazine, Lonny, which is probably the reason behind the lull. And judging from the amazing photos, the new kid on the block looks like a great read. Michelle also runs textile design company Rubie Green, so you can hardly blame her for being a bit slack on the updates. And with all those projects on the go, there's sure to be interesting posts to come.
As always, get in touch if you write your own interiors blog and we'll flag it up next time.