How to….. decorate and be green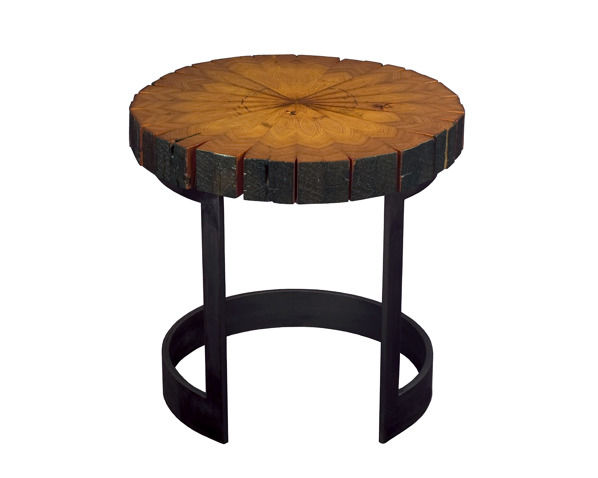 You don't have to like green to be green, so use our tips to create an eco-friendly and stylish home.
Many people have the wrong attitude towards 'going green' because they believe it means changing everything about their lifestyle. It isn't something we think about every day, but the way we decorate and our choice of furniture has an inadvertent impact on our environment. However, small changes such as thinking about how we can reduce our carbon footprint with the furnishings and other household products that we buy can all help towards creating a healthier and happier environment. In fact it has become increasingly easy to find suppliers of eco-designs and sustainable products, ultimately benefiting you and the environment with products that have a longer lifespan and that promote recycling.
Wallpaper
Eco-friendly wallpaper features water based inks; these inks are printed on chlorine-free paper and do not contain harmful VOC's (Volatile Organic Compounds) or solvents. You will find a great selection at ecocentric.co.uk, which offers eco-friendly products made from sustainable, recycled or reused materials of a high quality. For a natural shimmering look in your dining or living area, try the Saplings hand printed wallpaper which is hand screen printed on PEFC paper to promote sustainable management of forests. This type of wallpaper will benefit your home because it contains no toxins, creating a healthy and pleasant environment to live in. To decorate your children's bedroom walls use eco wall prints like this Little Acorns Height chart, which is printed onto 100% recycled card.
Paint
Allow your walls to breathe and absorb variations in humidity promoting a more comfortable and healthy living environment for you. Try the EarthBorn clay paints collection also from ecocentric.co.uk; these come in white or a selection of different colours and shades, and they are perfect for making special effects. EarthBorn paints openly list all their ingredients on their website to give you confidence in what you are buying. At valtti.co.uk there's a wide range of paint that's tested independently at the Finnish indoor air quality institute to ensure there aren't any solvents or other harmful chemicals found in conventional paints. Taika pearl paint can be used on interior walls or furniture for a fancy effect. Using eco-friendly paints in your home will ultimately reduce the risk and damage to your health and the environment.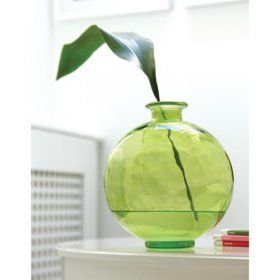 Flooring
We all like to enjoy comfort underfoot, and this doesn't have to be sacrificed for natural flooring. There are plenty of eco-friendly types of flooring to fit your needs, including bamboo, cork, recycled metal and glass tiles, linoleum, stone and sustainable and reclaimed wood.
Choose from a collection of natural fibre flooring which is sourced from around the world at alternativeflooring.com. This is available in a variety of interesting weaves that will create a natural textured feel to any interior. Bamboo is one of the world's most renewable energy resources which make it superb for hard wood flooring. Urbane Living's bamboo flooring is extremely durable and strong as well as stylish, and would look great it any modern interior.
Textiles
To go green with textiles, some of your options include organic cotton, wool and hemp, which can be found on Pickering International or from Hemp Fabric who both specialise in textiles made from sustainable and organic fibres. The benefits of using these organic fabrics in your home are that they can be luxurious and comfortable with long lasting softness. Luma offer luxurious and stylish organic cotton products from bed linen to cushions. I love the Sasha silk bedspread which is hand quilted by the fair trade craft group in pure silk and filled with kapok. The Tesserae tablecloth from The Tea Towel Company is made from 100% organic cotton, with an intricate design inspired by mosaics made from pottery or glass. This is perfect for bringing a fresh look to any kitchen or dining table.
Accessories
The beautifully handmade Mokimoe cushions from ecocentric.co.uk are available in pink, yellow and blue. They're hand printed with eco-friendly inks, made in the UK using organic cotton and hemp for the covers, and filled with organic wool balls. They would really bring a flourishing touch to any living area or bedroom. For a perfect collection of eco-friendly decorative accessories that you can sprinkle around your home try the Natural Collection. Bring the lovely smell of fresh flowers into your home with the Recycled glass green ball vase, or create a relaxing ambience in a room with a set of four, tall Fair Trade glass candle holders which look elegant when placed either together or dotted around a room. The set of three colourful Organic bamboo baskets are made from 100% organic bamboo, and can be used for various uses around your home to hold accessories, jewellery and even fruit.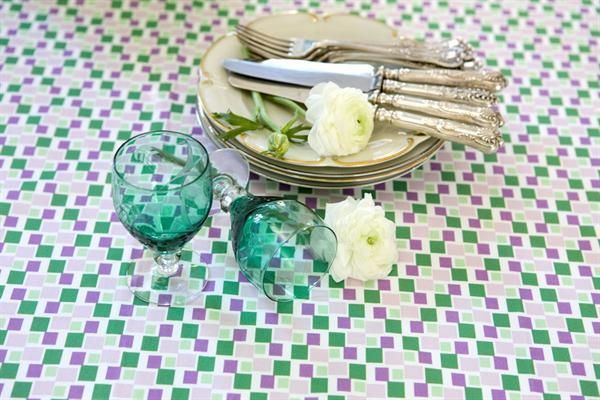 Furniture
Manufacturing and shipping furniture uses a lot of non-renewable resources and a lot of energy. You can reap the benefits from natural and handmade furniture for many years to come so it is definitely worthwhile paying a little extra. Lombok use reclaimed timber for their furniture wherever possible and use wood from approved plantations. The Keraton dark teak bedside table is handmade from reclaimed and sustainably sourced Indonesian teak; it has an alluring appearance that will make it a strong statement piece for your bedroom. The egw occasional table from SMC Furnishings is a unique modern piece which is simple but attractive because it displays the handcrafted natural beauty of the wood. Most furniture pieces from this company use wood that is reclaimed from building timbers or locally sourced trees. It isn't hard to find sustainable furniture in modern and stylish designs, and you may even find a bargain furniture piece in vintage or antique shops, or at a flea market.
With so many gorgeous eco-friendly products on offer to help you furnish your home, how can you resist indulging in the comfort of naturally soft furnishings or beautifully designed accessories? Go green and bring a hint of nature into your home.