Trend Watch: Naturals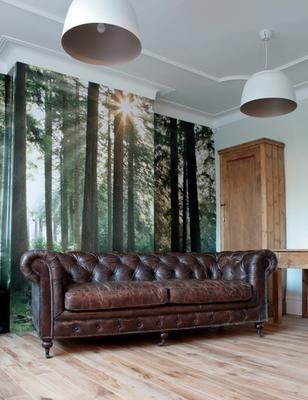 Create a harmonious home with naturals.
With growing enthusiasm, since Modernist tropes of 'bringing the outside in' and 'truth to materials' formed a watershed in thinking about humane design, architects and interior decorators have introduced natural materials to bring warmth, harmony and sensuality into the home. Couple that with current environmental concerns and you have the makings of a major trend.
Central to the vogue for naturals in interior design is a desire to celebrate and elevate the inherent qualities of organic materials. But that doesn't mean you have to sacrifice on style. The natural trend is as much about an appreciation of craftsmanship and the beauty of good design, as it is with getting back in touch with nature. It's through the intervention of design that the inherent beauty of organic materials is expressed and enhanced: a faceted glass bowl that refracts natural light, a sisal carpet with a textured weave, or a wooden table polished to bring out the grain.
The key to creating a harmonious environment is engaging the senses; the effects of natural light, the aroma, texture and aesthetics of natural materials all come into play. And while part of this engagement might be to embrace the rawness of organic materials, it's also about enhancing the sensual appeal of those materials through design. The principle of simplicity unites these two approaches, and underpins the greatest attractions of natural materials: quality, practicality and longevity. Enhanced by the patina of age, natural materials not only wear well, but they have timeless human appeal. So although we're talking about a hot trend for 2010, it's sustainable in the long term.
Natural light is your essential tool when creating an organic interior scheme. Window dressings should enable light to filter through, such as linen curtains, bamboo matchstick roller blinds, or wooden slatted Venetian blinds. Accessories should work to enhance and manipulate available light; mirrors and glass will refract light and bounce it around, while anything highly textured dramatises the contrasts of light and shade. The form, tone and texture of natural wall-coverings, flooring, furniture and fabrics, should all play a part in enhancing feelings of light and space. But none of this means that you can't introduce colour into your scheme. Just take a look outside. Nor does it mean that you can't combine naturals with contemporary design and innovative materials. After all, Modernism was as much about the machine made - chrome, steel and concrete - as about the benefits of light and airy homes or the promotion of inherent beauty over applied decoration.

Looking around Furnish, there are plenty of different ways to interpret the naturals trend and suit your individual style. The Teak Chinese Stool and Modular bookcase from Puji recall the lightness and openness of Chinese architecture, whereby paper screens and open-framed wood allowed sunlight to filter through the home. OKA, Lombok and Orchid are also renowned for classic, Asian-inspired, natural furnishings.
Reissued by Vitra, Charles and Ray Eames' solid Walnut Stools are beautifully turned and polished to bring out the rich grain. Another hero of 20th century design, Eero Saarinen's Tulip dining table features an opulent marble top and aluminium base, while the similarly shaped Maiden table from Benchmark is turned from a single piece of solid oak. Drying out as it ages, the Maiden table develops splits and fissures, giving it a unique character. If you're after that beaten-up, weathered look, Rose & Grey has a number of vintage leather sofas and vintage chairs. And the Arthur Chair at Graham & Green features a weathered oak frame with natural linen upholstery.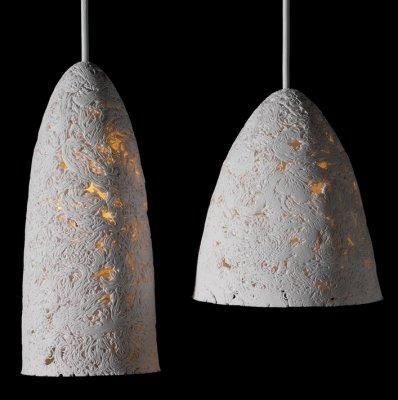 At the Lollipop Shoppe, Tom Rossau's sculptural wood-veneer pendant shades and floor lamps come in a range of curvaceous organic forms and diffuse light beautifully. Orchid's elegant Ripple glass lamp base has a hint of sea-blue and comes with a Hessian textured shade. And for dramatic atmosphere, try the cocoon-shaped Filigrain Sky Drop pendant by Zenza, in lustrous silver-plated brass. Engage the senses further with a striking hide rug from London Cows or Puji's super-shaggy Everest rug, in hand-knotted wool.
There's a naturals style to suit your natural style. So go with your instincts to create a harmonious home.