Interview: Nick Fraser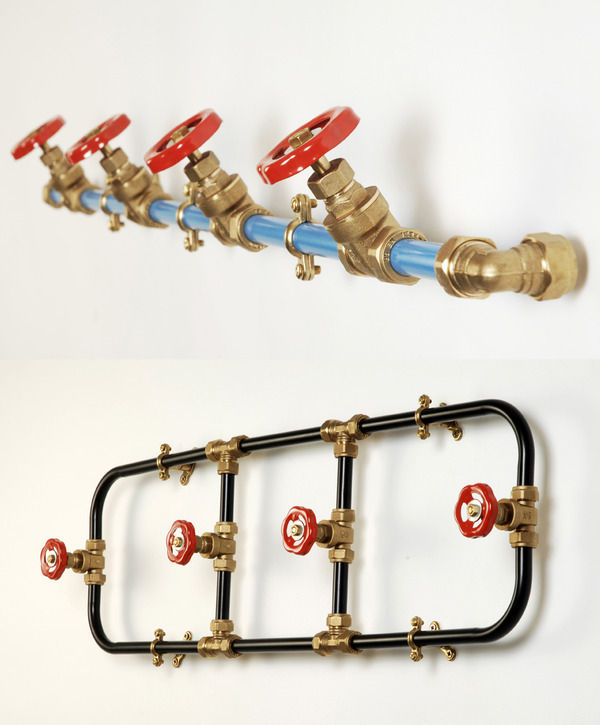 Nick Fraser's been taking the world of interiors by storm with his playful and subversive rethinking of everyday objects.
Since graduating from the University of Plymouth in 2005 with a degree in 3D Design, Nick Fraser's been taking the world of interiors by storm with his playful and subversive rethinking of everyday objects. After an enthusiastic reception exhibiting with Hidden Art at the 2006 Milan Furniture Fair, Nick began manufacturing his designs from a small studio in Dalston. Made in the UK and finished by hand (his own), Nick Fraser products are now sold across Europe. You can find them at Paul Smith and the Barbican in London, Fleux in Paris and Moderna Musset in Stockholm. I seem to be banging on about Paul Smith a lot lately, but I must admit I was pleased that Nick's designs have caught Sir's glad eye as much as my own. Impeccable taste. Anyway, here's what Nick had to say about his own design inspirations when we caught up with him at Grand Designs Live last month.
Which designers do you admire and which have been inspirations to your work?
Current designers I admire include the Hella Jongerius Lab, Committee and 5.5 Designers.
I always find this question difficult because I seem to remember products more than people…however terrible that sounds! A lot of my work is based on looking at various everyday objects and highlighting their visual or functional qualities through re-appropriation…I suppose this is where my inspiration comes from.
What's your own style when it comes to interior design?
I like a room or space to be very simple and neutral in its foundations such as the furniture, layout and wall colours. It's then objects that you put around the space, which will make it more unique and personalised.
I love the sculptural, architectural qualities of your work and especially the sort of Meccano/kit construction aesthetic of your industrial Pipework Series. How did the series develop?
When I was studying Art A level, I made a very large sculpture using plumbing materials. Referencing the illustrator Heath Robinson's drawings of eccentric machinery that mock Modernism, the sculpture was designed to look hyper-functional but actually did nothing at all. My teacher at the time encouraged me to plumb it into a house as an installation but of course being 18, it never happened.
So once I had graduated from a design degree, I re-visited the idea but made it functional and ultimately more commercial. I started with the Hall Stand, which was an elaborate piece that I exhibited in Milan in 2007. It was received very well and since then I have created many variations, and these have become a large part of my business.
What struck me most at Grand Designs was your fork light. I really liked the faceted, geometric qualities of the bird, which I felt prevented the design from becoming twee. Could you say a little about the ideas behind the fork light and how it developed?
As you have probably noticed, I really enjoy the visual qualities of functional every day objects. This extends to the outdoors and I had my eye on the pitchfork for a while. Once I established the simple tripod structure to create a stable lamp base, it was a case of brainstorming what would make a relevant shade.
The bird seemed the obvious choice, depicting the quintessential English garden image, but as you have mentioned, it was important to maintain a contemporary result and avoid twee(ness). The creation of the bird required a lot of paper cutting and folding!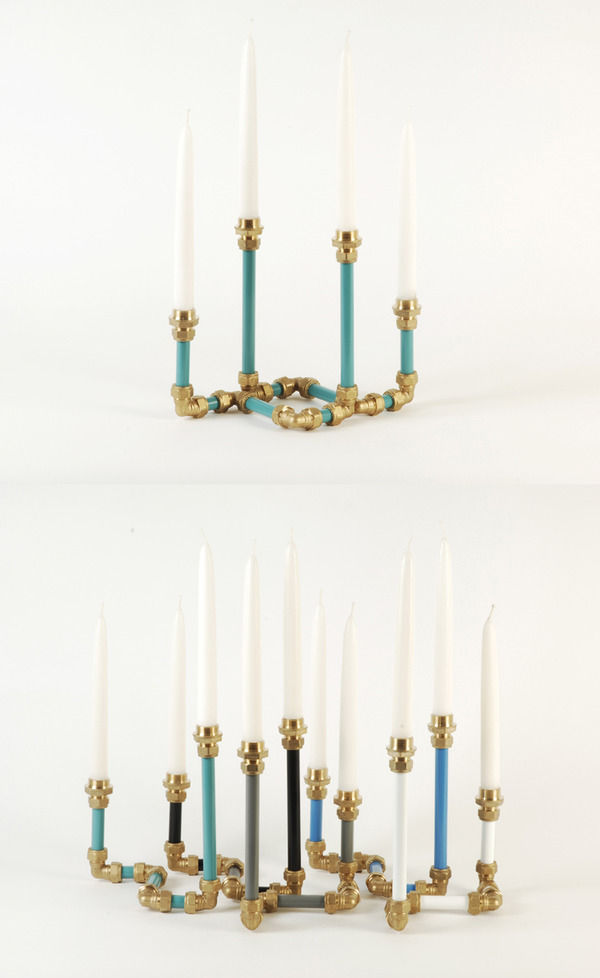 In a lot of your products you seem to be turning things inside out – for example, exposing industrial pipes, bringing the outside inside with your bird branch mug 'tree' and fork standard lamp. Would you say this is the common thread running through your work: a playful subversive approach to everyday objects?
Absolutely. It's really important to me that people see my products and smile because they can understand the story behind them. By manipulating recognisable objects and placing them in a new context, it allows the viewer to enjoy them in a new light, visually and functionally.
Although humour and familiarity are important aspects in my work, it's still necessary to create products that people can live with and use for a long time. I hope that I achieve this and can continue to do so as I don't really want another job!
Find out more at www.nickfraser.co.uk...