How to….create a stunning hallway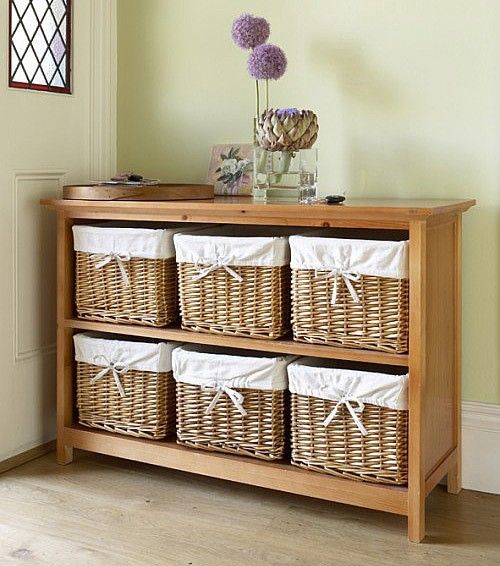 Give your guests a welcoming feel as soon as they step into your home with our guide on how to create a stunning hallway.
First impressions are just as important and influential in your home as when you meet new people. Whilst your hallway is not a place that you will spend a lot of our time in, it should not be overlooked when decorating. Make the first glimpse your guests get of your home something to remember with a glamorous chandelier or a luxurious rug to give your hallway a touch of style.
Flooring
From the first step into your hallway to the last step out, your hallway flooring will make a big impression and it will need to withstand more traffic than any other room as it is a throughway. For hardwearing carpet, heuga.com offer unique carpets in various textures and colours for comfort and practical wear. However, bear in mind that carpet is high-maintenance and will not be forgiving of dirt and dust. Hard wood flooring such as oak, if laid well, will give a warm and welcoming impression; it is easy to maintain and clean and available from The Natural Wood Floor Company. For a little warmth and a softer touch underfoot, try the Designers Guild Amalienborg Natural Rouge Rug from Heal's. Also, don't forget a door mat; the Black Baroque Door Mat from The Orchard will prevent any unwanted stones and dirt being trodden in to your home.
Lighting
From top to toe, your stunning hallway would not be complete without the right lighting which has practical uses but can also be stylish too. You can create an inviting ambience with wall or ceiling lights because of the lack of floor space in a hallway. In a large hallway and a high ceiling, a decorative and glamorous chandelier such as the Crystal Pendant by Sweet Pea and Willow or the Clearly Now Chandelier by The French Bedroom Company is a striking feature to catch the eye. For eye level lighting, try the Ball brass lamp base from Lombok, which is ideal for giving a welcoming glow. Wall sconces are popular because they provide indirect lighting; for a large selection of energy efficient light fixtures try eco-lights.com.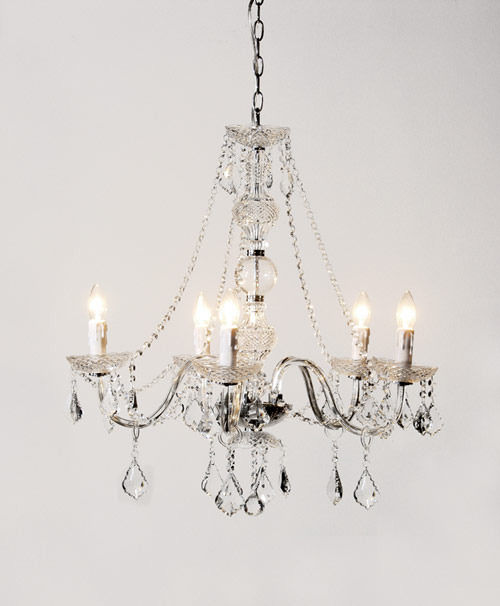 Furniture
Key furniture pieces for your hallway will make those last minute dashes out the door a lot less stress. Hallways are commonly small and narrow with little floor space so furniture should be kept to a minimum but it should provide you with necessary storage space. Try the Clarissa Silver Console Table and Mirror by Sweet Pea and Willow for a stunning feature piece or the Marie Antoinette Console Table by The French Bedroom Company for a modest but stylish look. If you are fortunate to have a lavishly large hallway with a high ceiling, then you could add some interest with the Narrow Bromo teak bookcase from Lombok. Bring a contemporary, fresh style to your hall with the six basket console unit from The Holding Company which provides plenty of storage that will help you maintain a tidy hall area.
Storage
Keeping your hallway clear and clutter-free with some simple storage solutions will enhance the space and make your home feel more organised in a stylish way. For those cold or rainy days, have your coats and scarves close to the front door on the Cherry Blossom Coat Hooks or the Seletti Desdomona Hanging Coat Hooks, both by Rockett St George. Or if you have more floor space, the beech Tree coat stand from The Holding Company has warm wooden tones that will suit any interior. The Wall Mounted Shoe Rack from Utility will keep your shoes off the floor and help keep your floor space free.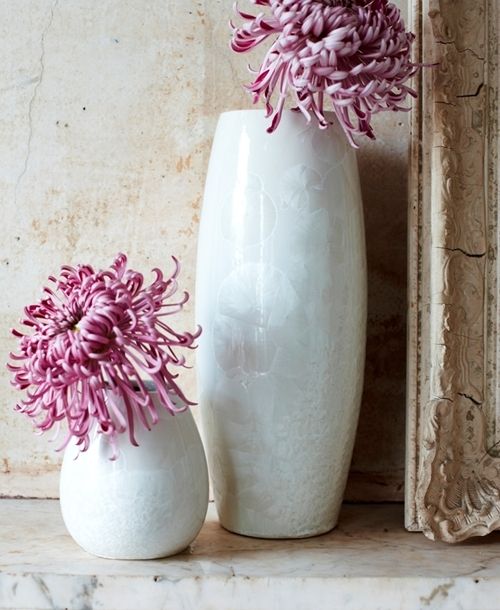 Accessories
Accessorising your hallway will give it a personal touch; placing family photos around your home is one way to make it more inviting, and you can frame your happy memories in your hallway in style with the Mati design photo frame from Lombok. Or choose the Muir carved wooden trinket box, also from Lombok, to put on a console table or shelf by your front door either as a private place to keep your keys or simply for decorative purposes.
Mirrors are perfect for hallways because they reflect light and create a feeling of depth in smaller, narrower hallway. Go for a contemporary style with the Rectangular Venetian mirror from Sweetpea & Willow which has eye-catching intricate detailing.
Vases are a great way to add colour and fresh flowers will bring an inviting, natural scent. The Gold dust vase or the Nyla vase from ALSO Home are unique feature pieces that will add to the beautiful, harmonious and minimal decor of your hallway.
Paint and Wallpaper
As hallways don't often have windows they are darker than other rooms, so use a light or neutral shade to decorate with. The exception is if you have a large, traditional hallway, in which case red and greens will work well with dark wood furnishings to create a stunning entrance. For those with smaller halls, use earthy or pastel hues such as Mushroom paint from The Little Greene Collection or try dulux.co.uk to choose anything from gentle lavender to pale citrus to bring a warm and natural feel. Avoid using white for your walls because it will show up unwanted dirty fingerprints and marks; washable paints are an excellent choice because you can wash your walls without taking the paint off.
Furnish lists a great selection of patterned wallpaper which will work well in long, narrow hallways as it creates width by drawing the eye away from the length. The sophisticated Berry white wallpaper from 95% Danish will give the illusion of a higher ceiling because of its vertical design. Or for a dramatic and glamorous entrance, try the Wilderness White/Gold Wallpaper from 95% Danish with its delicious gold tones that will reflect the light and ignite life into your hall.