Best of British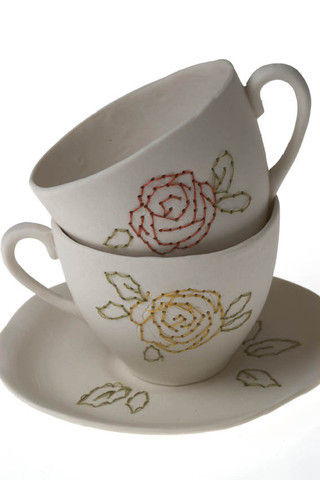 Celebrate the best of British design with stylish and sustainable furnishings.
There are plenty of reasons why you should be proud to be British, one of these being our enthusiastic and imaginative contribution to the art and design industry. An important aspect which the following designers have in common is that they design and manufacture their products in the UK. They draw their inspiration from natural and everyday surroundings, and they aim to help the local community and the environment too.
Design Company: MissPrint London (missprint.co.uk)
MissPrint design a collection of wallpapers, wall vinyl, vintage furniture and lampshades. All of their fabrics are silk-screen printed by hand which means they are handled with great care and with precision in the detailing to give a beautiful finish. Also, all MissPrint products are designed in a small East London studio by mother and daughter, Yvonne and Rebecca Drury. Their Dandelion Mobile wallpaper has proved to be very popular, and its success has led to MissPrint adding two new colour ways to the collection. Its illustration style is influenced by 1950's design which gives it character with a modern twist.
MissPrint's studio overlooks a park which helps them understand and get their inspiration from nature and their urban environment. With nature being close to their hearts, all of their products are produced in an environmentally friendly way, including their wallpaper range which is PEFC certified and printed with organic inks. Yvonne claims that they manufacture their designs in the UK "because it is beneficial to our communities, it stimulates trade and helps local employment. It also supports other small UK business." So, from design through to production a lot of thought goes into the way their designs make it into your home.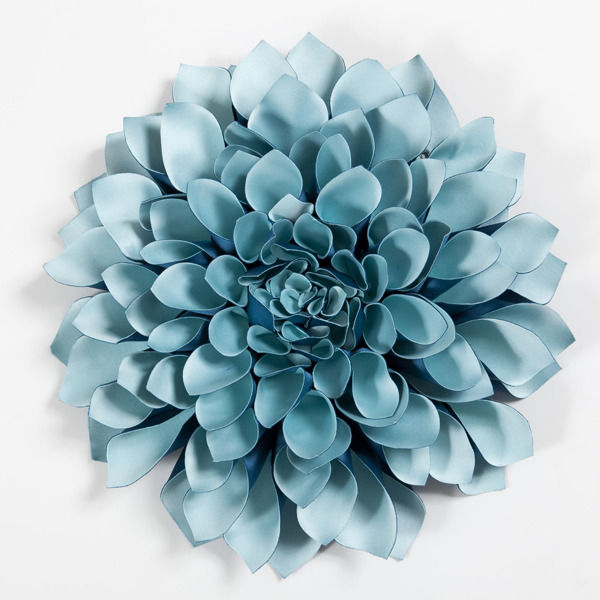 Designer: Claire Coles Design (clairecolesdesign.co.uk)
Claire Coles designs a range of wallpapers that are rich in texture and are very intricate and artistic. In 2005 she launched a range of embroidered ceramics, including mugs, tea cups and vases, and also framed artworks. Claire is based at her Bloomsbury studio at Cockpit Arts in London, where all wallpapers are made to order and designed to fit individual personal requirements.
Coles' hero product is undoubtedly her beautiful wallpaper that uses traditional imagery such as florals and birds which give it a vintage, English garden appeal. Her wallpaper display for Liberty of London was one of her first commissions. Her designs include fragments of hand-sourced vintage wallpapers with silks and leather that give them a luxurious and distinctive style. However, I imagine her tea cups are a popular choice for the perfect, quaint addition to any garden tea party. What could be better than a traditional British afternoon cuppa?
Claire manufactures her designs in the UK and all of her wallpapers are designed and handmade in house; they are made to order and they are also promoted through design/craft fairs and galleries. She has previously exhibited at 100% Design in London which encourages the use of sustainable materials.
Designer: Lorna Syson Textiles (lornasyson.co.uk)
In 2009, Lorna set up her own label Lorna Syson Textiles with help from the Princes Trust, and she is now based in Coventry. She designs and creates hand-made textiles, including cushions and wall flowers that are predominantly floral inspired. Her most popular designs are the oversized wall flowers, particularly the stunning double sided dahlia pieces because each petal is sewn on individually ensuring that every flower is unique. These are three dimensional wall sculptures that are organic and decorative art pieces.
Lorna manufactures in the UK because she feels "it is important to utilize and support UK skills, and it also reduces the carbon footprint dramatically for the products." She is also excited about a new collection that she is working on which she ensures "will be completely eco-friendly, so as well as the products having a very low carbon footprint they will be 100% Eco-friendly and sustainable." Lorna believes that sourcing from UK companies and manufacturing her products in this country will help to support the British economy. Her large Leaf cushion is made with wool from a UK company, which means that her products are designed, manufactured and sold in the UK, right down to the finer details such as laser cutting, cushion inner and labels.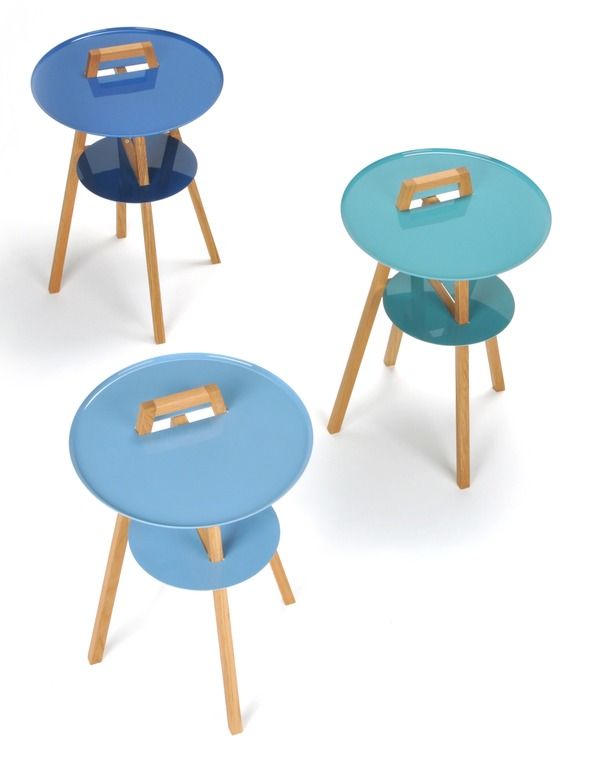 Design Company: MARK Product (markproduct.com)
MARK Product is a furniture and lifestyle brand from Cornwall that combines style with comfort and sustainability. During the Clerkenwell Design Week, the award winning Net Chair designed by Sam Johnson and the Wave table by Kay and Stemmer were both used. The Net Chair was inspired by fishing nets left to dry in the sun. John Miller from MARK product says that Tomoko Azumi's Spin side tables are "so handy and portable, and have a special kind of "personality" and that they are "a very "MARK" product, exemplifying our two guiding principles of sustainability and practicality". They are available in European Oak and Black American Walnut woods, and with Blue, White and Pebble grey tops/shelves.
The company champions local craftsmanship and presents the very best designs and values from contemporary Cornwall. Outside of London, Cornwall has the highest number of artists and designers. 80% of the company's products are manufactured in Cornwall and the remaining 20% in the UK as part of their policy of using local resources which "reduces manufacturing miles, sustains and develops local craft skills, and benefits the customer though a more responsive service."
These designers prove that style and sustainability can be combined to create some of the most dynamic designs of our time. They are in keeping with the change our lifestyles towards an eco-friendly environment both inside and out.