Our weekly pick of interiors blogs… Jul 18th
Another week's rolled by, adding three new writers to our blog roll.
First up this week is Australian interior designer Shannon Fricke. Shannon started her eponymous blog as a photo scrapbook for all of us in need of a bit of decorating inspiration and it definitely does the trick. You'll always find something worth squirreling away, whether it's a great colour combination, a beautiful wallpaper pattern or a whole room scheme. Shannon runs decorating workshops in her hometown of Bangalow (love the name), and the blog makes me think a whole day in the air might actually be worth it.
Next up is the fabulous Please Sir. It's the work of textile designer and flea market aficionado, Diana Martini, whose eye for style and grasp of design makes this blog a delight to read. It's an eclectic and uplifting blog, chock full of interesting bits and pieces. Whether she's waxing on about a vintage find or an artist she's just discovered, Diana's well-informed posts and charming writing style will keep you coming back for more. And if you love mid-century style, it's definitely one to watch.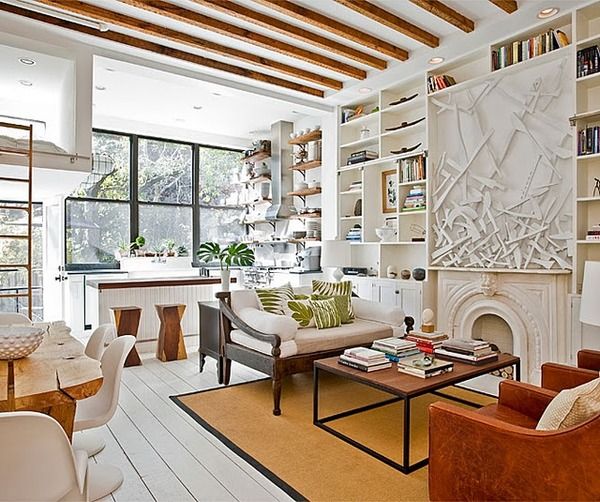 Lastly this week, it's Traci French with Bliss. And it's a blissful read. There's plenty of interiors inspiration to keep you going on here, and even more so since Traci started remodelling her own home. She's got an engaging writing style and shares the discoveries of her wandering eye with fabulous photographs. Traci's weekly 'I heart…' posts are great for virtual window-shopping and she's always got a new designer/architect/artist up her sleeve; a blissful blog indeed.
As always, get in touch if you want us to feature your blog next time round.