Hot off the press...wallpaper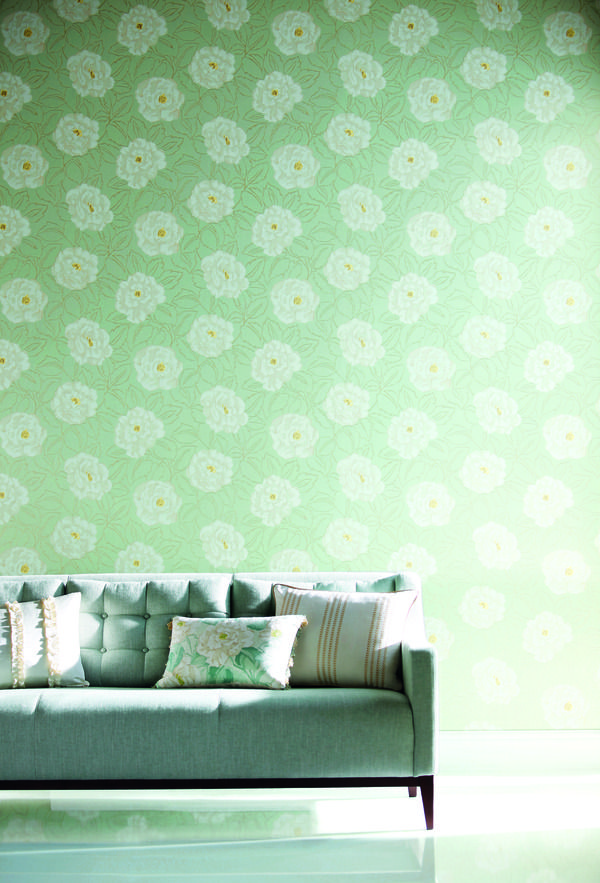 Look no further because we have found out what's new in the world of wallpaper.
We are showcasing the newest wallpapers in interior design and keeping you up-to-date with the hottest trends. With big prints and florals gracing the catwalks, we knew it wouldn't be long before our décors would be blooming with these large, contemporary prints. 2010 is the year for focusing on brighter and more optimistic designs, and wallpaper has certainly earned its right to be back in our homes. Wallpaper is officially back in trend with eco-friendly paper making it a superb choice for all who are aspiring to create a sustainable yet stylish interior.
Dandelion wallpaper (MissPrint)
The 'Dandelion' wallpaper was launched in September 2009, and due to its increasing popularity MissPrint has recently launched two new colourways: Porcelain with powder blue and Mist green with white. The design originates from hand drawn illustrations and it is reminiscent of the fifties with a modern twist featuring wild dandelions. Another new addition is the well-received 'Leaves' design which is available in four colourways, including dove grey with white in a matt/pearlescent finish. It has been made with a high quality woven fabric and the geometric design fits nicely in with the rest of their collection. The whole wallpaper range is PEFC certified, and printed with organic, non-toxic pigment inks which are better for the environment and for our homes.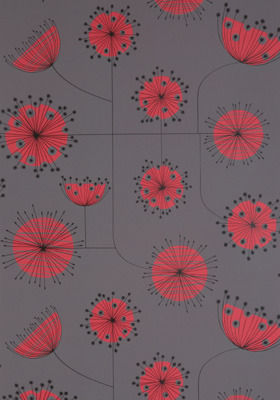 Amilie wallpaper (Harlequin)
'Amilie' is a new wallpaper collection at Harlequin that includes seven designs which have been inspired by beauty of English country gardens and a classic French style. With interior design turning to nature and all things eco-friendly, this wallpaper brings the timeless beauty of floral bouquets into your home and provides a fresh and modern look. The collection offers colourful designs that would lift any colour scheme and create a perfect backdrop; the palette offers vibrant shades of lime and fuchsia, warm metallics and neutrals, and pastel hues to suit your style and offset the mood of your room. The collection captures the beauty and quaintness of a traditional country home but has the elegance and boldness of modern design.
Nabucco wallcoverings (Designers Guild)
The Nabucco collection offers over sixty luxurious designs that are printed to suit any décor. If you are looking for print that is more conservative but sophisticated then you will love the sussex designs that are available in a variety of calm pastel shades, or in noir or platinum for a more dramatic look. The collection includes a modern stripe on the bridgeport designs which have an interesting woven texture effect in tonal shades. With stripes striding out on the catwalks recently this is a great time to introduce them into your interior; try stripes on a feature wall to either help create a feeling of height or simply to add visual interest.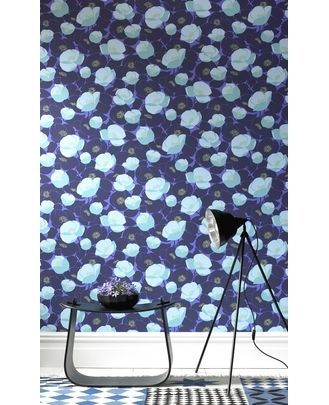 Archive Traditional Collection wallpaper (Cole and Son)
New for Spring 2010, the Archive Traditional Collection wallpaper includes twelve designs that are a selection of familiar and traditional prints. The 'Dorset' is one of the most popular of Coles designs because of its classic and restrained design that is perfect if you want a more traditional and simplistic style for your dining or living area. It comes in off white on warm sand, gold on almost black, gold on earthy red, off white on old white, and gold on duck egg and natural white. Or have a look at the 'Woolverstone Hall' which has been taken from an eighteenth century silk design giving its small-scale damask elegance. It is available in three colourways including warm silver on pales ducks egg, white on champagne lustre, and warm silver on muted navy.
Amy Butler's wallpaper collection (Graham and Brown)
Graham and Brown have released Amy Butler's new and exclusive collection of wallpaper which is very feminine and print-focused. She is best known and loved for her gorgeous fabrics and this collection, her first line of wallpaper, has been highly anticipated and it does not disappoint. The collection includes six colour palettes and six designs, and her signature style shines through in her modern bold prints with predominant floral patterns. She is clearly inspired by nature in English and tropical gardens with such passionate colours and exotic designs. Amy also has a collection of custom wall art which are inspired by her floral and textile designs to liven up your walls with a bold splash of colour.