Focus on: Michelle Mason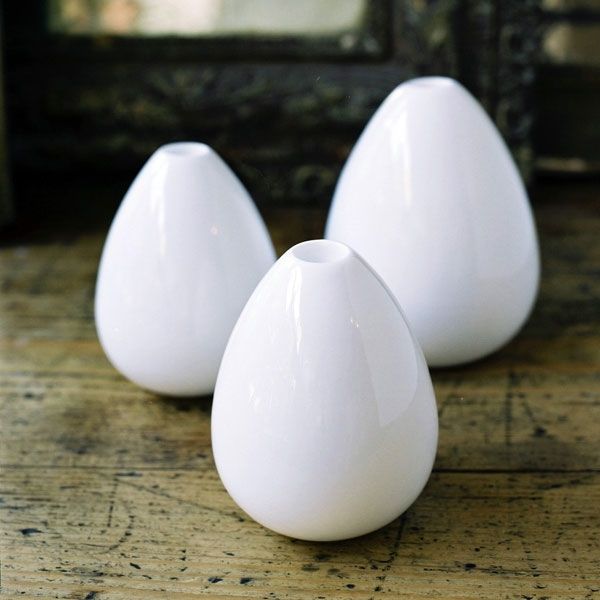 Introducing one of the hottest designers of the moment, designer-maker Michelle Mason.
Michelle Mason has become renowned for her contemporary interior products, and since launching her début collection of home wares in 2006 her colourful and exciting surface patterns have been very well received. Before becoming a successful designer, Michelle graduated in Fine Art and has a BA in illustration. Since then she has conquered the world of interior design, and achieved many prestigious awards including winner for 'Best Press Profile' from the Hidden Art Annual Awards in 2009. Michelle's unique Stella wool rug was shortlisted for the Homes & Gardens Classic Design Award, 2009.
Inspired by repeating plant forms, nature and everyday life has influenced Michelle's bold graphic style and characteristic organic designs. Michelle's products are British made, and locally sourced and manufactured in the UK to ensure that only environmentally friendly materials are used. The first collection included Perspex laser-cut table lights, and fabric lampshades that are printed onto eco-friendly unbleached cotton satin. Michelle says that "everywhere I look I find inspiration- I keep my eyes wide open and try never to miss a design opportunity." Also, commenting on her cushion collection featuring digital prints of London life, Michelle said: "I've thoroughly enjoyed working on this collection and the opportunity to return to my first love of illustration." Her love of design and drawing on aspects of everyday life shines through in her work which draws on poignant childhood memories, and is inspired by old picture postcards, vintage biscuit tins and fabrics, and walks in the park.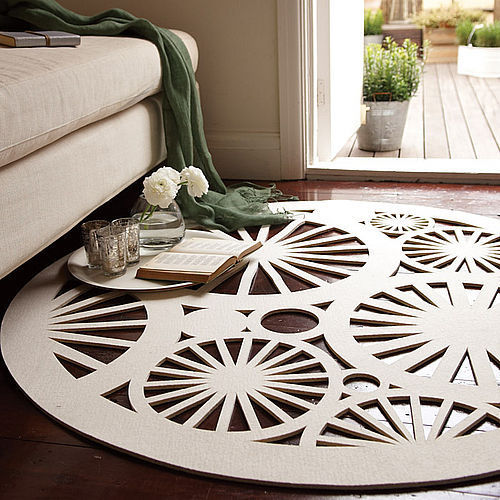 Egg Candle Holders
Made with English fine bone china, the egg candleholders have an aesthetically pleasing shape. Happy childhood memories of dipping bread into soft boiled eggs were Michelle's inspiration behind the design. The design was selected for the Hidden Art Select Collection due to its originality and it was launched at 100% Design in 2007. This unique piece brings together style and functionality; it can hold a standard 20mm diameter candle, and it can also be used to hold a single flower head, plant cutting or a bamboo stem.
Stella rug
The Stella rug is Michelle's 'hero' product because of its decorative style, and the naturally irresistible texture makes it a talking point for any room. It is made from 100% wool felt, a biodegradable and sustainable material that is soft to the touch. Elegant and stylish, the rug is ideal for living or bedroom areas for textual interest, but due to its cut-away nature it is not intended for high-traffic areas such as hallways. Michelle's inspiration came from wanting to recreate in large scale the fine detail of antique lace. The design exemplifies a new, contemporary take on lace-making, and it's beautiful surface and texture looks equally stunning on carpet or natural wood floors. It is available in black, natural cream and purple but can be made to order in a variety of colours that can work individually or be used in multiples on a large floor space.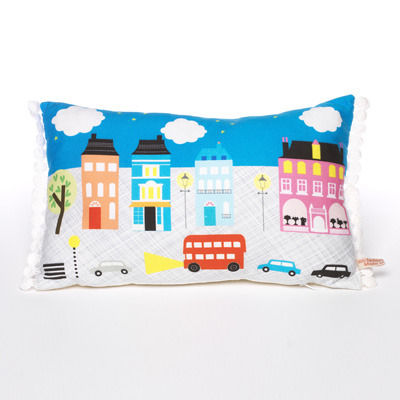 'London Calling' cushion collection
The London Night cushion is one of the newest illustrations to Michelle's collection of cushions called 'London Calling.' Its quirky illustration depicts a fanciful evening scene in the busy Capital and it links in with the other cushions in the collection which similarly show familiar scenes from London life, some feature the iconic red Routemaster bus or a black cab, and other famous buildings. The designs are digitally printed onto soft but hardwearing cotton satin and backed with unbleached calico. Her illustrations bring colourful scenes and each one tells a story which makes them a unique and quaint addition for your home. The Flower Market cushion is my personal favourite, featuring east London's famous Columbia Road Flower Market, because it tells an imaginative story of the colourful and exciting aspects of everyday life.
Complementing her range of cushions, Michelle's Melamine mugs, tumblers, trays and tea towels follow the same London theme including prints of London Art Deco tube stations. The London Transport Museum shop commissioned the mug and tray designs to coincide with their exhibition, Suburbia.
Excitingly, Michelle's up-and-coming project sees her working with the National Gallery on a range of products to be launched this year. She launched several new designs at Pulse London 2010 in June including her All Aboard cushions, London Life Trainer cups, and further illustrations of the London Life cushions.
Michelle will be exhibiting her products at 100% Design in Earl's Court Arena, 23rd-26th September 2010, at stand H60. Visit michellemason.co.uk for further product information and stockists.