Spotlight on: Benchmark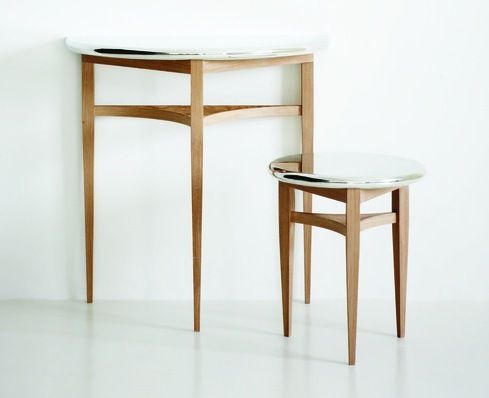 Wondering what's special about suppliers on Furnish? Take a look at Benchmark.
Established by Terence Conran and Sean Sutcliffe in 1984, Benchmark is a design-led manufacturer of bespoke furniture. Producing contemporary classics with sustainability in mind, Benchmark furniture is handmade and built to last. Benchmark was the first furniture maker to receive the Queen's Award for Enterprise in Sustainable Development. The company is founded on a belief in the enduring appeal of good design, celebrating high-quality materials and traditional craftsmanship, while harnessing the latest in modern technology, machinery and tooling.
Excellence in design and a passion for furniture is expressed across the entire collection, which includes the work of well known designers such as Thomas Heatherwick, Russell Pinch and, of course, the indomitable Terence Conran. Alongside these big names are pieces from up-and-coming independent designers, as well as the Benchmark in house team. Supporting young designers, Benchmark also runs an award-winning apprenticeship programme, providing training for the designer-makers of the future.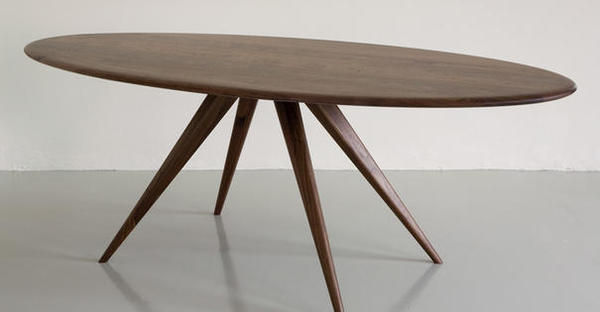 The furniture collection is exclusive to Benchmark and handmade to order from start to finish by highly skilled wood and metalworkers. Benchmark encourages customers to visit its showroom and workshops in West Berkshire to see the furniture being made and provides a personalised service, tailored to meet your specific requirements. Once purchased, each individual piece is marked with a polished pewter disk and registered as an authentic Benchmark original. The disk is individually numbered and you can also choose a personalised inscription of up to 12 characters.
The Benchmark style exudes timeless elegance, simplicity of design, and sophisticated craftsmanship. Innovative contemporary pieces often make reference to the great eras of interior decoration, such as the 1950s-style Emily Console with oblique tapering legs, or the Art Deco-inspired Roman Console with its black lacquered, D-shaped, oak frame and limestone top. The collection pays tribute to the inherent beauty of natural materials, using certified timbers from sustainable sources, as well as stone, leather and metals such as zinc, pewter, copper and bronze. The combination of beautiful materials and expert craftsmanship make this a sensuous collection, both tactile and visually striking. And alongside furniture, Benchmark also produces contemporary lighting such as Partridge & Walmsley's Fingers Crossed wall light with its beguiling counterbalanced pulley system.
To choose a star product from this captivating collection is difficult, but we think the Normandie chairs, designed by Terence Conran, embody the style and spirit of Benchmark. Drawing inspiration from the second class dining chair on the Art Deco cruise liner, the SS Normandie, the chairs are available in a variety of different options, epitomising the bespoke service offered by Benchmark. You can choose between an upholstered or burr oak backrest, and a natural or mocha stained oak frame. The chairs are upholstered in any fabric of your choice and are available with or without armrests. Angular back and armrests are combined with softly tapered legs for an understated look that's also high on style. These elegant chairs will last generations and never go out of fashion.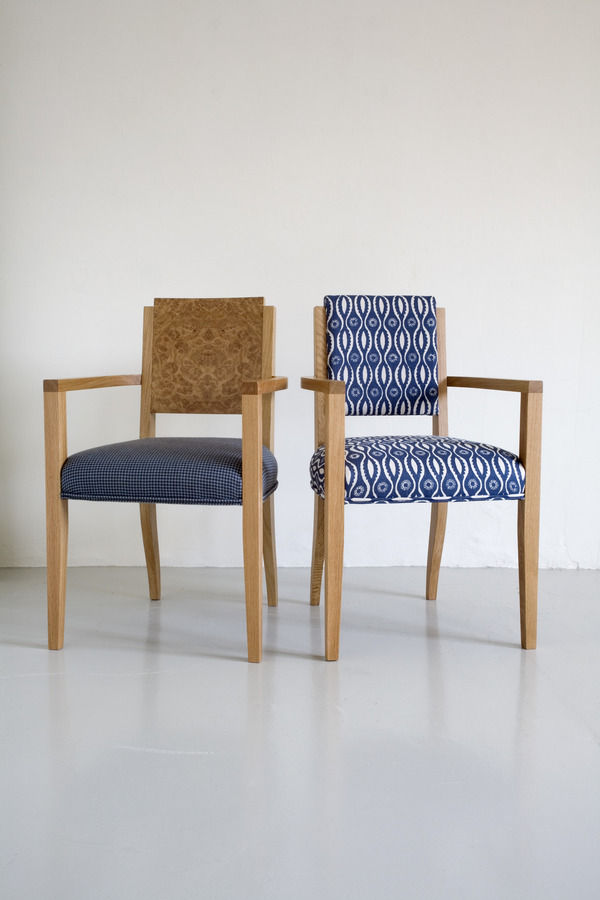 Demonstrating Benchmark's design historical sensibilities, the company recently teamed up with the Rocket Gallery in London and Danish-American designer Jens Risom to reissue his 1950s and 60s furniture designs. Made by Benchmark with the close involvement of 94-year-old Risom, the first collection of nine pieces to be reissued includes an easy chair and a side chair, a desk and a magazine table, four coffee tables and Risom's iconic upholstered bench. An exhibition of the collection runs to September 4th 2010 at the Rocket Gallery, in the Tea Building, 56 Shoreditch High Street. Risom describes his designs as 'an American version of Scandinavian modern furniture' and the exhibition is well worth a look for mid-century design devotees. The result of another collaboration with the Rocket Gallery, the Hexad coffee table by Tomoko Azumi won Benchmark a Wallpaper* Design Award earlier this year, and further products designed by Azumi are due to be launched as part of the London Design Festival in September.
As well as its collection of handmade furniture, Benchmark provides a specialist service for commercial and public projects, working with architects and interior designers. Benchmark has recently completed a bespoke commission on a grand scale for the London Library. Patinated brass, dark oak, reeded glass and leather in shades of oxblood have been incorporated throughout the library, linking the rooms together and seamlessly combining old and new. Working with architects, Haworth Tompkins, Benchmark have made around one hundred pieces of individual furniture, all with contemporary lines and designed for modern day use while harmonising with the historical setting, existing furniture and architectural features.
Benchmark is one of the great success stories of British manufacturing. Looking to the future with respect for designs of the past, Benchmark is committed to innovation and technological advancement while celebrating and fostering the continuation of craft practices. Supporting 45 staff, running an apprenticeship scheme and employing and training up workers from the local area, the business as well as the furniture is built to last.